Introduction
Powell Teams enforces your Microsoft Teams Governance by using templates. Powell Teams Administrators manage company templates and teams. 
To access the list of templates, go to the Menu in the administration section, and click "Teams templates."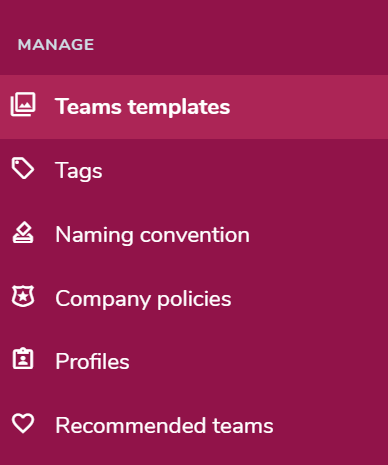 The list of Templates
The administration section shows the Teams templates created by Powell Team Administrators. You can create, edit and publish Templates.
Templates are displayed in alphabetical order with their titles short descriptions.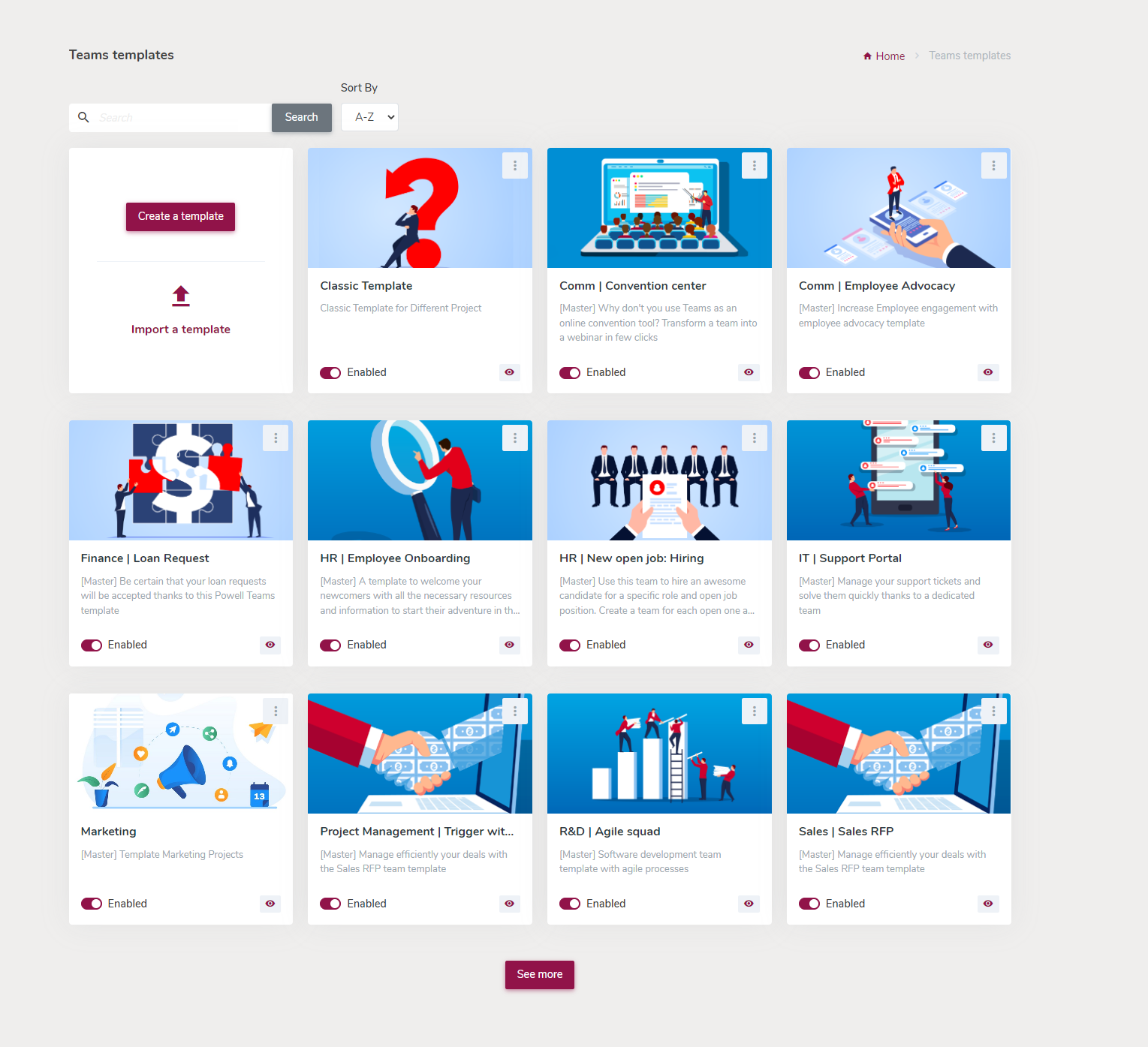 For a detailed guide on creating a template: Create your first template.
To start your template configuration, you can import a template from one tenant to another. This is an easy way to configure the template without starting from scratch.
To import a template, you should use a ".template" file from a previous export. You can select or drag & drop a file after clicking on "import." 
A template file includes the configurations of channels, tabs, documents, additional configurations, ZIP files (documents), privacy, classification, the minimum number of owners and/or members, expiration date, and external users.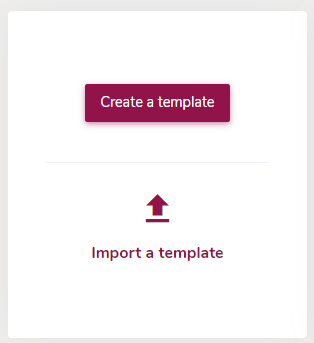 The template structure imported with the file will be independent from your tenant. It means that information as the reference team, the site design associated, the naming convention, the approval workflow, the tags, automations, default members and owners won't be imported with the template.
To understand how you can configure and define the settings of each template, read Team template settings. 
Template actions on the template cards
The "eye" icon on each template card directly links to the "all teams" page filtered on the template to see the associations immediately. 
The toggle button on the template card allows you to enable or disable a template. Thanks to this, the template will be available for your end-users during team creation or not.
The three-dot button allows you to :
Duplicate a template: Your new template will be added to the template list with all the configurations of the initial template. You can set a name for this duplicated template.
Delete a template: The template won't be available either for admins or users. It will be deleted from the Powell Teams database.
Export a template (beta): You can export the template structure as a .template file. The information included in the export will be the one not linked to your tenant but only to channels, tabs, privacy, minimum owners and members, expiration date, and external users).