Introduction
As you create your template, it is not immediately available to users. Powell Teams Administrators must enable them first.
Enable / Disable a template
Enable/ Disable status:
Enable: the template is visible to your users. If the template has a configured user profile, it is visible only for the targeted profiles.
Disable: the template is not visible for any user to create a new team.
To test a template before publishing it, configure a "profile" in the template. Add the test users and enable the template. After you have finished your tests change the profile.
You can enable a template in two ways:
1. When you create your template, it appears in the template list in the Administrator section. It is not available for your users immediately. You need to enable it. To enable it, click the button "Enabled/Disabled" to change the status of the template.
For example, "Classic Template" on the image below is enabled and can be used by standard users during the team creation process.
The template " Communications" is disabled and will not appear in the template list for users.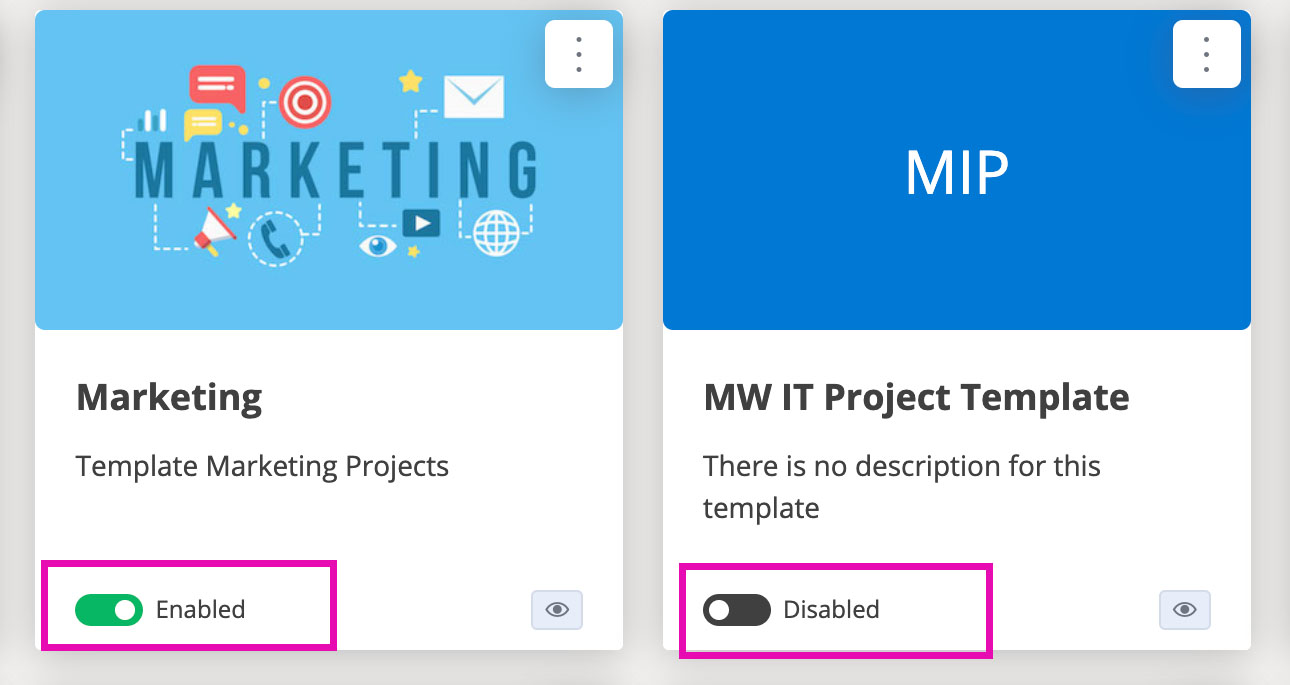 2. You can enable the template during the configuration of the template. You can click the button Disabled/Enabled at the bottom of each page.
To disable a template use the same methods.