Table of contents
Introduction
Every team in Microsoft Teams has a SharePoint site associated with it.
When you create a team, it will automatically create a classical Sharepoint site associated with the team.
Site design will determine what the Sharepoint site associated with your team will look like. It allows you to have a more personalized Sharepoint site than a classic Sharepoint site.
Powell Teams offers the possibility to choose a customized site design for your team.
To have this possibility, you need to activate the functionality in the application.
Enable Site Design in Powell Teams
To activate the Site design functionality, you have to enable it on the Authentification page in the administration section.
This functionality requires Microsoft SharePoint API permissions.
It will allow Sharepoint to display available site designs in the dropdown list in the template settings.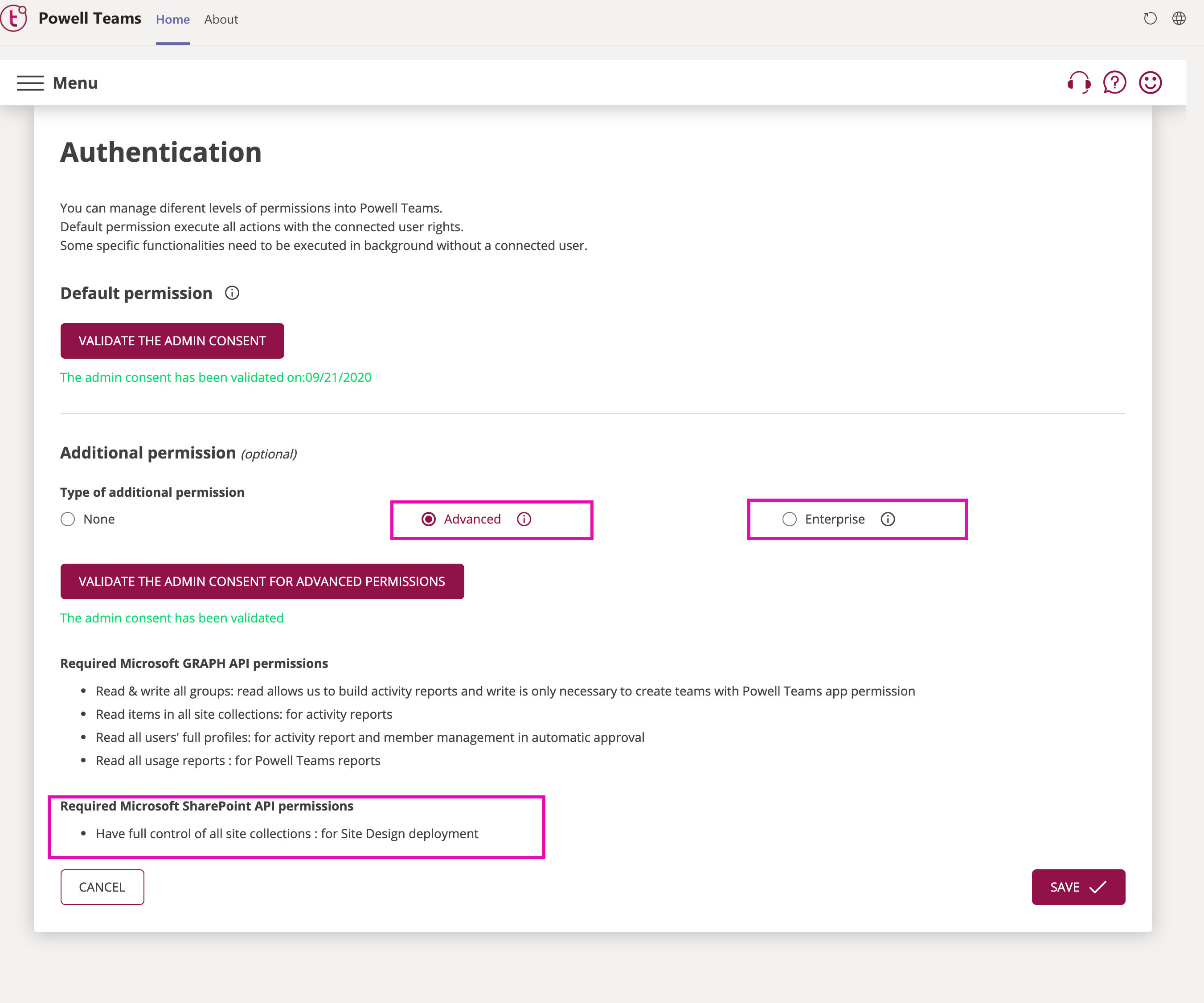 To enable Site design functionality in Powell Teals, you must choose Advanced or Enterprise permissions.
With the default, you will not have this functionality.
Once Advanced or Enterprise permissions have been activated, you need to go to the page Additional configurations and select the option Site design, that will allow you to use it in your template.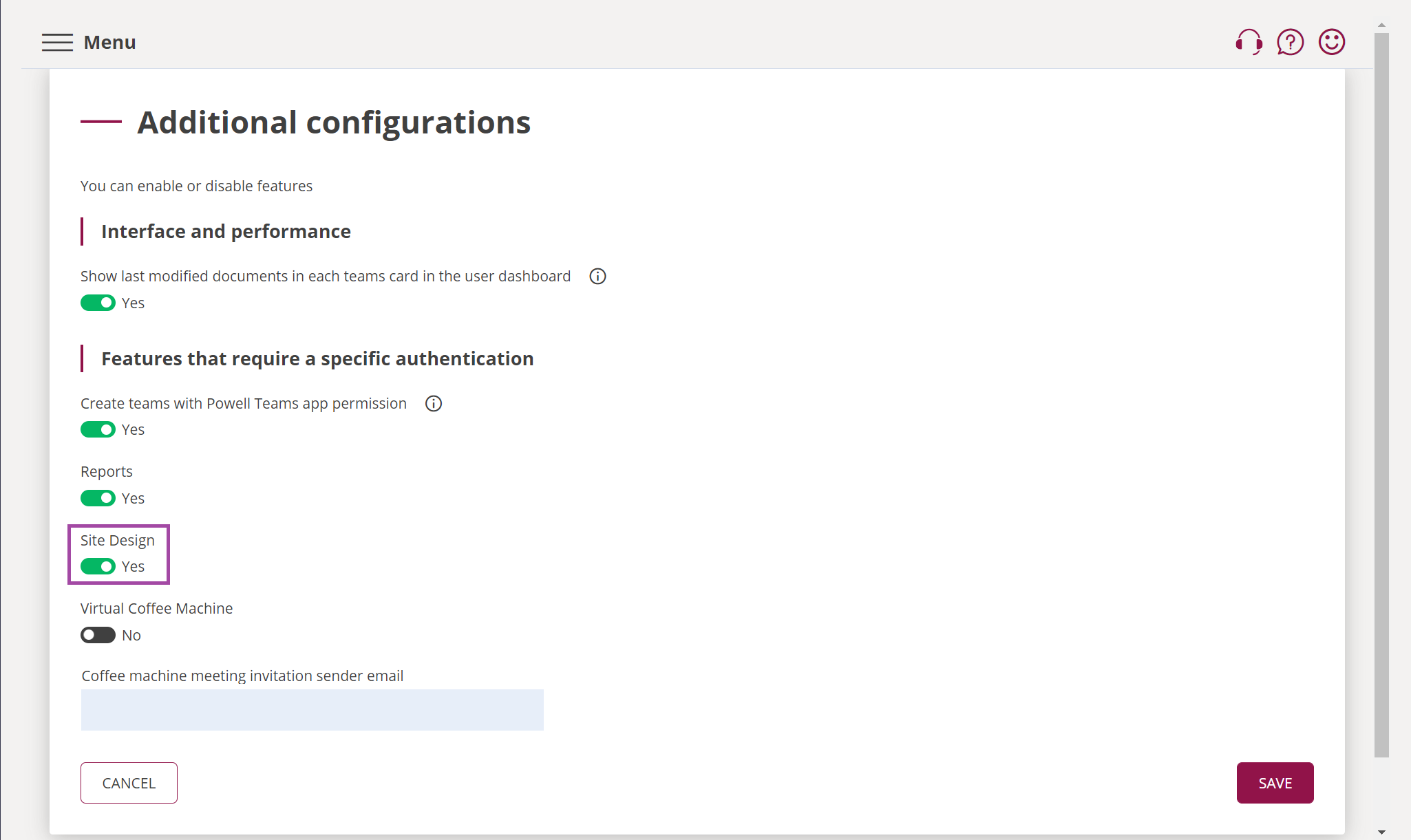 Once you validate the the advanced/enterprise permissions and select the site design functionality on the page additional configurations you will have an option to choose Site design in the template settings, and you will able to choose a site design from the dropdown list.