Table of contents
Microsoft Teams Accessibility modes
Powell Teams support the dark mode.
Dark & High contrast mode are available both for the user dashboard and the administration section.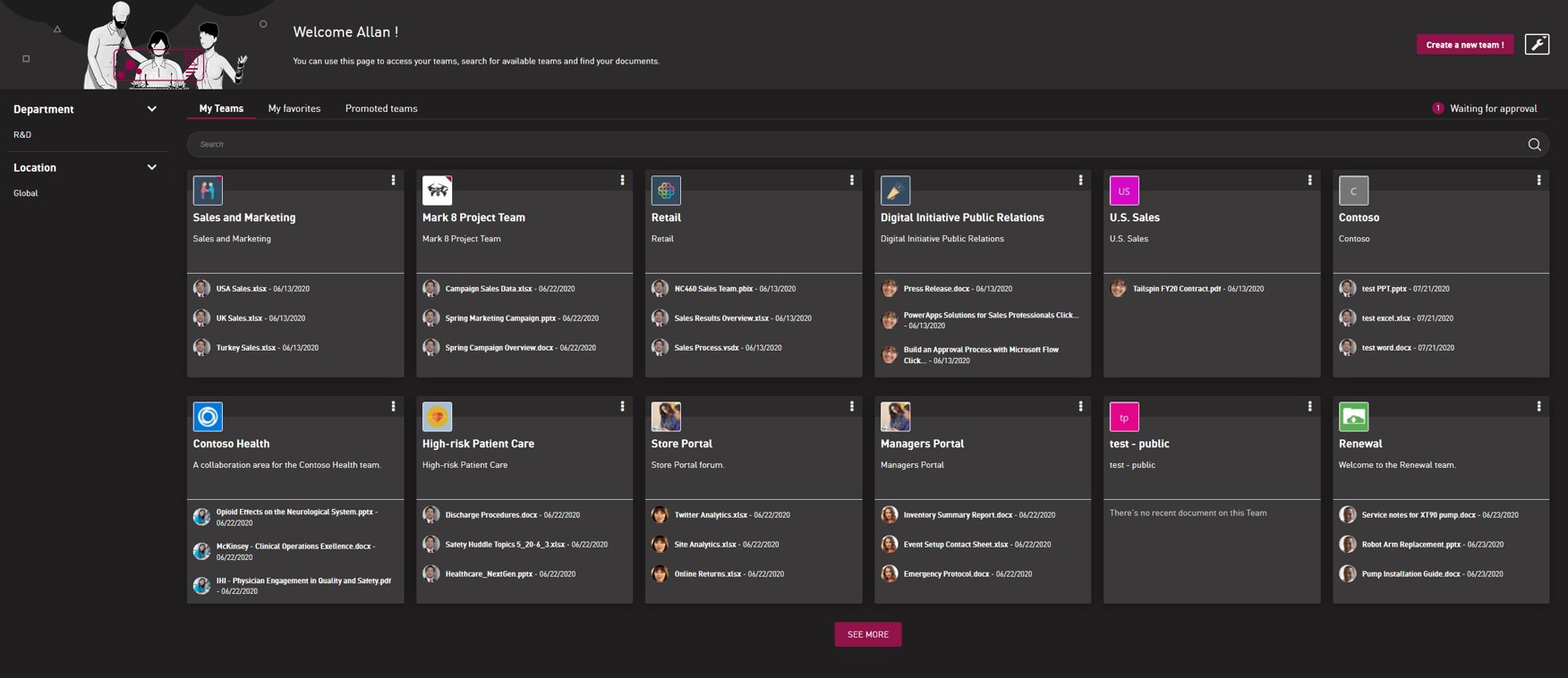 User Dahsboard - dark mode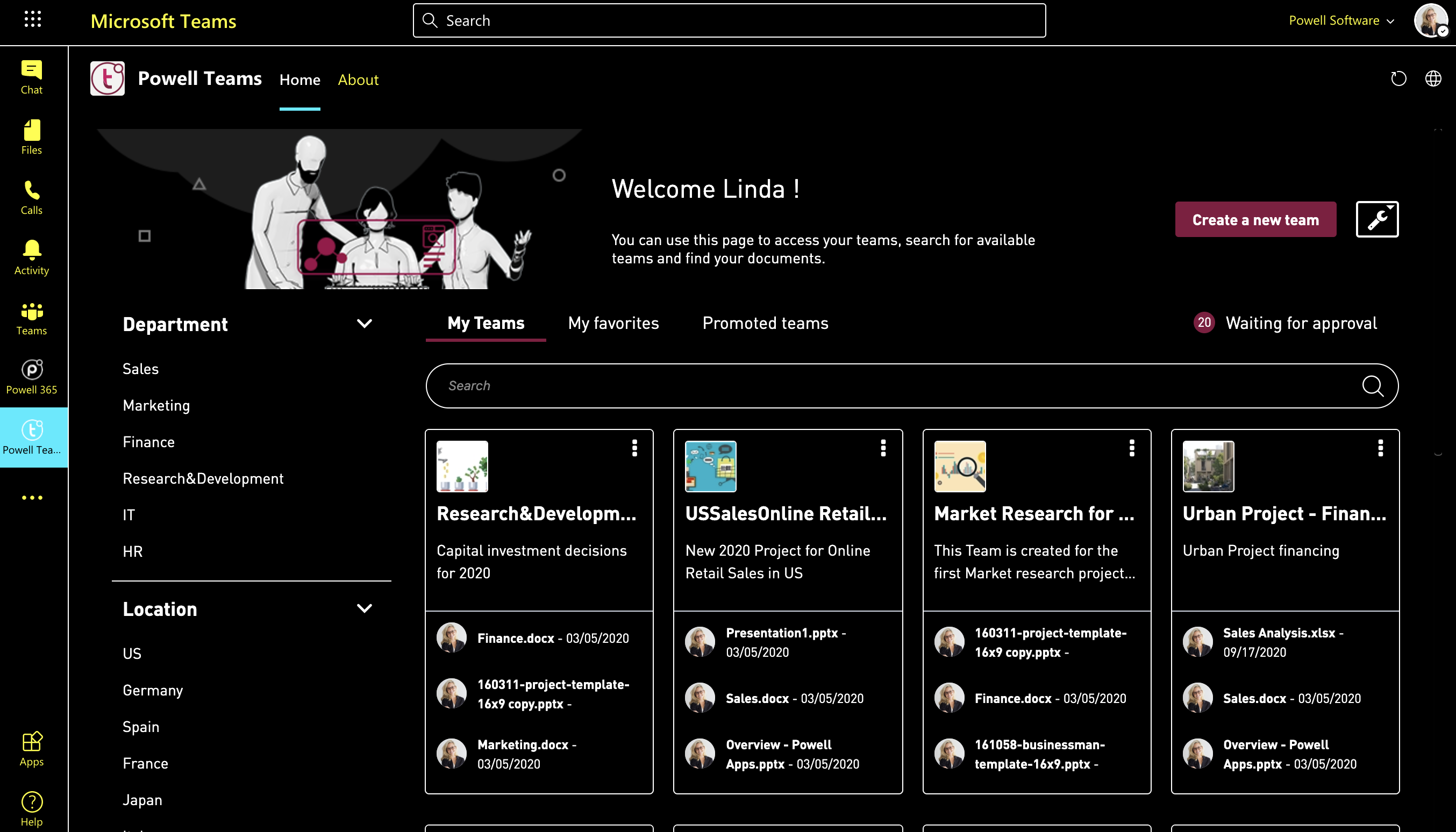 User dashboard - high contrast mode
Powell Teams In the Microsoft Teams mobile App
Powell teams is compatible with the Microsoft Teams mobile app and has a fresh dedicated design optimized for mobile.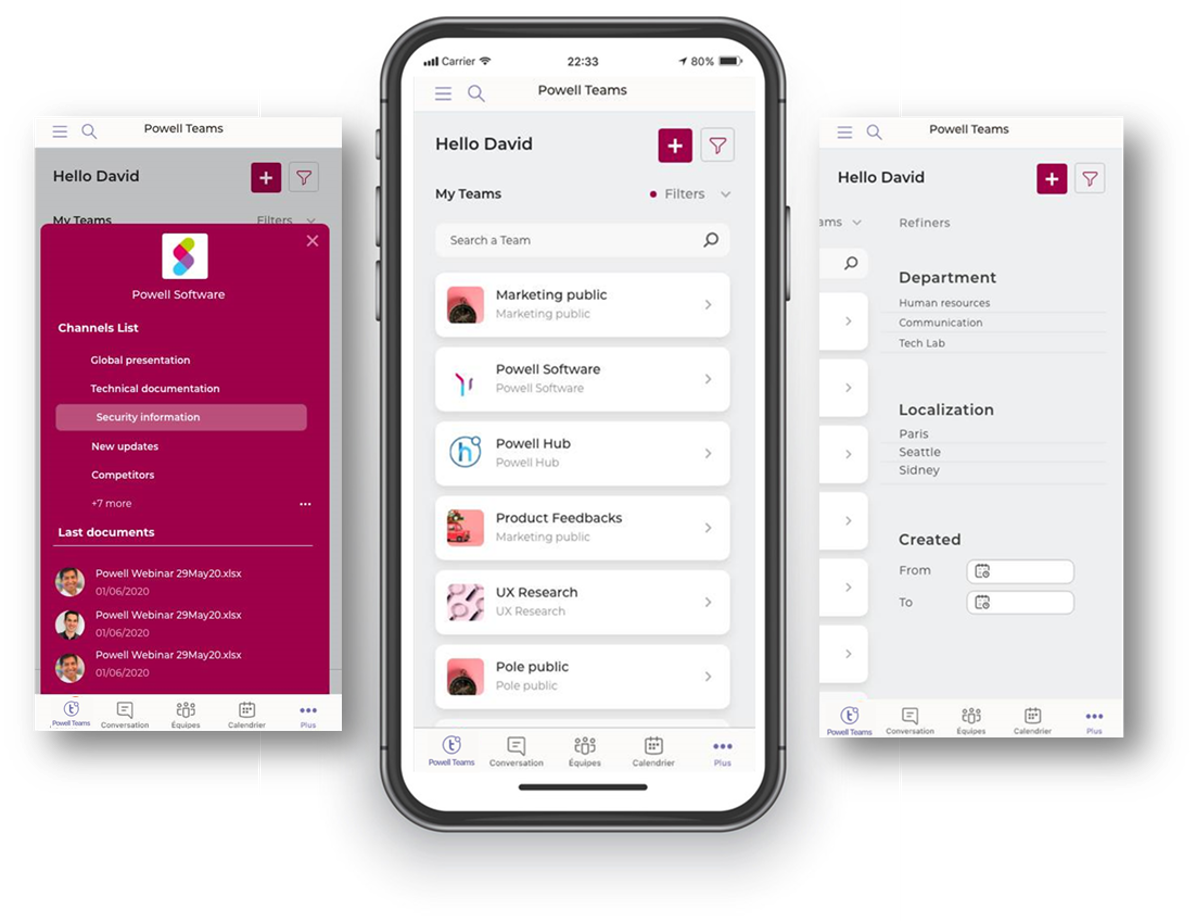 Accessibility level
Powell Teams is level AA with with the WCAG 2.1 version
Link to the report (October 2020):