Table of contents
Introduction
Before creating your template in Powell Teams, you need first to create a team in Microsoft Teams with proper channels and tabs. You will then use your Microsoft team as a model for your template in the template creation form. It is a crucial step, Powell Teams templates are based on reference teams to prepopulate channels, tabs, additional configurations or members.
Template creation form
Click on "Create Template" to open the template creation form.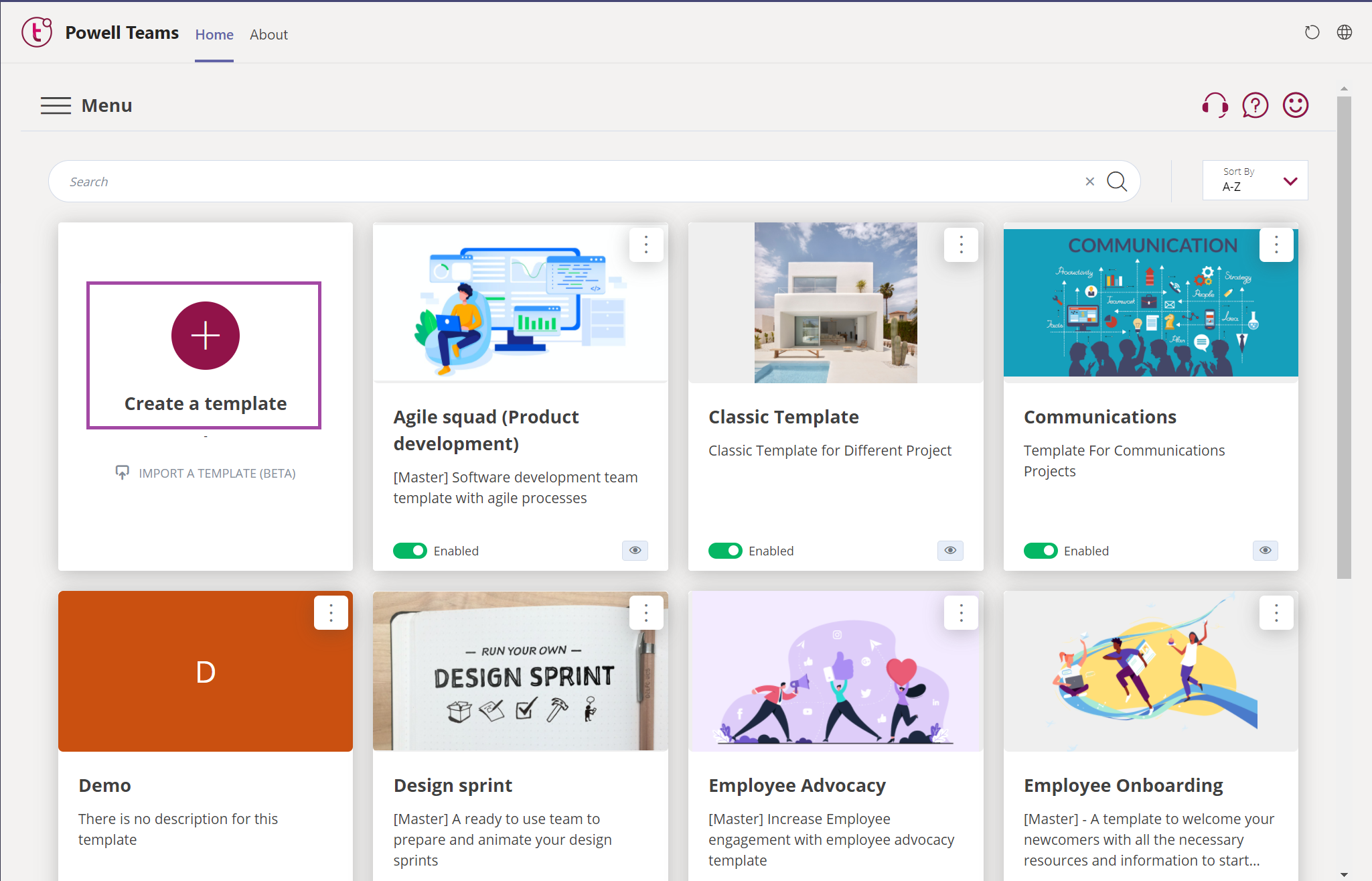 The form does include three steps:
General Information
Select a team's template
Team's settings
Give your template a title and description on the "General Information" tab. The title and description of the template will visible to users when they choose a template during the team creation process. The template information URL can be used to guide users to use the template. It will be displayed during team creations.
It is important to choose a good title and to use the description. This allows users to better find the best template and to understand what the template is about and how it is configured.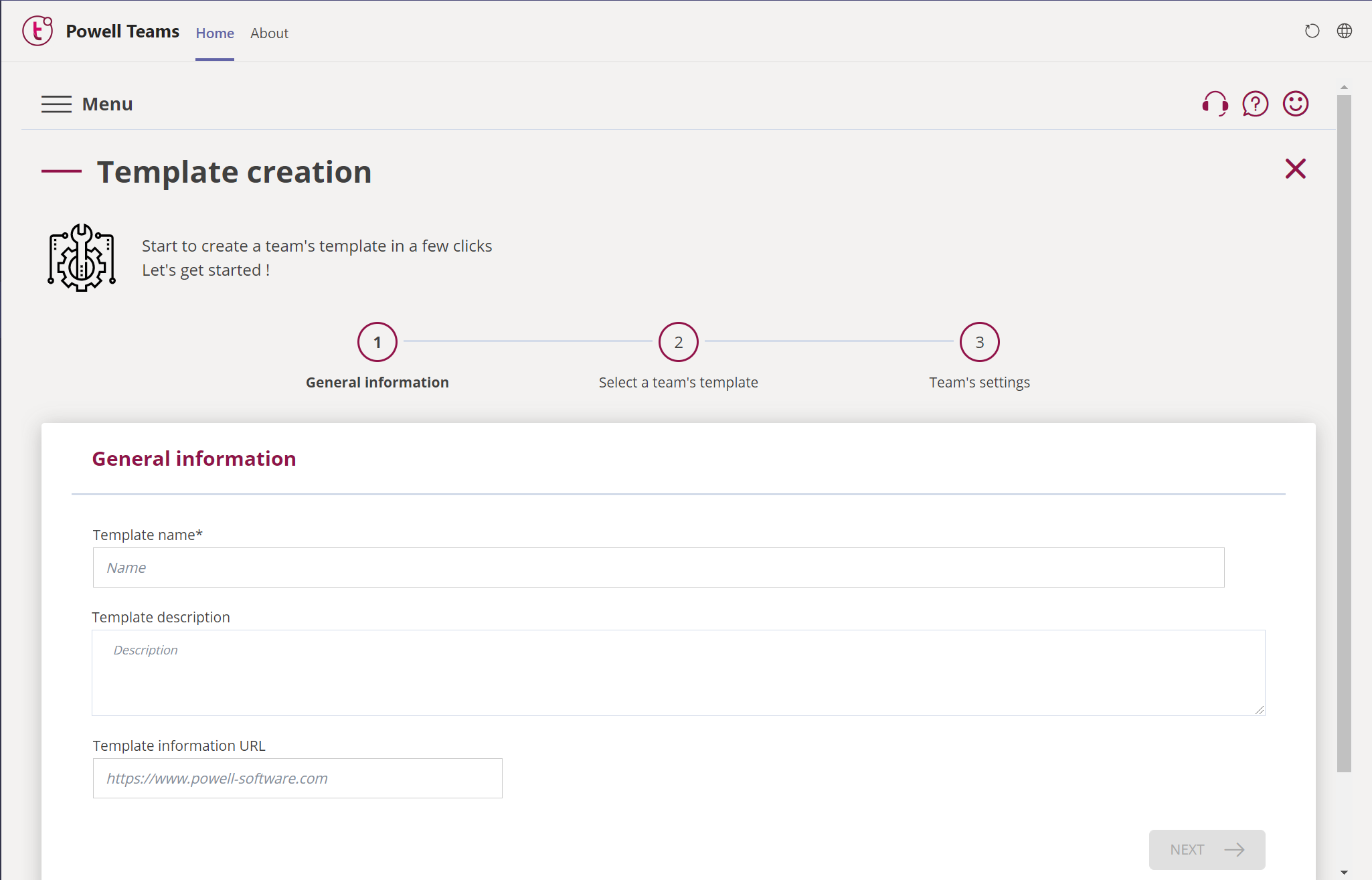 Next step is to select an existing team from the list of teams available for you.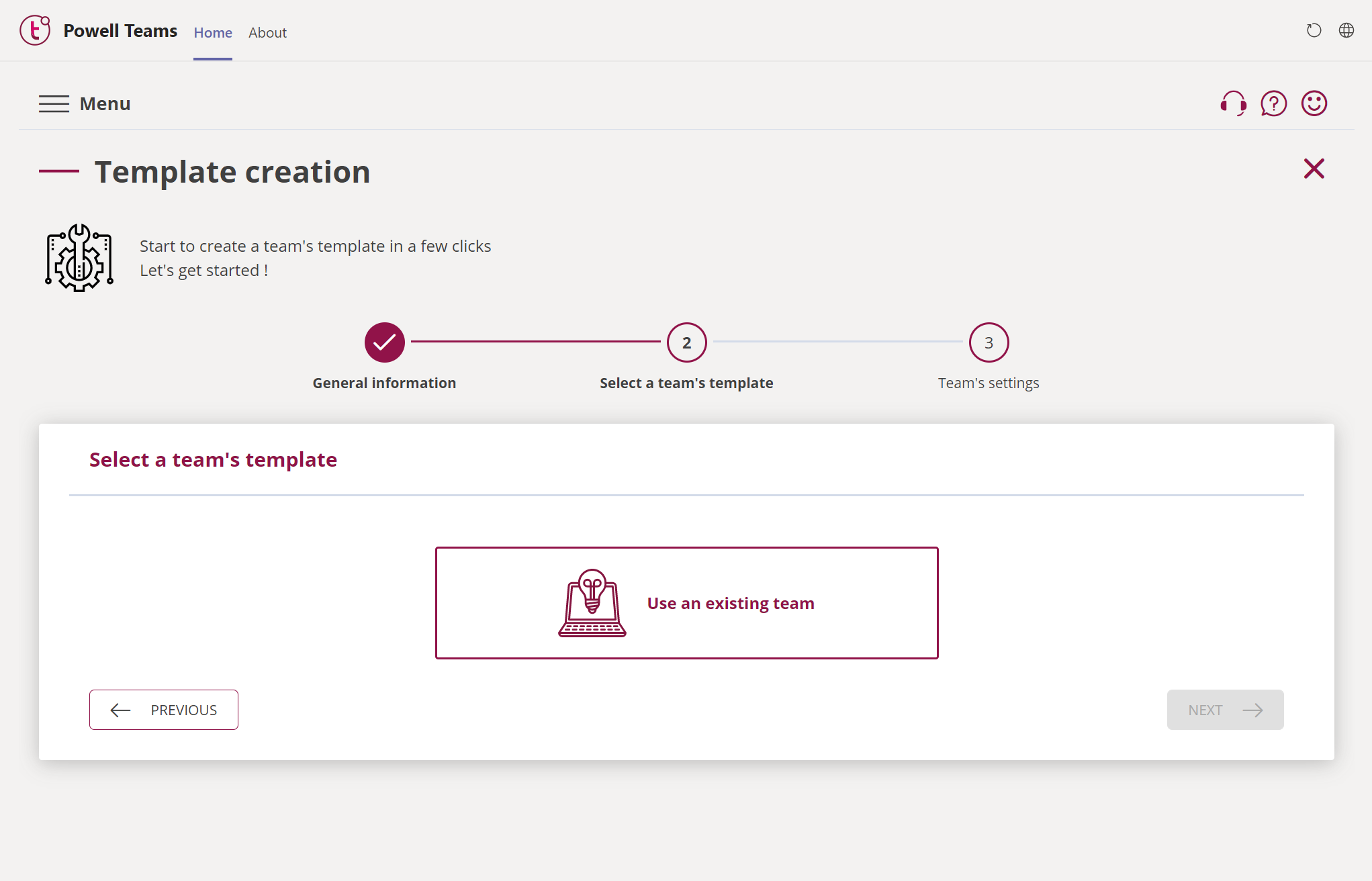 if you are a Microsoft Teams global administrator, you will see all the teams in the tenant
if you are not a Microsoft Teams global administrator, you will see the teams where you are members or owners.
Select the team you want to use for your template. Use the search bar to find the required Microsoft Team team.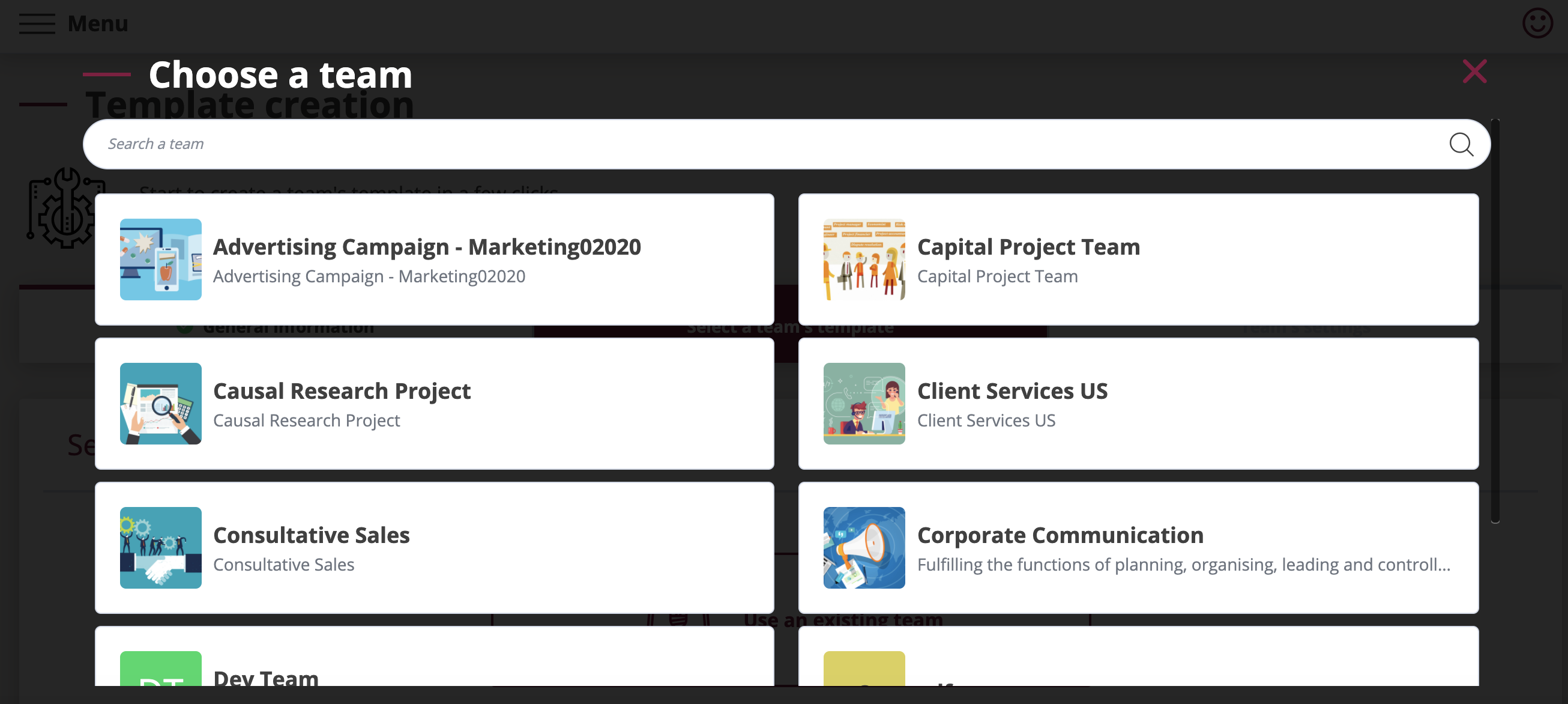 When creating your Microsoft Teams teams as templates always use the same identifier in their names. This allows the Powell Teams Administrator to search for in the Powell Teams Template creation process.
After your selection click on Next.
In Team's settings you chose which components of the existing team you want to add to the Powell Teams template. Channels are always mandatory. Mark the checkboxes of Applications, Settings, Members and/or Tabs to add them to your Template.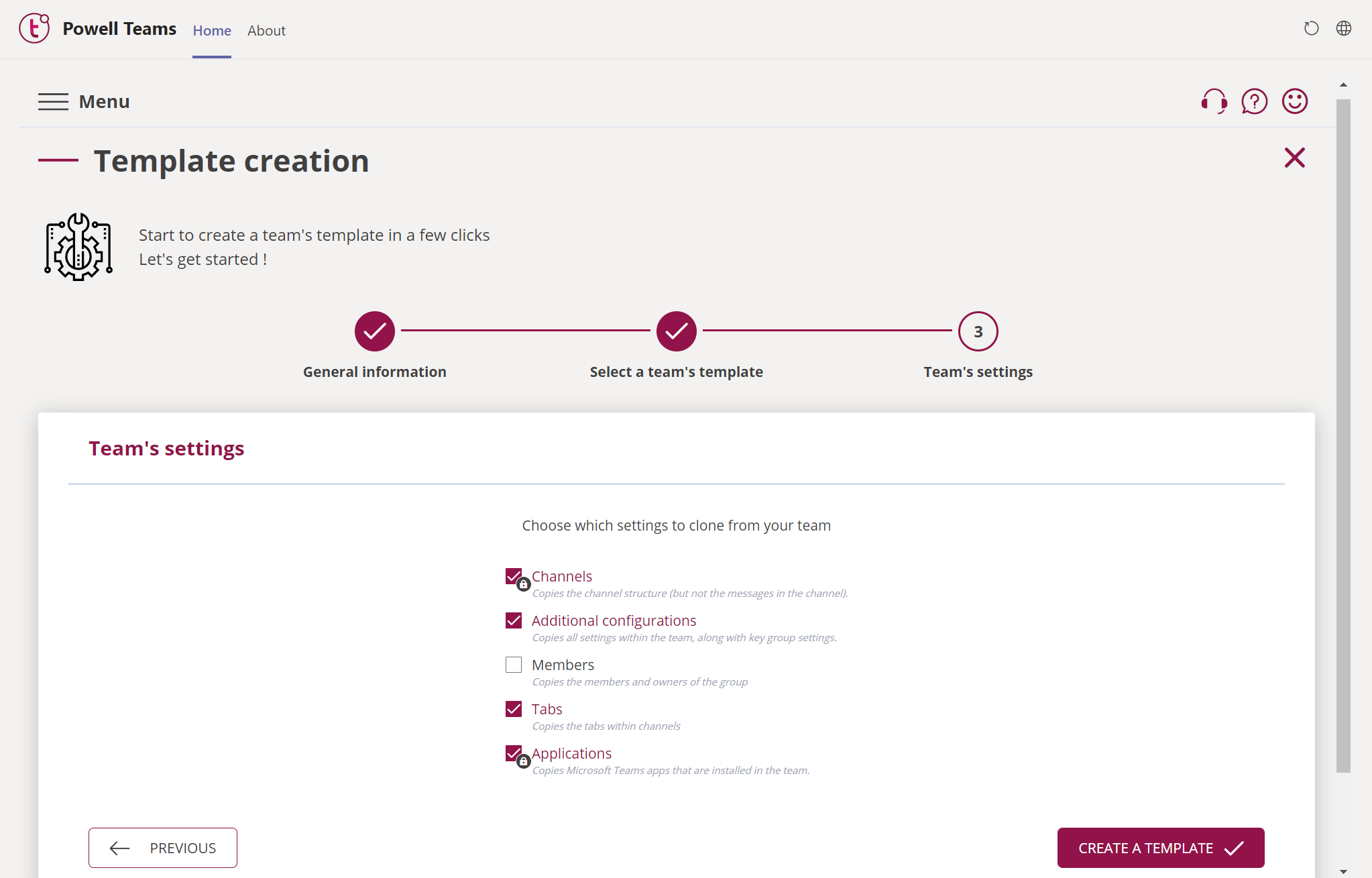 Include the settings to automatically enforce your Governance. This includes Office 365 groups settings. A very important setting is the ability to block guest users for a specific group/team.
Click "Create Template" to create the template.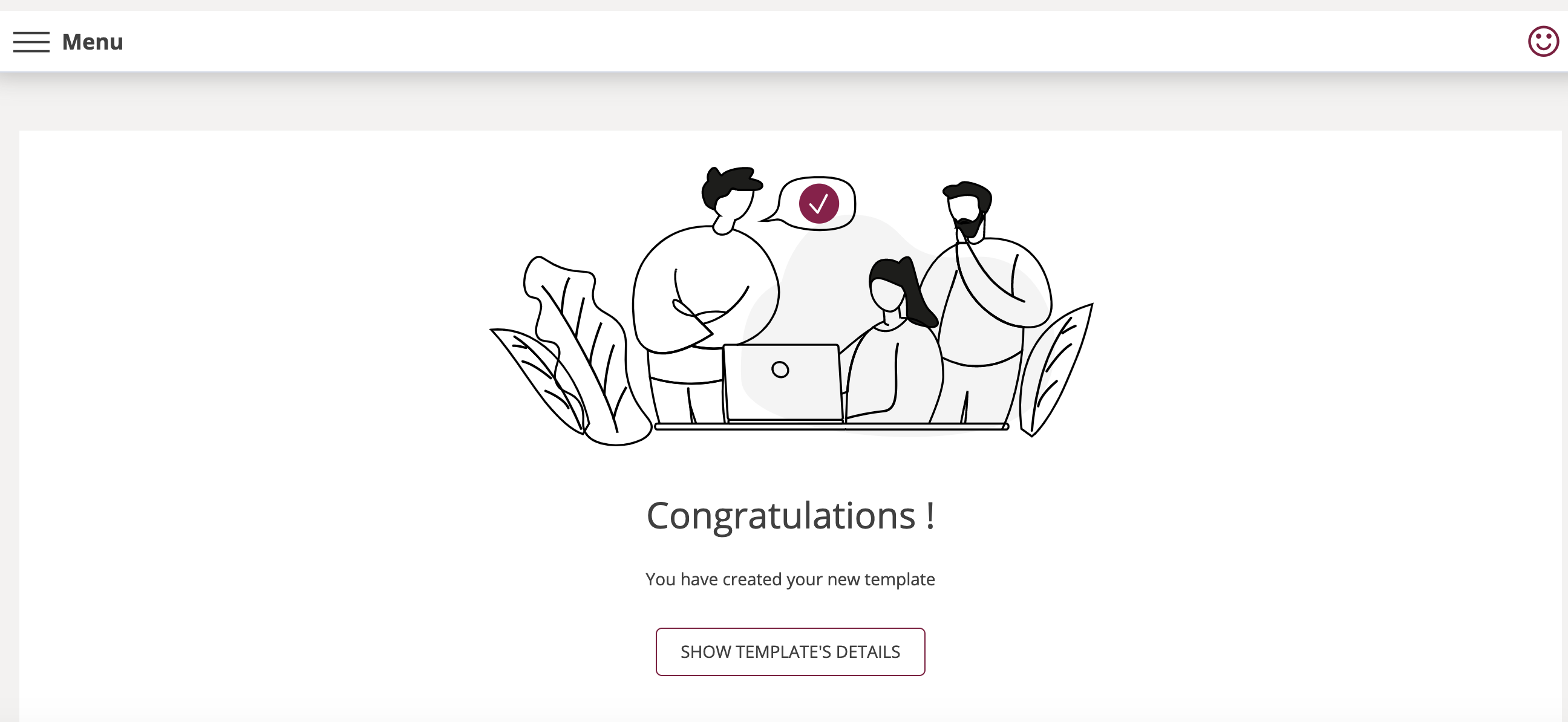 You can click "Show Template Details" on the confirmation screen to define governance and default members settings.
Frequently asked questions
1- What is happening if my team model is deleted?
When you select a team model, we read the configuration of the Microsoft Teams team into Powell Teams. If the model is then deleted, your team template is still working.
2- What is happening if I forgot a configuration within the wizard?
The Team Template wizard is a quick way to start a team template. You can edit the created team template at any time from the team template dashboard who includes all your team template.
3- I created a team template but I don't see it in the list of templates in the user dashboard?
Your template is in draft, you need to publish it to make it available for everyone.
4 - Are Powell Teams templates supported on Education tenants?
Powell Teams templates have not been designed for Eduction tenants. We might support it at a later stage.