Table of content
Introduction
Click "Menu" - "Global administration" - to manage Powell Teams Administrators.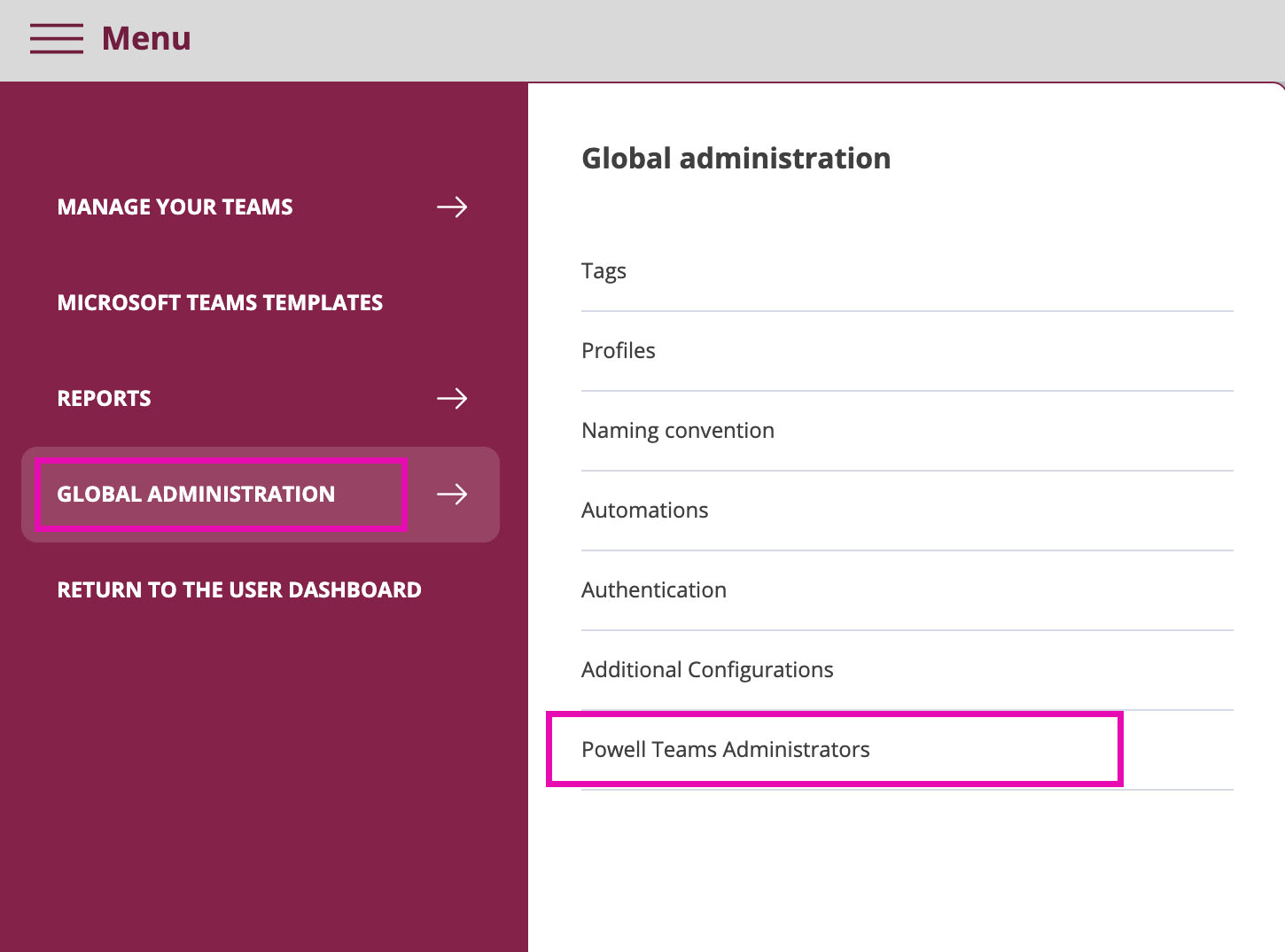 In "Powell Teams Administrators" you manage which users are Powell Teams administrators. Users added have access to the administration section. You remove an administrator assigment with the "Remove" button and add new administrators with the button "add an administration" on the upper-right corner of the page.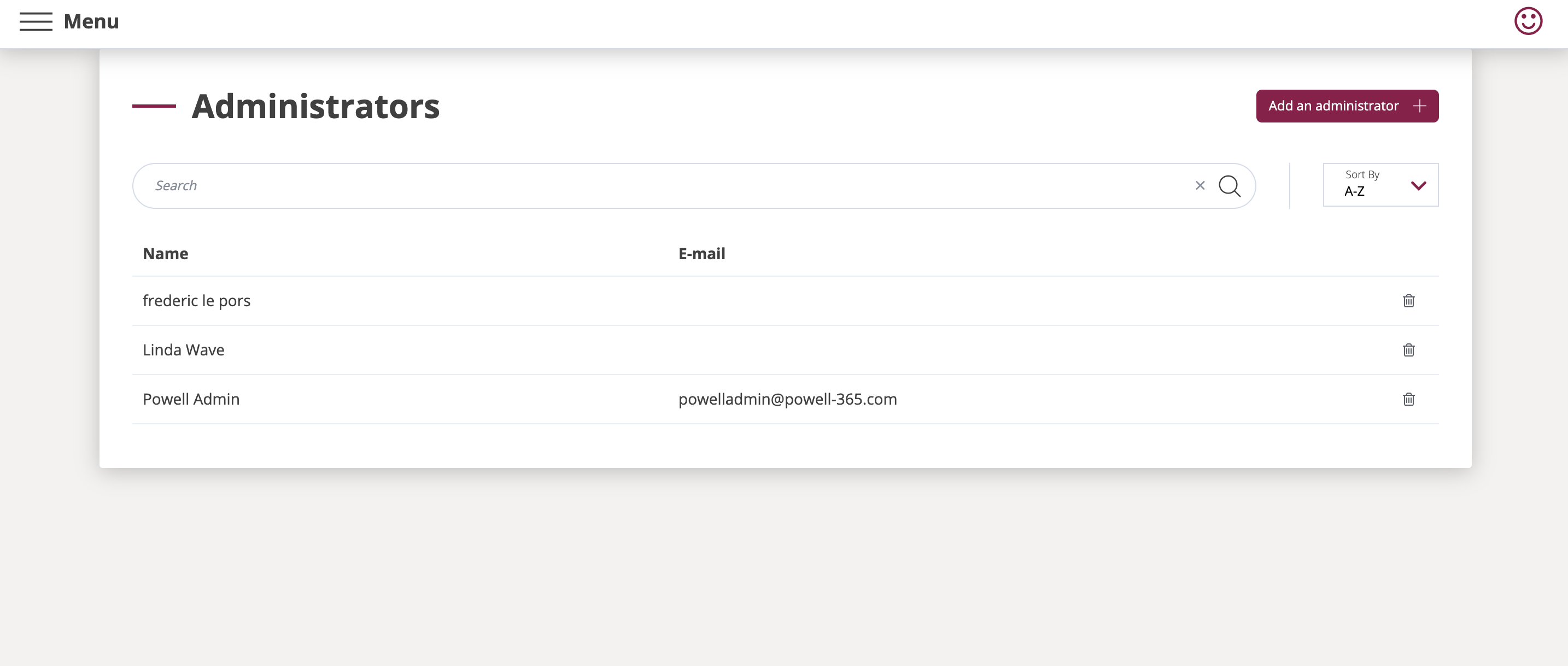 Add an administrator
Click "Add an administrator" to search for users that you want to add as administrators. In the search box, type the name of the users you want to add.

Click on a user's name to reveal a user card, with the name, email address and phone number of the user. To add the users as an administrator click "Add". The user will immediately appear on the list of administrators.