Introduction
The Intranet allows administrators to track and monitor Intranet usage through two ways:
First via the floating menu, and second via the Intranet monitoring page on the Intranet.
Floating Menu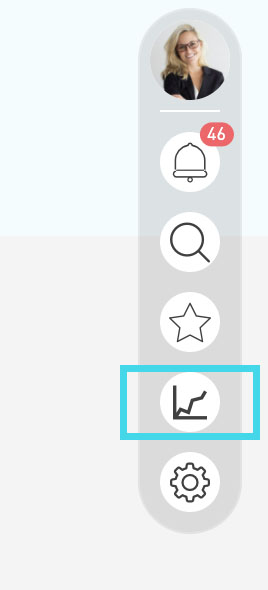 On the Floating Menu, click the button highlighted in the image below. As you click on the button, on the left side of the page site analytics will pop up.
It will show you the analytics according to the page you are on.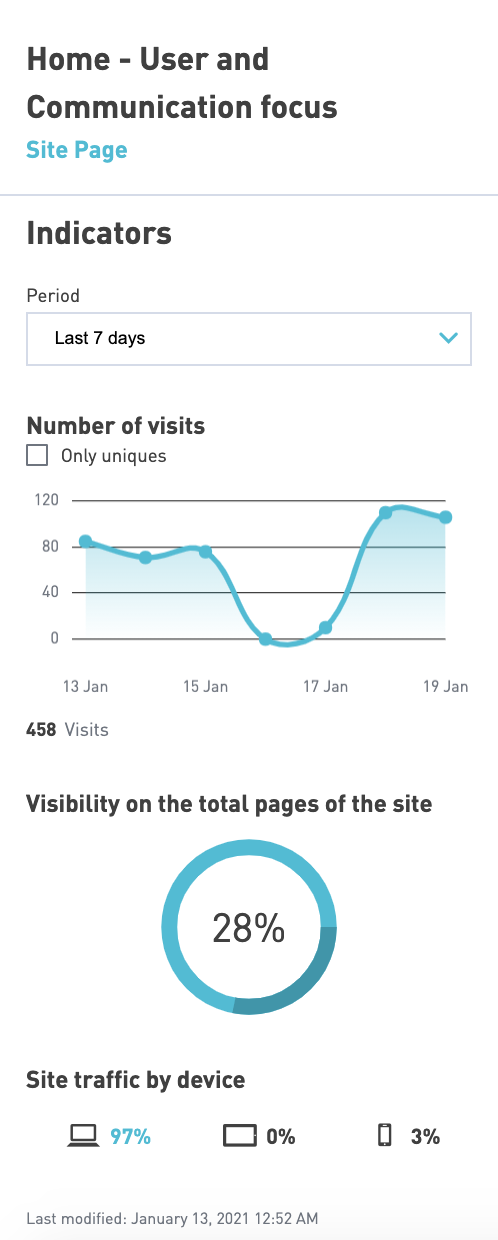 You can choose the indicator: 7days/ 30days/90days
Choose a unique number of visits
Choose the site traffic by device
For more information and analytics, you can go to the Intranet Monitoring page.
Intranet Monitoring
On this page, administrators will be able to track the
Number of views & visitors for the last 7/30/90 days
Visibility of the page compared to the other pages on the current site
Site traffic by device
Most popular content
All the latest changes performed by users