Table of contents
New to Powell Intranet? Click here for the full product overview.
Introduction
With the My Profile web part, you can easily manage your profile information. In this web part, you can incorporate all kinds of information - a short profile description, education, skills, and so on.
You can find this web part on Powell Intranet, on the "My board" Page. You can easily embed the "My profile widget" in any space of your portal via a simple back-office configuration connection.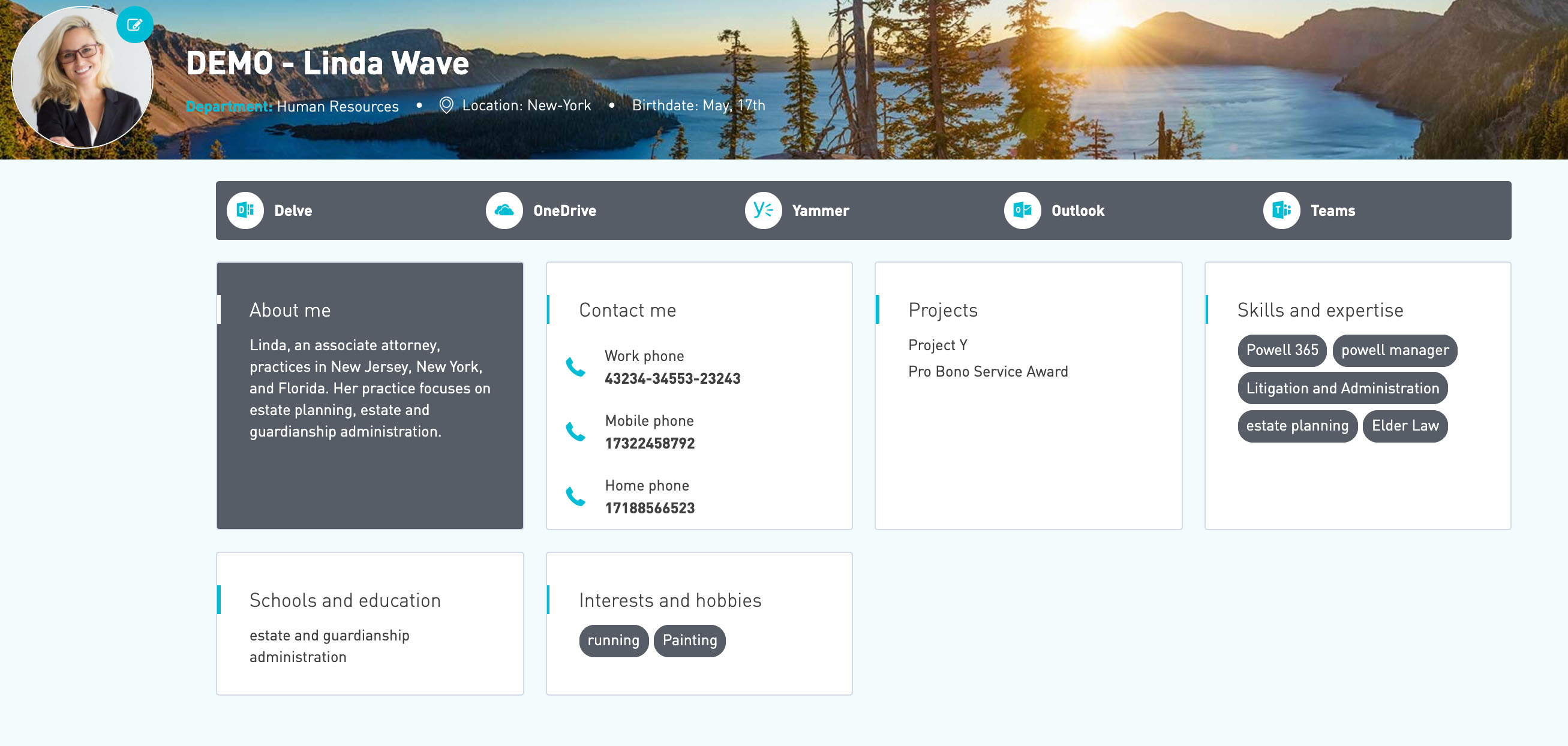 My profile
When users complete their profile information, they will gain points through
gamification
capabilities.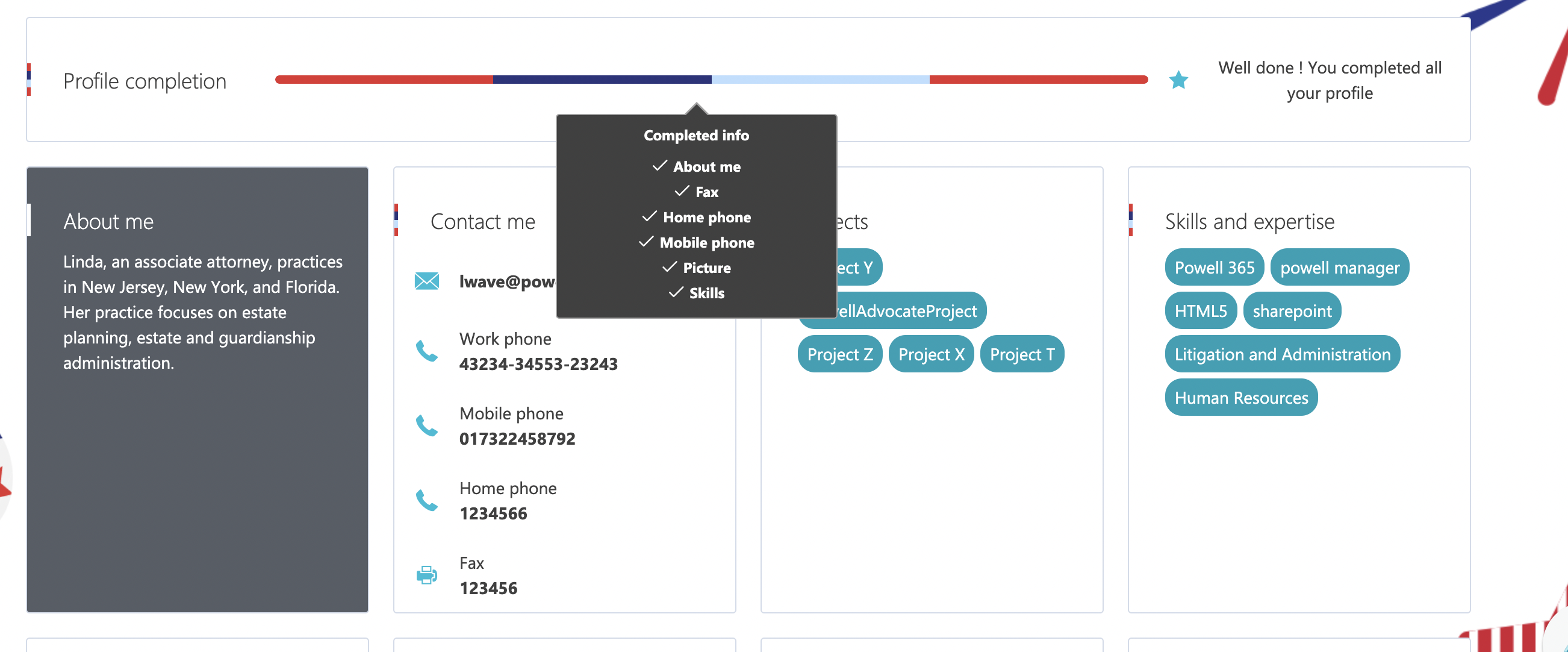 Settings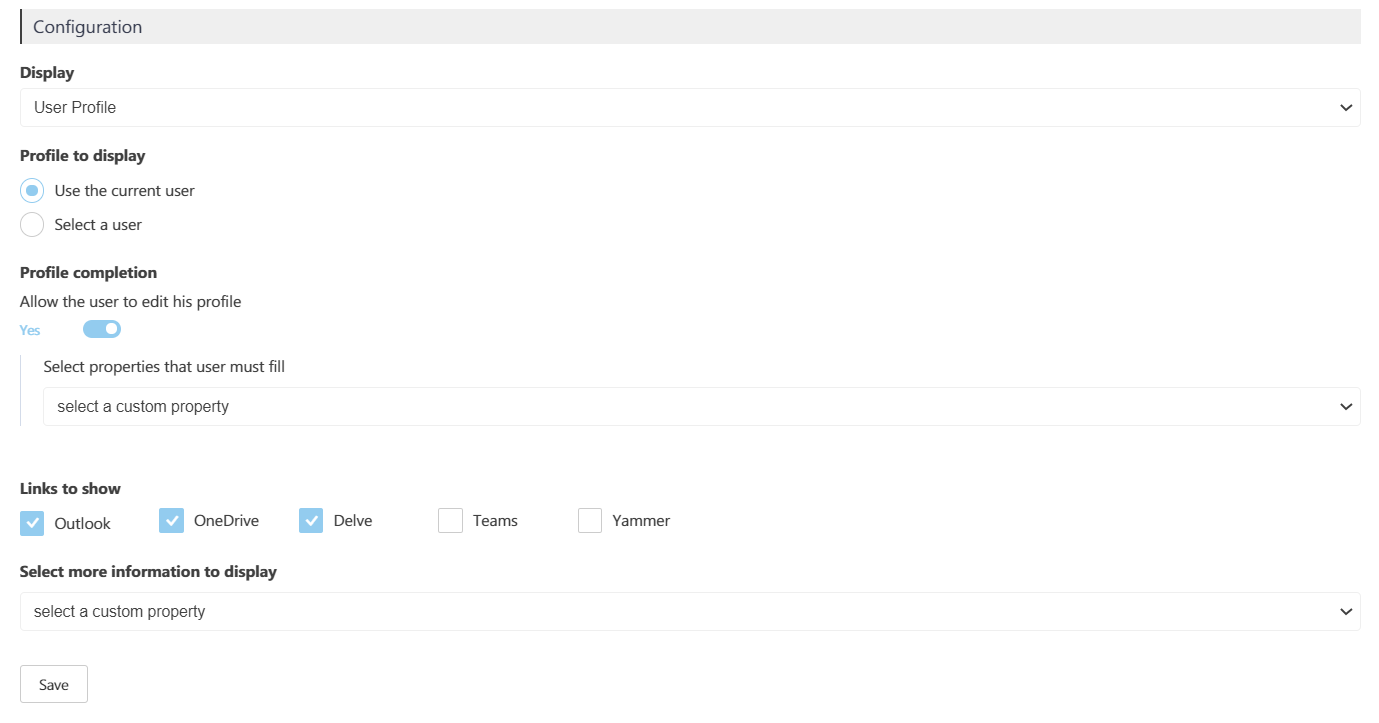 Configuration
Display: choose the display of your web-part. You have the choice between two displays.
Profile to display : you can select the current user (the one who is connected) or select a specific user
Profile completion : Allow your users to edit their profile or not. Then, you can select a list of properties that you consider as most important and that your users must fill. Having that, your users will be able to see what kind of information are expected and the progression of their profile completion. This feature is available only if :

you select to display the current user
you select the Orion - User profile display
you allow your user to edit his profile

Links to show: You can choose from the list which quick access to other Office apps you want to display on the web-part

More information to display: you can select the type of information that you want to display on your profile in the "More information" part