Introduction
With My Profile web-part you can easily manage your profile information. In this web-part you can incorporate all kinds of information - a short profile description, education, skills and so on.
You can find this web-part on Powell Intranet, on the "My board" Page. You can easily embed "My profile widget" in any space of your portal via a simple back-office configuration connection.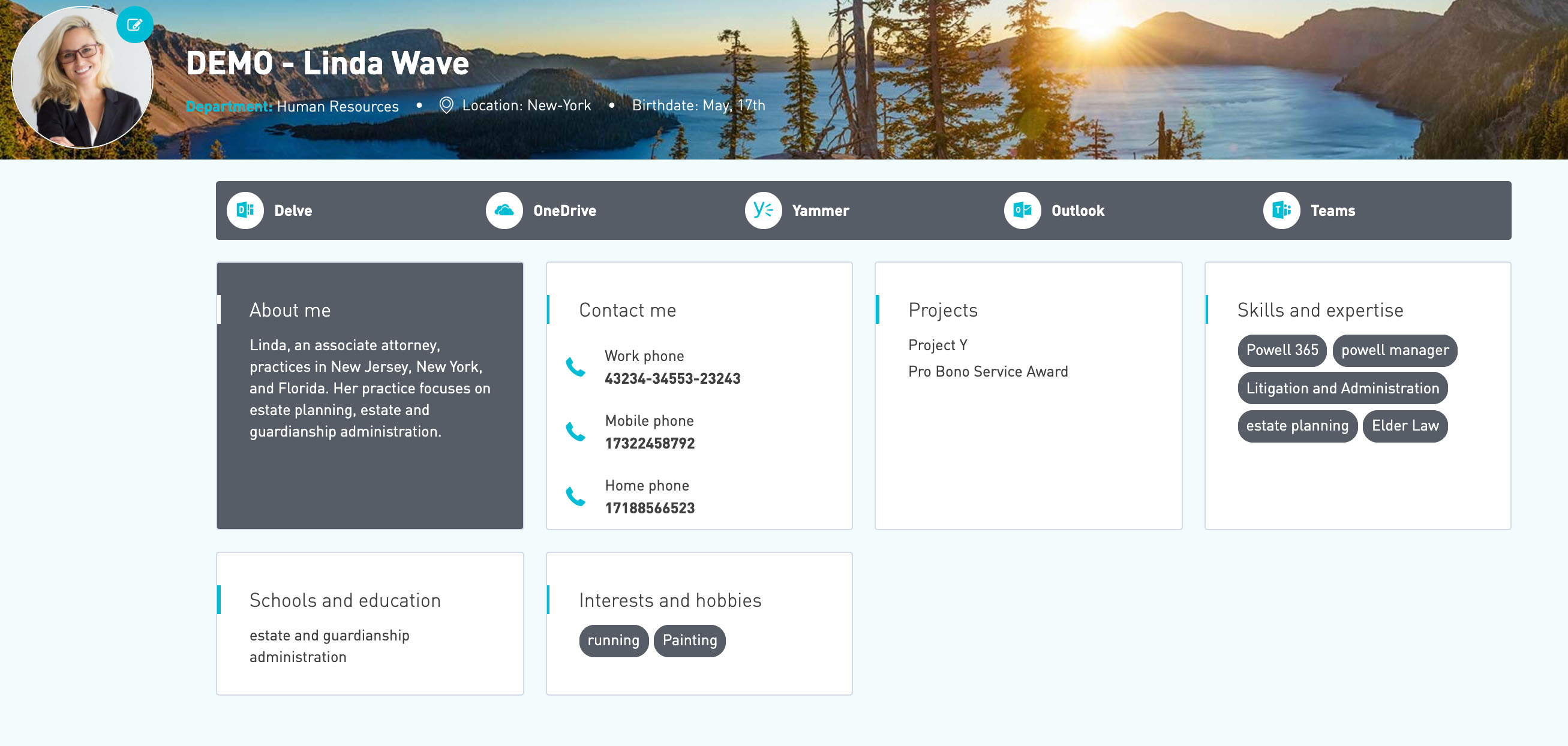 My profile
How to configure My Profile web-part
To configure the My profile web-part, you need to :
Click on the plus sign to add a new web-part where you want it on your page.

Then search for Powell 365 web-parts from the list.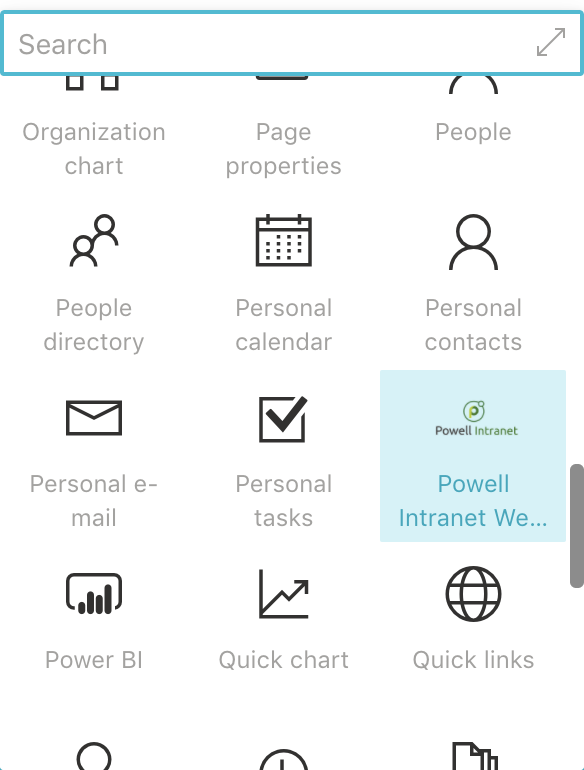 After selecting the Powell Intranet Web-parts, you'll see an empty widget. You need to edit it to select the desired web-part (to do so, click the pencil icon on your empty widget.

As you click the edit, you will see a web-part form. (The image below).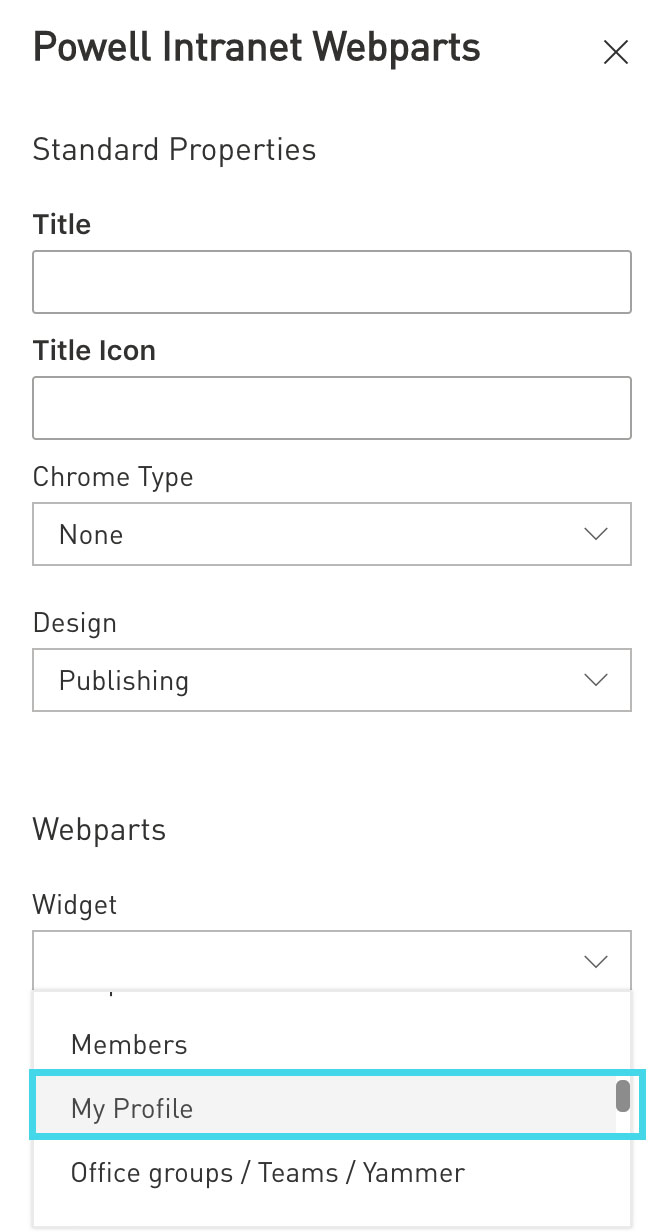 Fill in the required information and in the widgets section search for "My profile".
As you do this you can start configuring the web-part settings: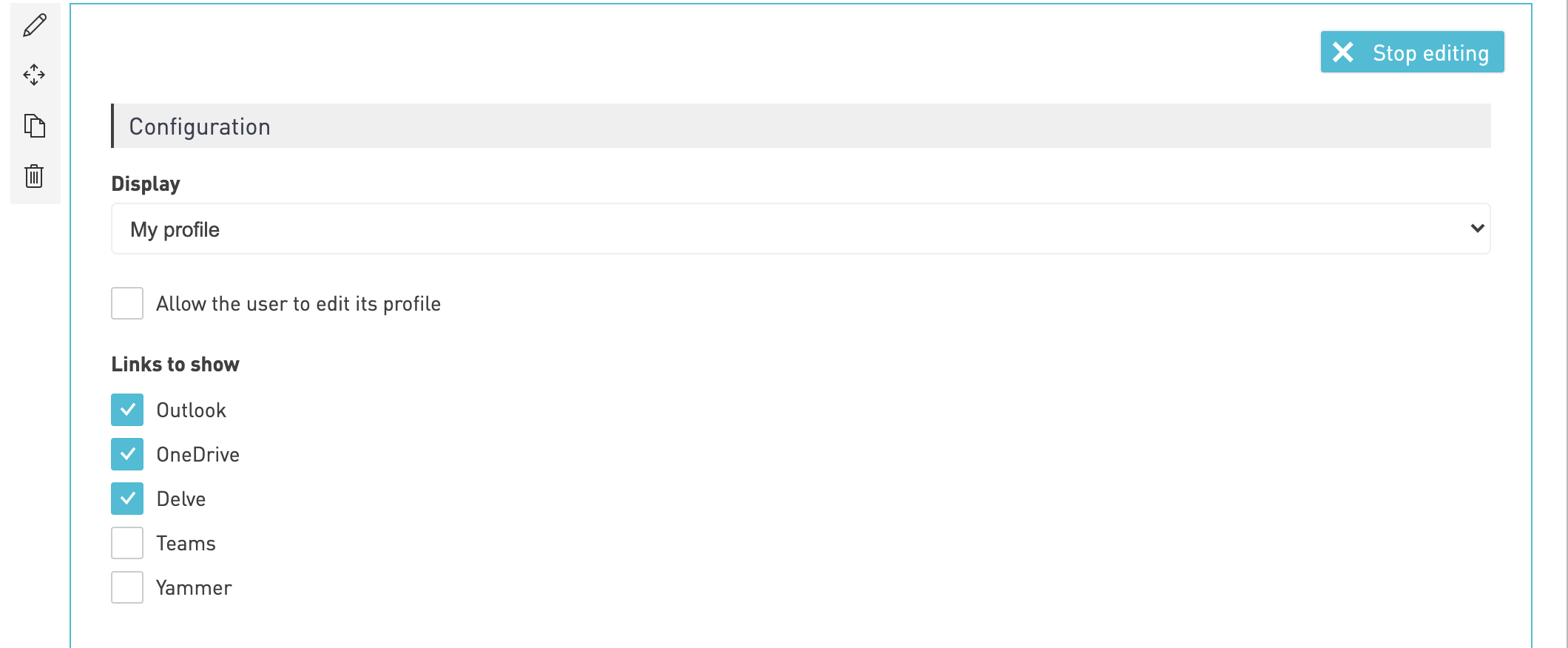 Configuration
Display: choose the display of your web-part
Allow user to edit its profile: you can allow users to edit their profiles by checking the box
Links to show: You can choose from the list which quick links you want to display on the web-part
Custom Properties to show: Under Custom properties, you can select the type of information that you want to display on your profile - job title, education, interests, status message etc.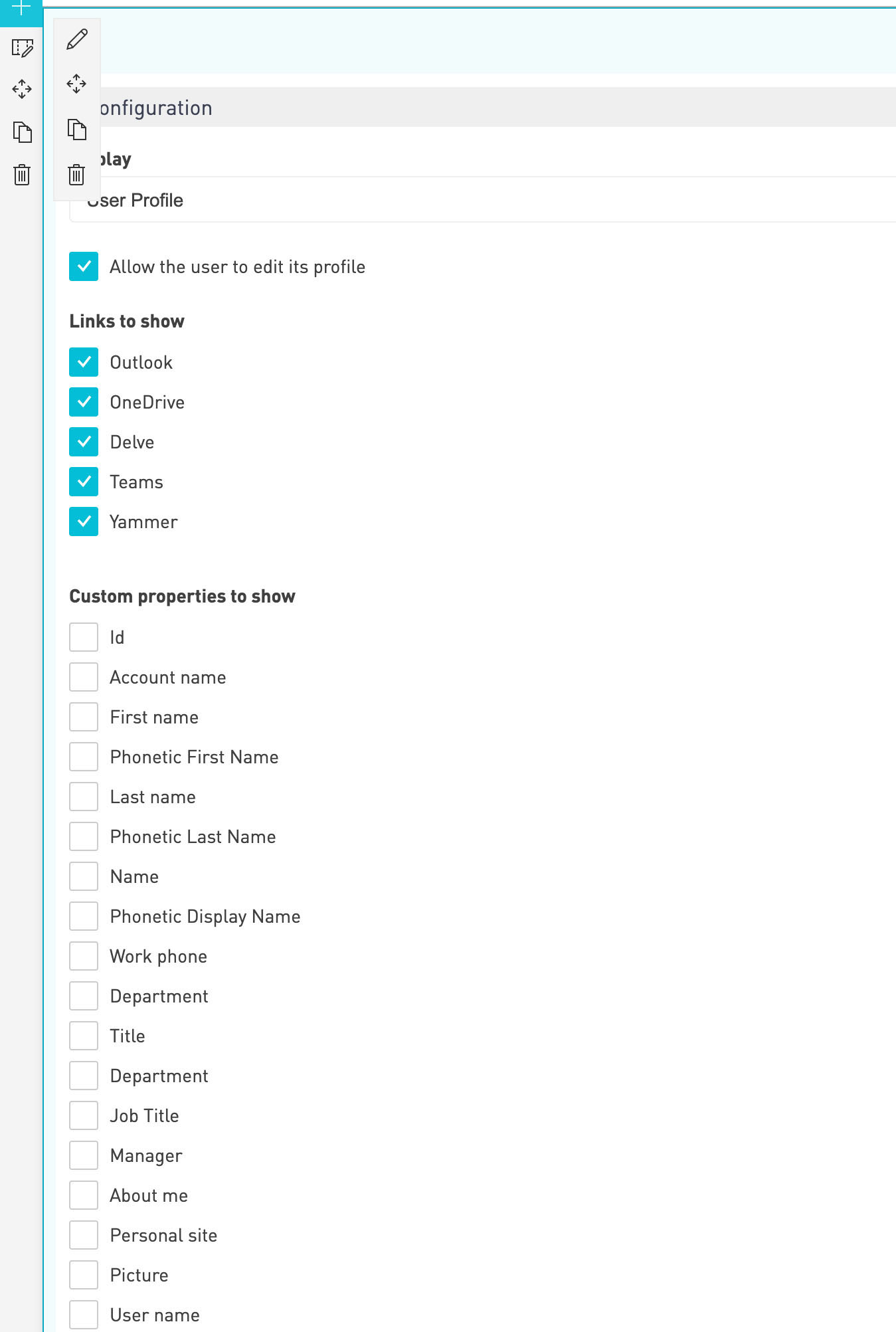 Lastly, choose the profile to display: you can use the current user, the profile of the person who is connected to the Sharepoint page, or you can select a different user.