Introduction
Retrieve the latest documents wherever they are stored with the Delve web part.
Delve is a Powell web part and it displays important documents via attractive boards:
My recent documents​
Documents shared with me​
Trending documents
You can find the example of a Delve web-part on Powell Intranet My board page.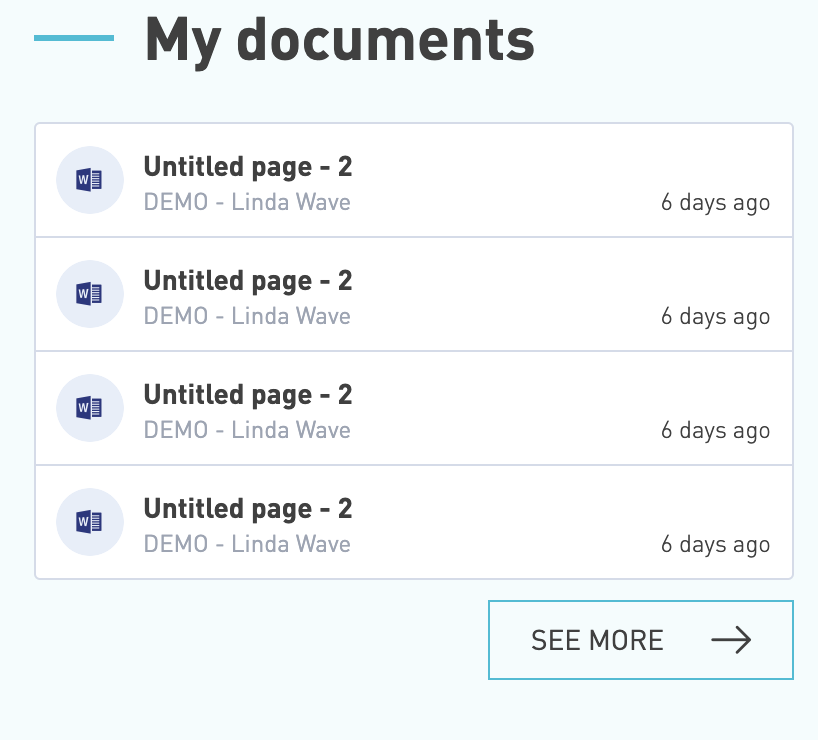 How to configure Delve web-part
To configure the Delve web part, you need to :
Click on the plus sign to add a new web part where you want it on your page,

Then search for Powell 365 web-parts from the list.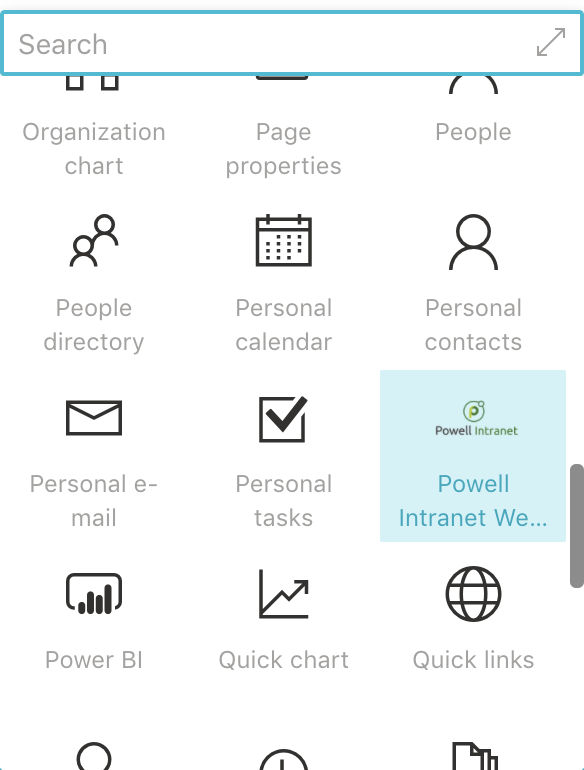 After selecting the Powell Intranet Web-parts, you'll see an empty widget. You need to edit it to select the desired web-part (to do so, click on the pencil icon on the empty widget).

As you click on edit the Powell Intranet Web-part, you will see a web-part form.
Fill in the required information and in the widgets section search for "Delve".
As you do this you can start configuring the web-part settings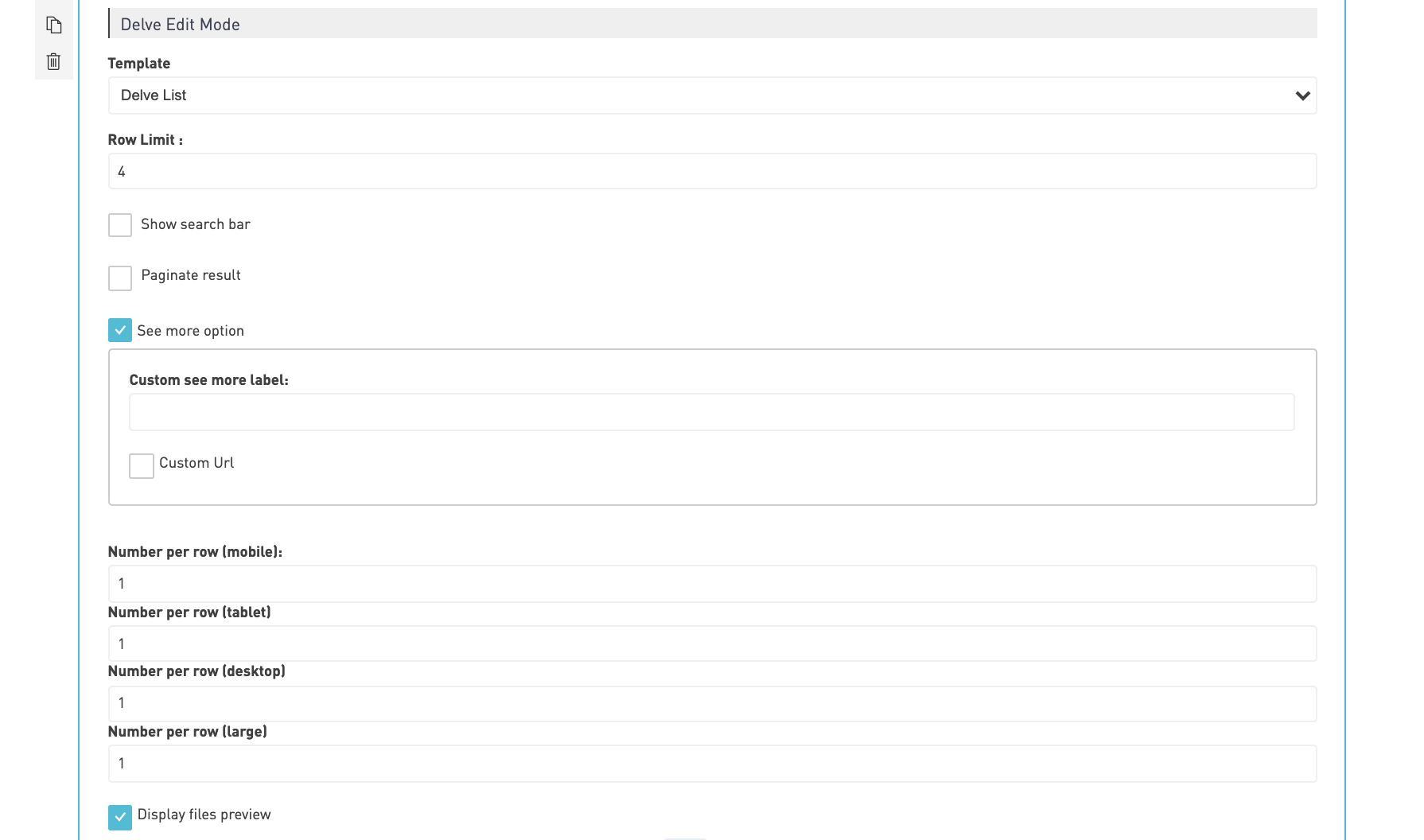 Template: Choose the display and select the tile or the list view
Select the Row Limit: number of items fetched
You can decide to set a search bar, that will allow users to search for the content directly on the page
Paginate result: choose the number of items to display per page
See more Options: Select the see more option if you want to redirect users to the Delve page. If you choose this option, you can then choose to create a "see more" label of your choice and create a "custom see more" URL to redirect users to a chosen page.
Change the Configuration: you can configure your delve view and choose to show only documents.
Choose a view - you can choose to display the documents shared with you, your work, and the popular documents displayed on the home page.