Table of contents
Introduction
Posting job offers internally gives the company employees the chance to develop their career opportunities and grow their skills and experience. At the same time, internal job offers can help the company retain top talent.
On the Powell Template "Job offers," company employees will be able to access the list of all Job offers published on the portal.
They can search an offer with a keyword using a search tab or a refiner on the left to find the desired offer through available filters.
Each job offer displays the job title, contract type, publishing date, location, department, and job description. Users interested in a particular offer can access more detailed information through the button "read more" and even apply to the offer directly from the page.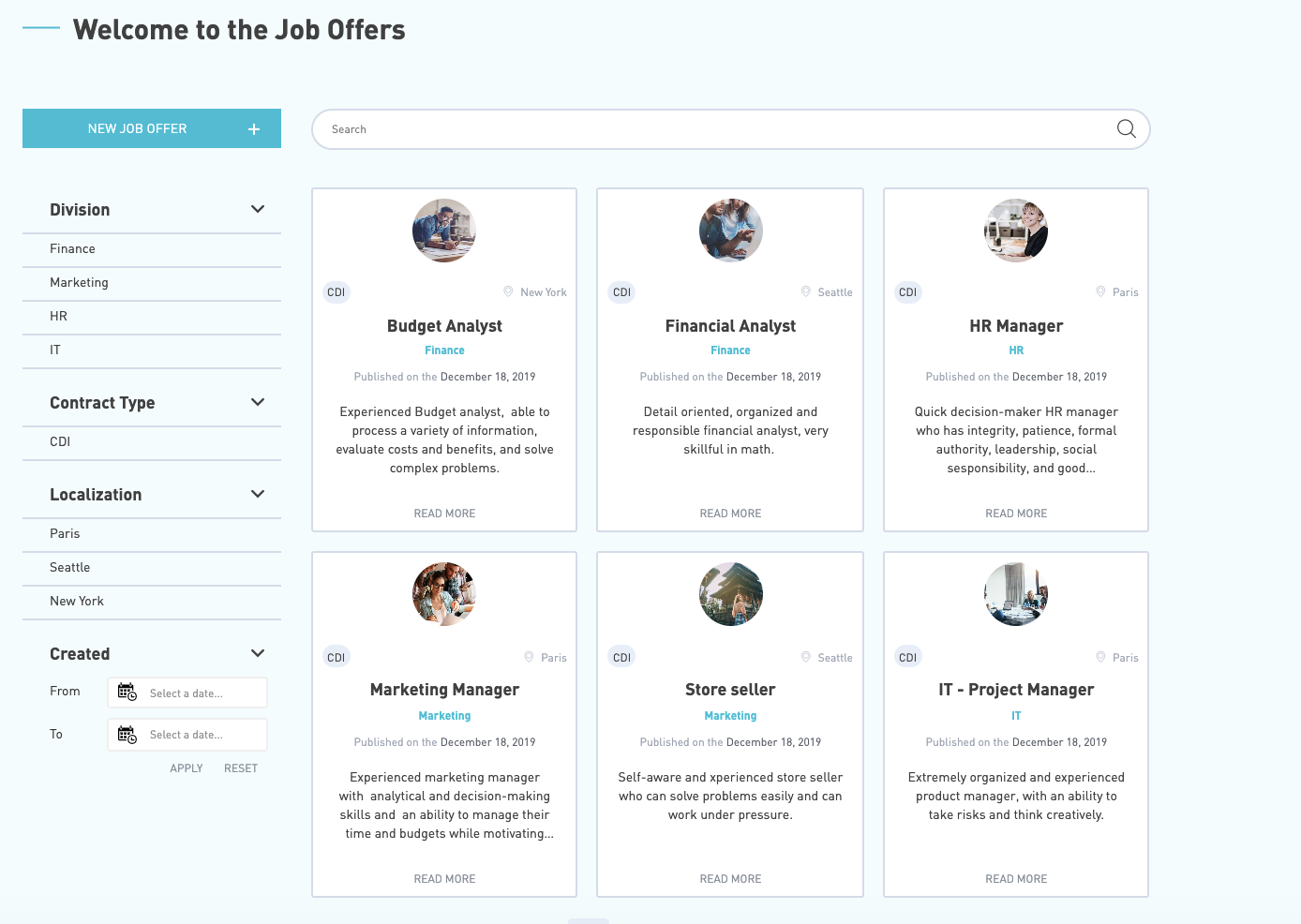 Organization
Welcome page
The search bar is a Powell 365 web-part "search-box" linked to the search query.
The refiner on the left is a
Powell refinements panel web part.
If you are a Contributor 👩‍🌾, you can see how to configure this web part on the page Refinement Panel.
The section with the list of all job offers is a content-search web part.
If you are a
Contributor 👩‍🌾
, you can see how to configure this web part on the page
Content search
and see all the various actions and displays that come along with it.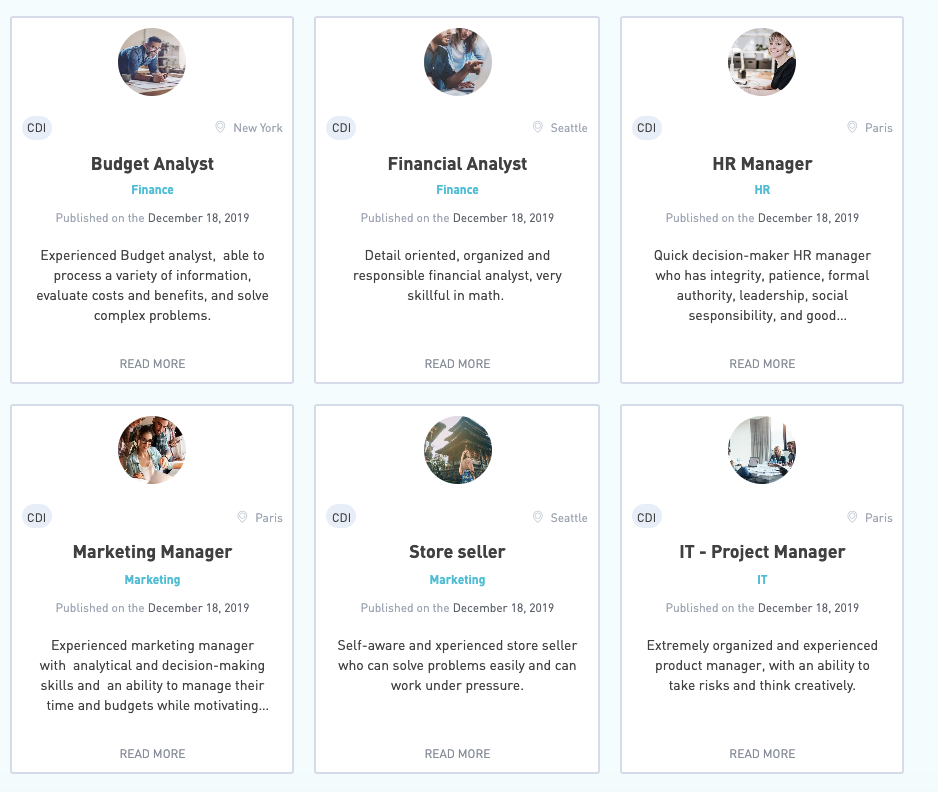 Click a job offer to open a separate page with more detailed information on each Job.
For example, if we click on the Budget Analyst, it will show more detailed requirements for this specific Job, as shown in the image below.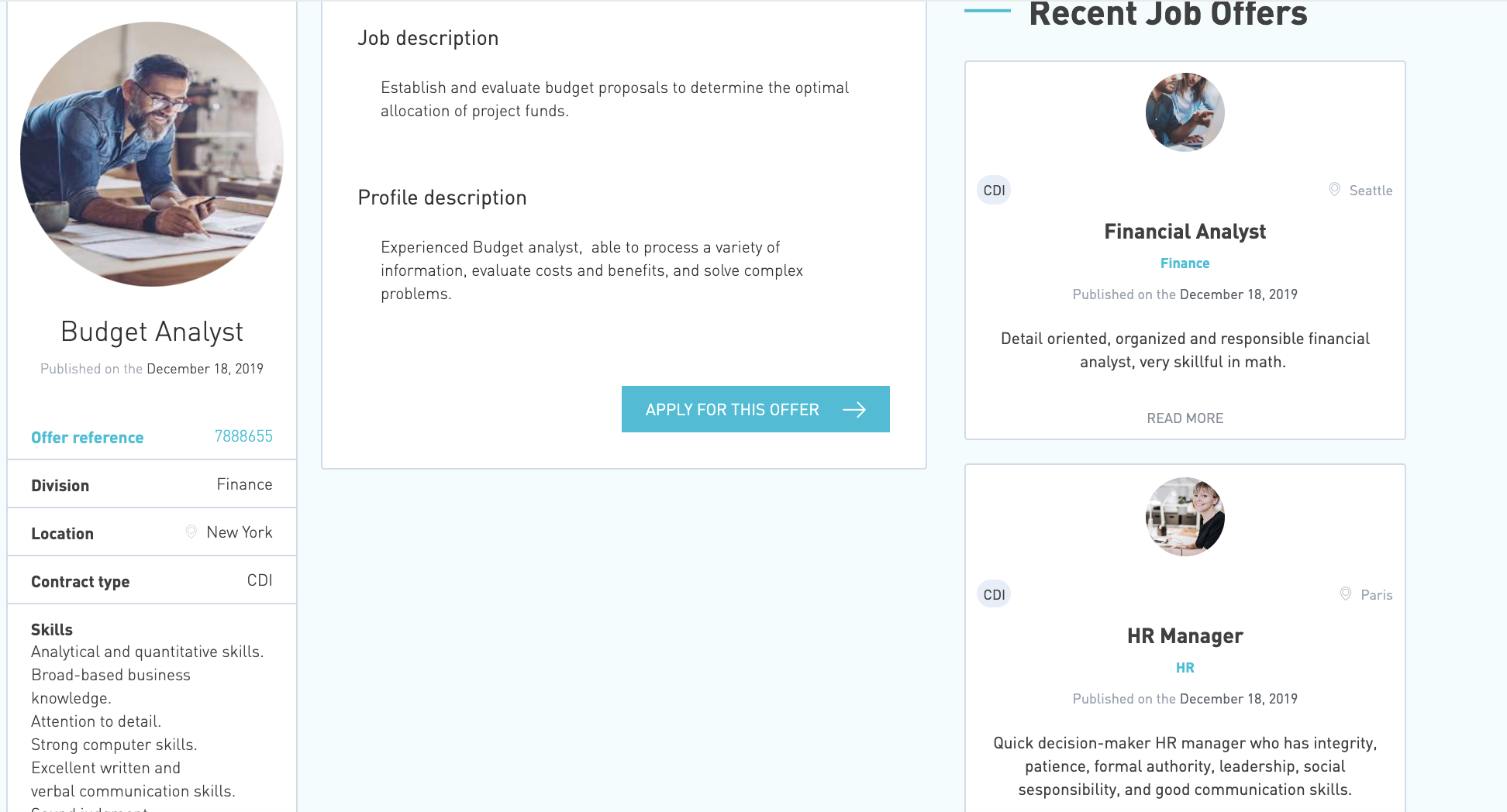 The section you see in the middle is organized through a Graph web part. Here you can apply for the offer by clicking "Apply for this offer."
If you are a Contributor 👩‍🌾and want to see how to configure this web part, check the page Graph under widgets.
The content-search web part on the left displays other recent Job offers that might interest users. The information is coming from the "Job offers" page.
Content Management
On the Job offers page,
Contributors
can create a new "Job offer" via the "new job offer" button. If you are a
Standard user,
this button will not be visible to you.

This button is a Powell
button
web part that simplifies the user contribution on the Intranet. Thanks to the button web part, when
you need to create
new content, there is no need to go to
the SharePoint back-office.
Deployment
If you are an Administrator👩‍🏭 and you want to know how to deploy the Job offers template on the Intranet, go to the page "How to deploy job-offers" under the administrators' section.