Table of contents
Introduction
Save the content you want to read later and organize it on any page on the Intranet via the "saved for later" web part.
Saved for Later web part is a Powell web part. You can find the example of this web part on the Powell Intranet My Board page.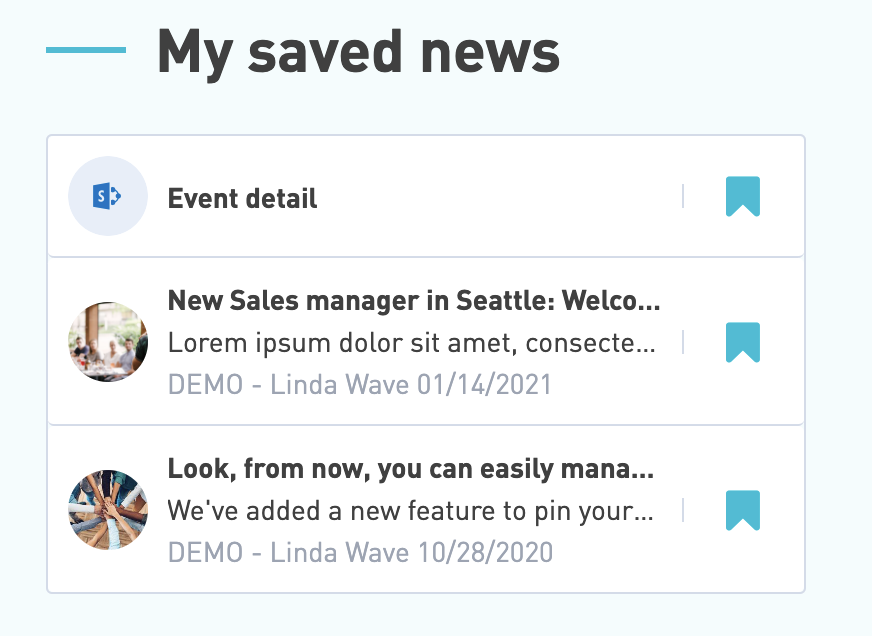 Settings
Configure the settings for the "Saved for later" webpart.
Template - choose the display of the web part - you can choose the tile or the list view.
Choose the row limit -

define the maximum number of items you want to display.

Pagination - define the number of

items

per page.
Number per row -

define

the number of

items

per row per screen size.

You can choose to set the "see more" option to set a see more button. Indicate a url under the "see more" link if you want to redirect users to a specific page. By default, users will be redirected to the Sharepoint Page that displays all news.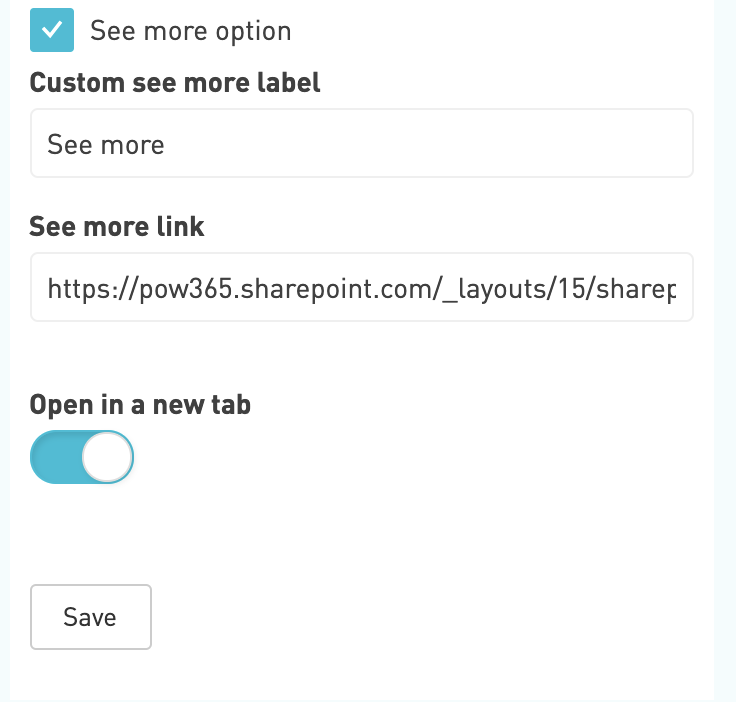 Open in a new tab - Select this option to open news in a new tab as users click them.
Save your changes