Introduction
The Members is a Powell web-part and it can be used to display members of a SharePoint, Microsoft 365 security or Yammer group on your Intranet page.
You can find the example of this web-part on the Powell Intranet Community pages.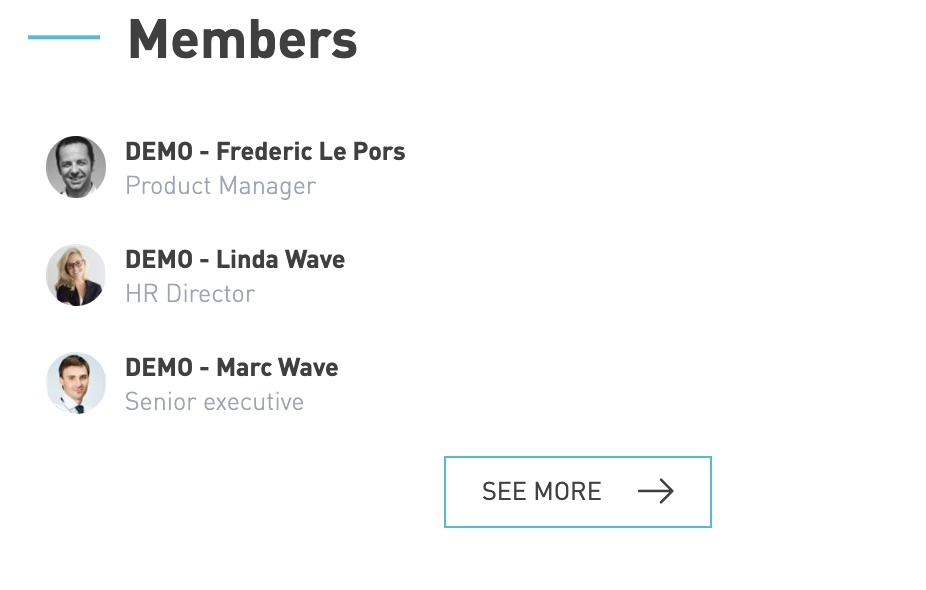 How to Configure the Members web-part
To configure the members web-part, you need to
click on the plus sign to add a new web-part,

Then search for Powell 365 web-parts from the list.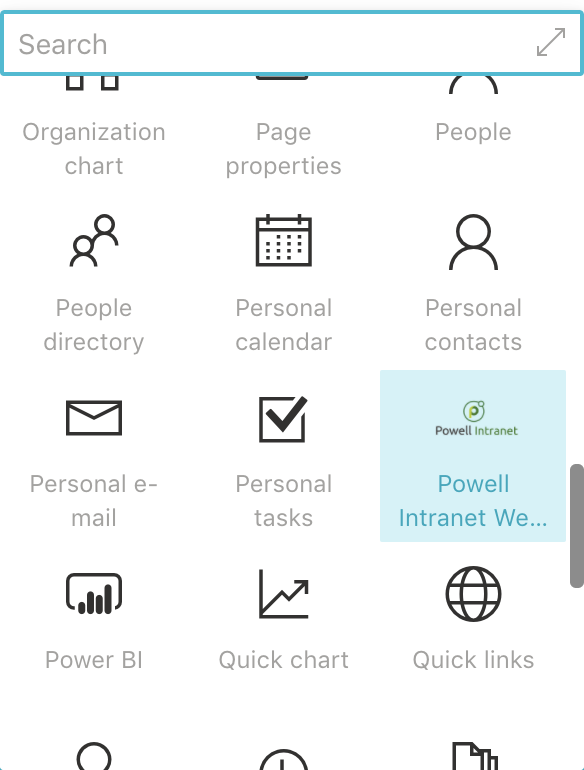 After selecting the Powell Intranet Web-parts, you'll see an empty widget. You need to edit it to select the desired web-part (to do so, click on the pencil icon on your empty widget).
Edit the widget in your page
As you edit the Powell Intranet Web-parts, you will see a web-part form. (The image below).

You need to fill in the required information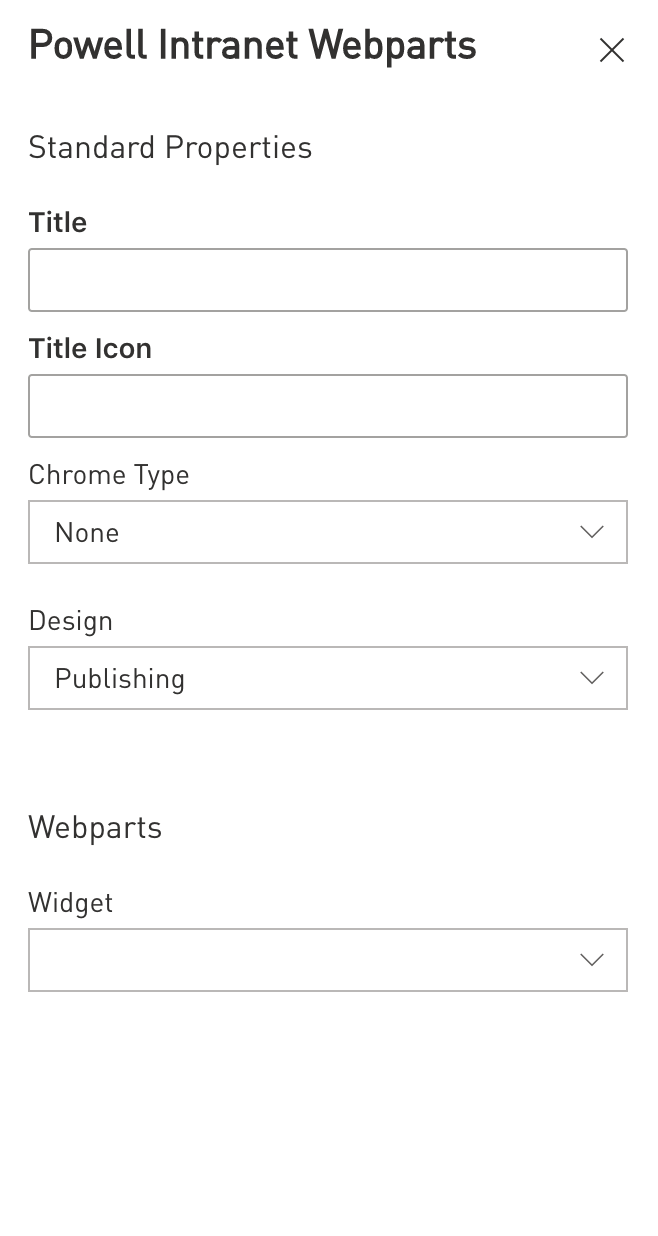 Powell Intranet Web parts Form
In the widgets section, select "members"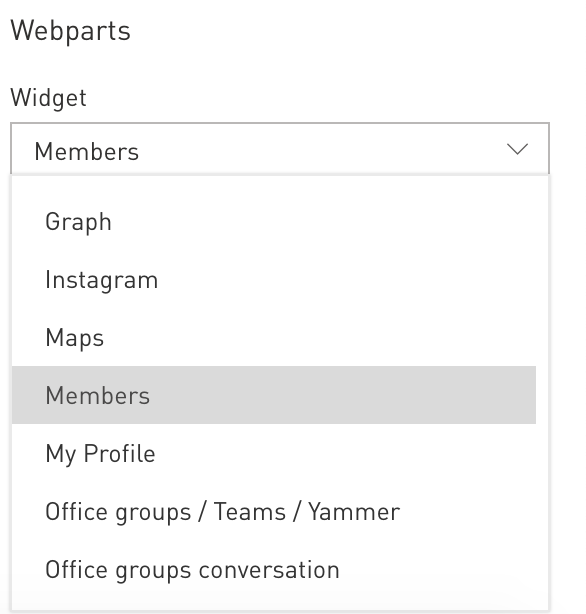 After selecting the "Members" web part, the following edit mode form will appear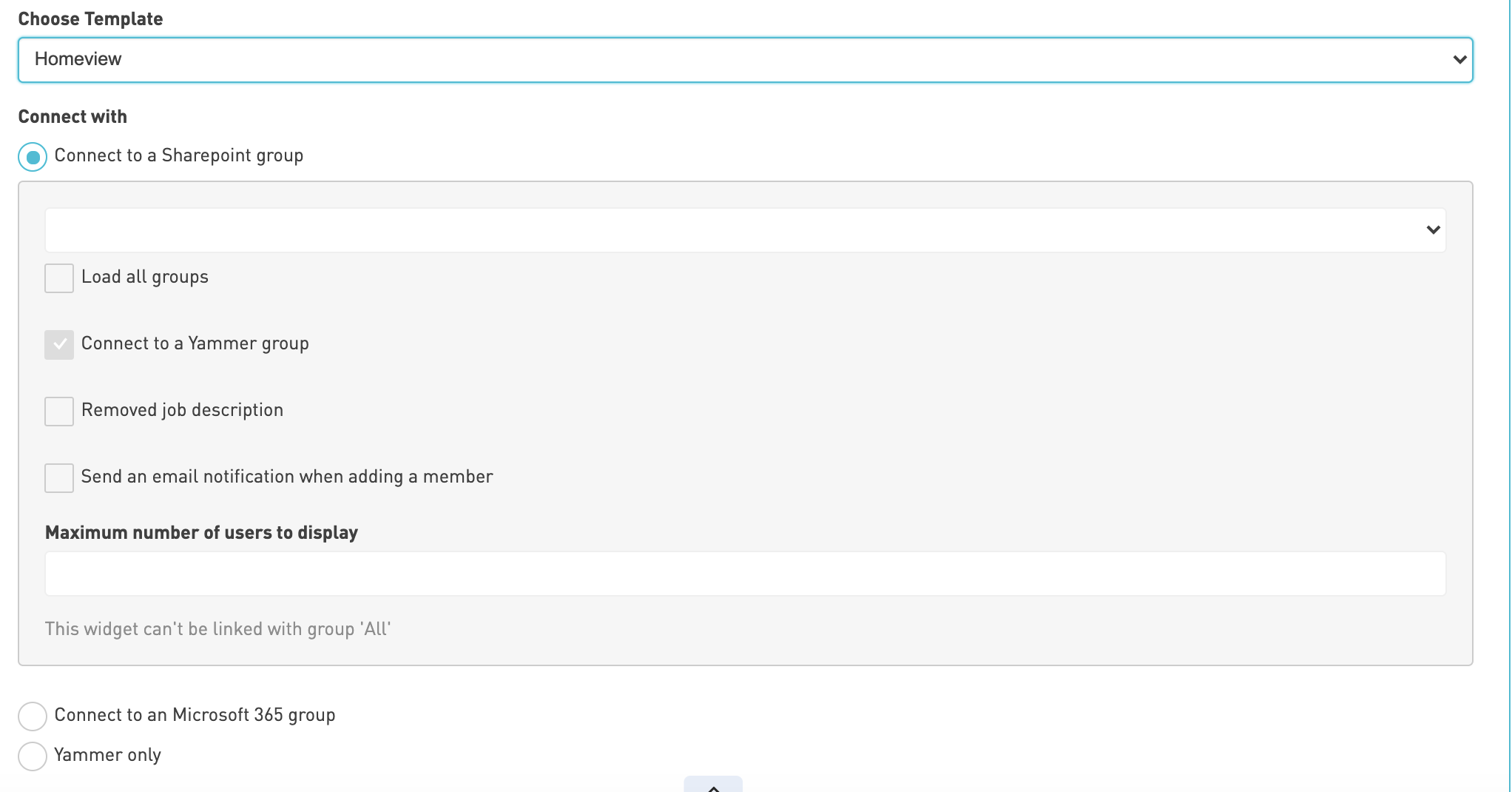 Template: Choose the Display of the members web-part from the drop-down list
Connect with: Connect the web-part to a Sharepoint group, Microsoft 365 group, or Yammer. Note that you can only choose one group to display.
Connect with a Sharepoint group: If you connect to the Sharepoint group, choose the group from the drop-down list. You can choose to:
- load all groups: The "load all group option" is the link to the drop-down list that allows choosing a group to display. By default, the drop-down list displays only a group related to the current site. If a user chooses "Load all groups" we display on the drop-down list all the groups of all the site collections (of all sites).
- remove job descriptions under member names
- send an email notification when adding a member
- Choose the maximum number of users to display on a web-part
Connect to a Microsoft 365 group and choose a group from the dropdown list

Choose to connect to Yammer only
save your changes