Introduction
The banner is a Powell 365 web part and can be used to introduce your Intranet page with a beautiful image along with a title and a description at the top of the page.
You can find examples of banner web parts everywhere on the Powell Intranet. For example, you can see one on the HR Onboarding page.

The banner
Configuration of the Banner web-part
As contributor you can directly change the content of the banner by clicking on the 3 dots buttons :


This action will display the content edit form as below :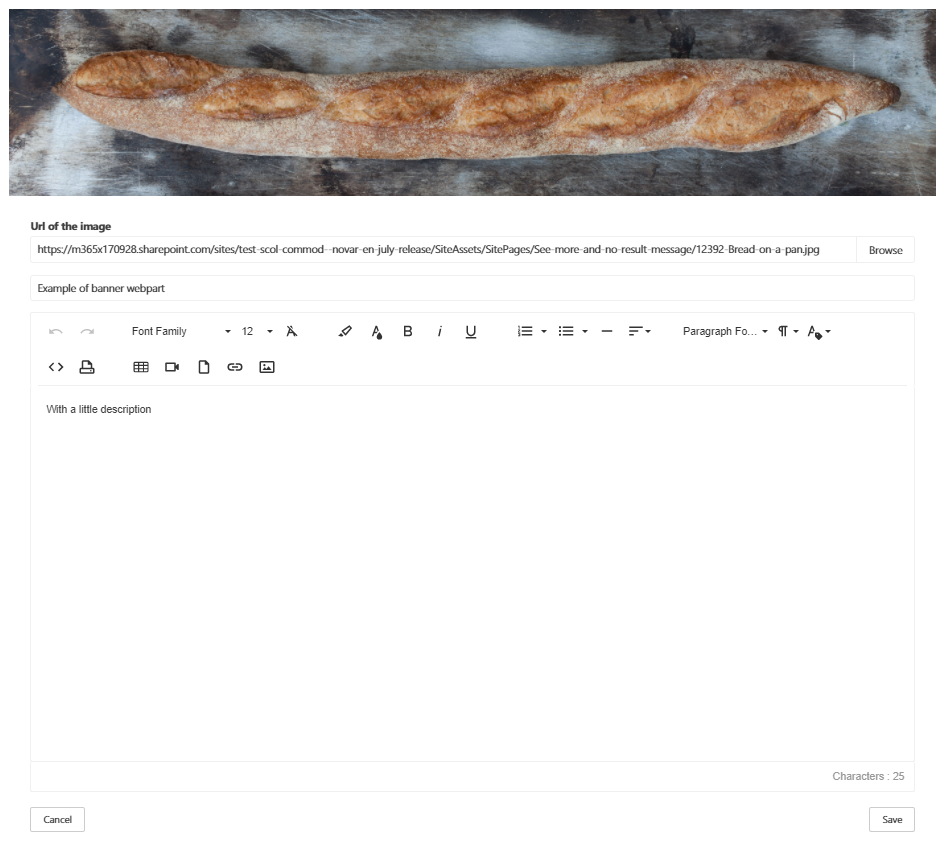 From there you will be able to change the title, the description and the image of the banner for the current page and the current language.
If you want to go deeper, you can access the settings of the component to edit :
The template: you have the choice between two different displays (Banner image and Banner image (long text))
URL of the image: Choose an image thanks to the standard image picker
Title: Put a default title. I

f a title is

kept

empty

we take the name of the

current site

You can "select a language" if you want to add a translation for the title in another languages
Description: Put a default description. It will be displayed under the title.

If the description is kept

empty

we take the

name of the current page

You can "select a language" if you want to add a translation for the description in another languages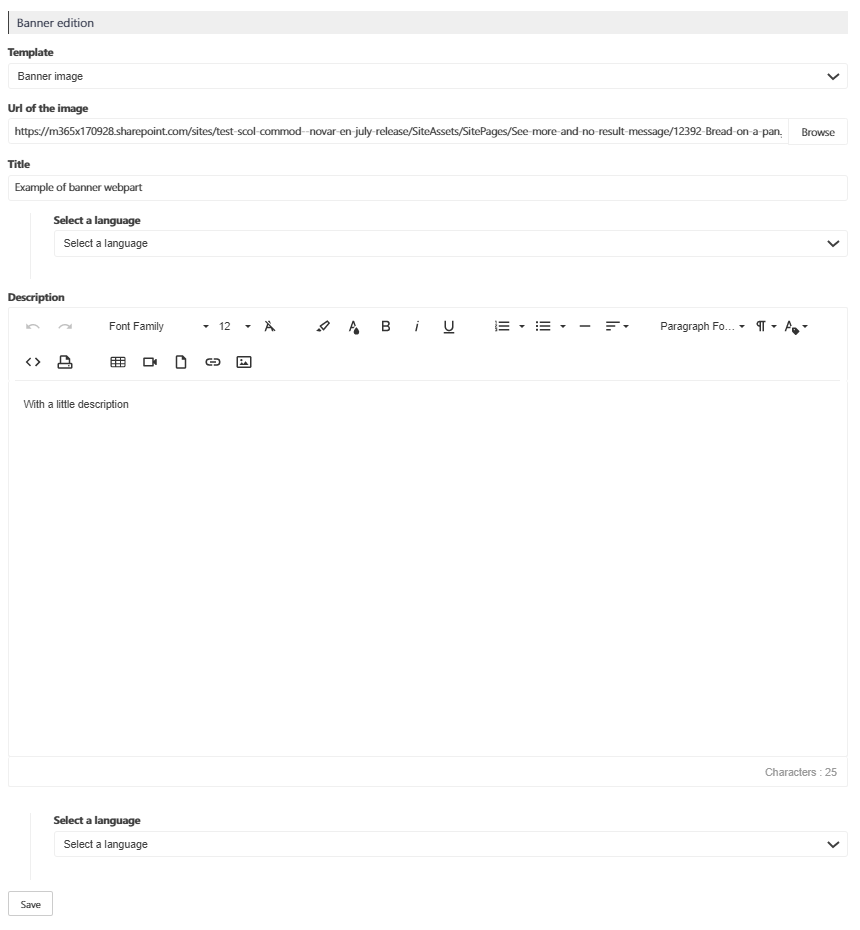 Edit mode banner
Available displays
Banner image (long text)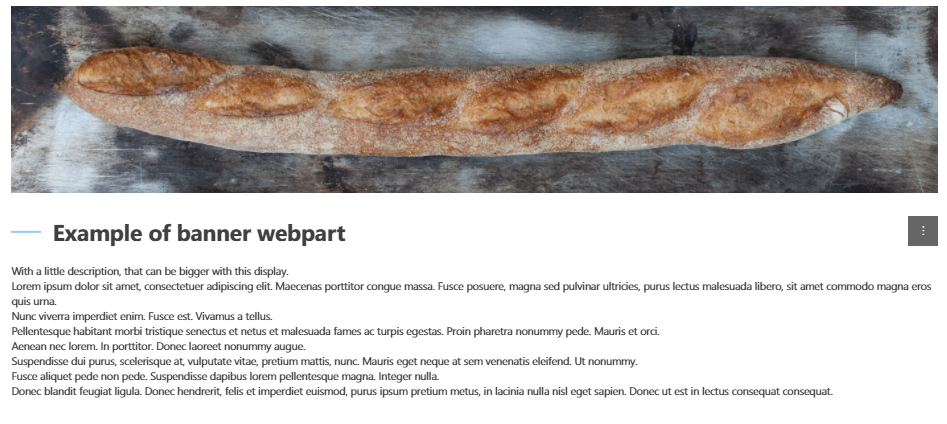 Banner image