Introduction
Creating internal Job offers lets a company create new opportunities for its employees and strengthens employee engagement. Powell Software lets you create and publish internal job offers in several minutes through a 'job offer" form.
How to create a job offer
To create a job offer, you need to go to the Job offers page on the Intranet. To access the "creation form", you can either
click the button "new job offer" directly on the page. Note that this button will be only visible for Intranet contributors and administrators and not for the standard users.
or
access the form through the Powell gear: on the Job offers page, click the Powell gear, and select "add content". Then select " create an item". Under available content, select "job offers" and click "create".

"New job offer" button on the Job offers page

Create a new job offer from a Powell Gear
"Job offers" creation form
To create a new job offer, follow the creation form and fill in the required information.
1. Language: Select the language in which you want to publish the content.
2. Title: Put a title for the offer (e.g. financial analyst)
3. Offer reference: the offer reference number (7888655)
4. Skills: List skills that are required for this particular offer (e.g. Analytical and quantitative skills.
Broad-based business knowledge).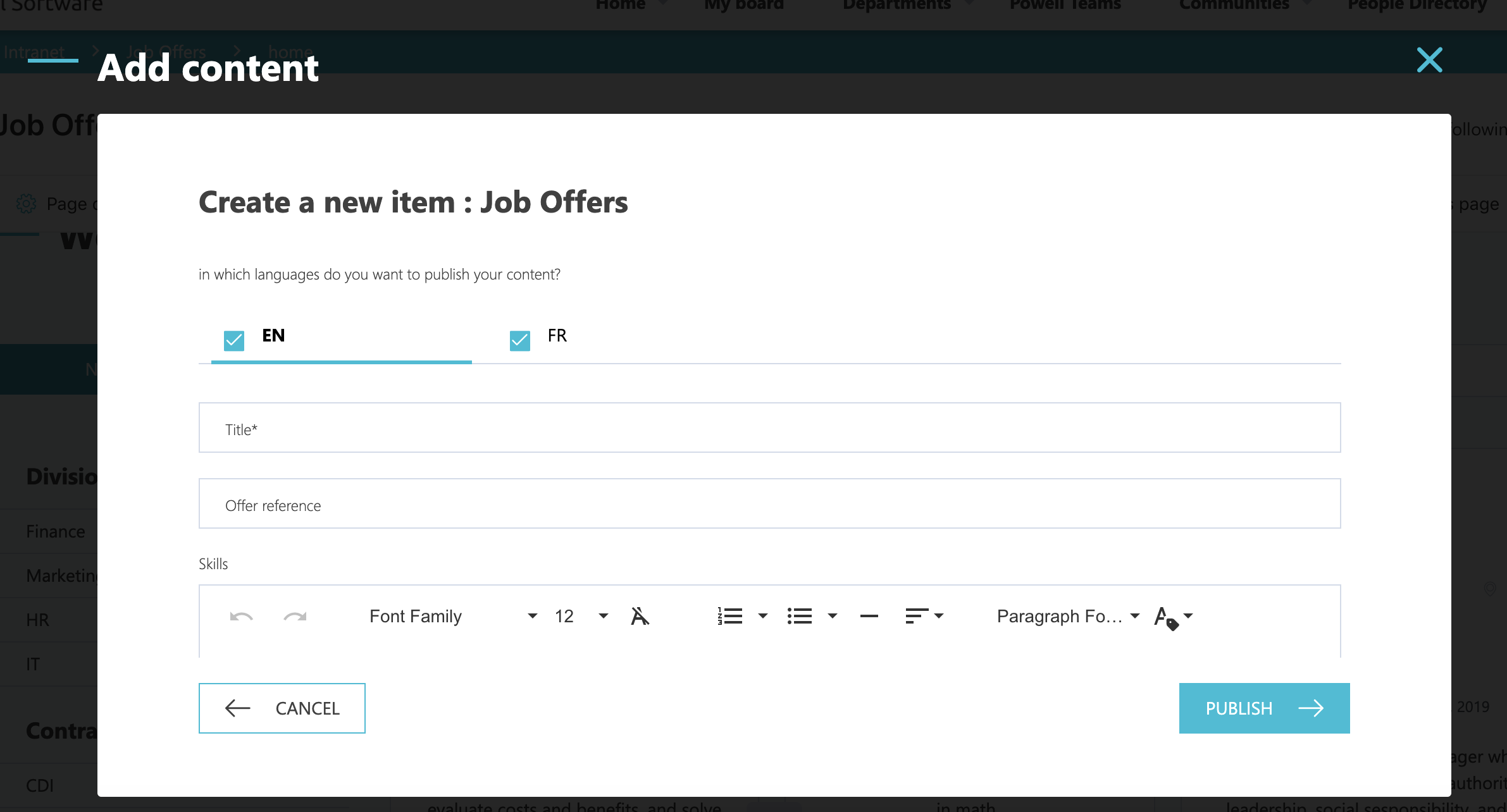 5. Contract Type: indicate the contract type, whether it is temporary or a permanent employment.
6. Profile Description: Describe a profile needed for a potential candidate (e.g. Experienced Budget analyst, able to process a variety of information, evaluate costs and benefits, and solve complex problems.)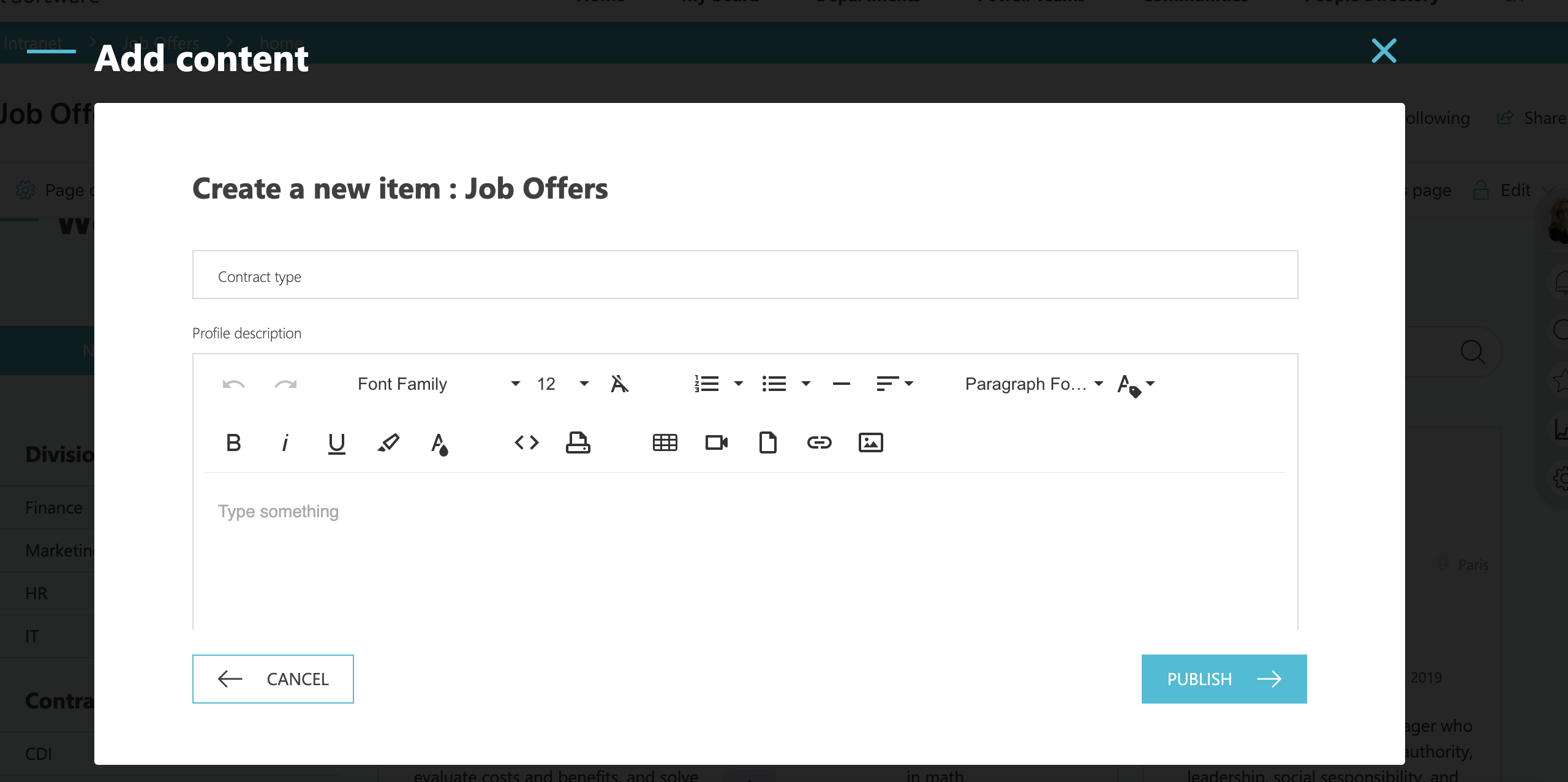 7. Division: Indicate a division (e.g. Finance)
8. Picture: Upload a picture from your device
9. Location: Indicate a location where the job takes place (e.g. Paris)
10. Job description: Indicate the responsibilities for this specific job (e.g. Establish and evaluate budget proposals to determine the optimal allocation of project funds).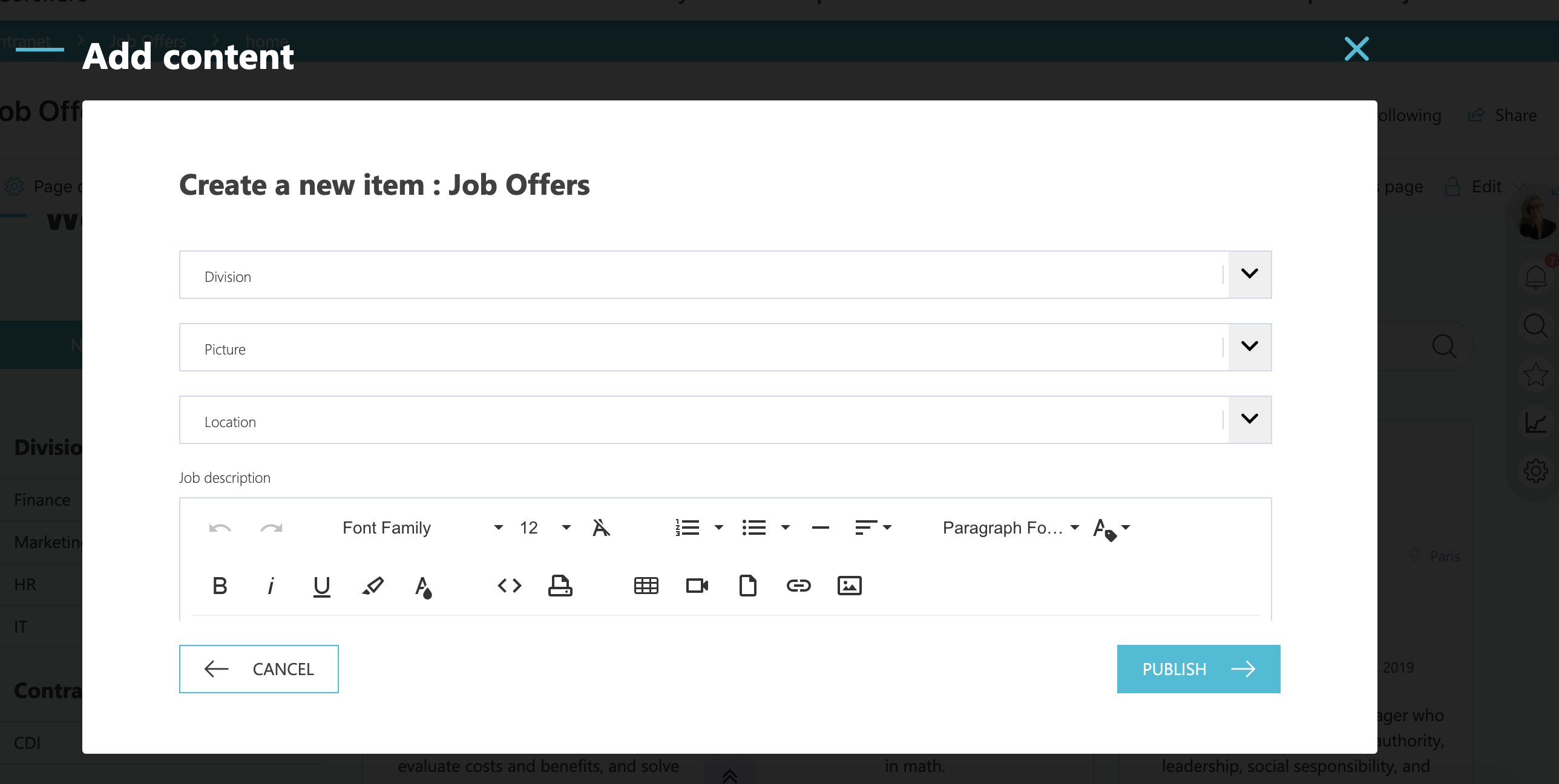 11. Contact - indicate contact information in case of interest
12. Translation Options - choose if you want to translate the content to other languages or from another language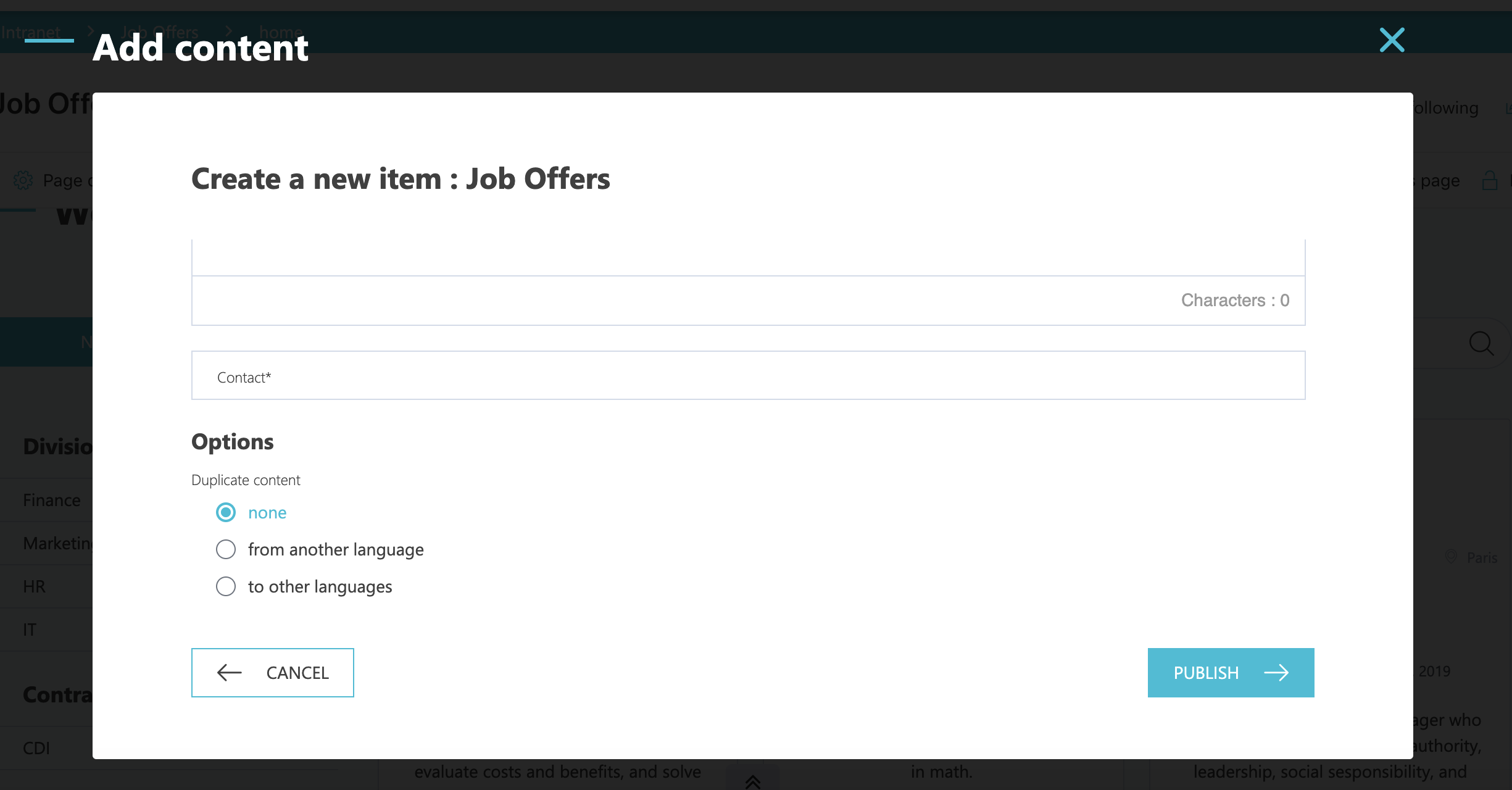 Once done indicating all the required information, click "publish".