Introduction
Twitter is an external connector web part and you can embed it directly in your portal. Embedding a company's social media platforms in the portal will help employees stay up to date with all the various communications regarding the organization.
​​The example of this web part you can find on the Powell Intranet Communication department template.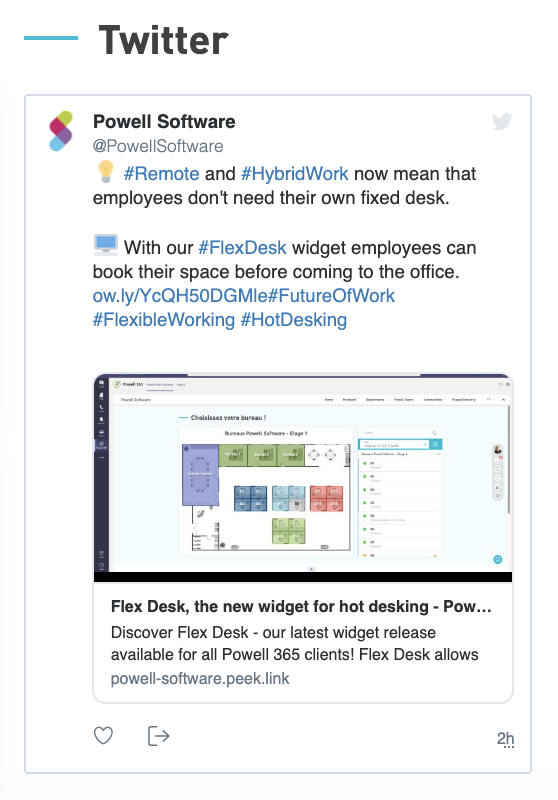 Twitter can be easily configured into your portal and display the global public feed of a user.
How to Configure the Twitter web-part
To configure the Twitter web part, you need to
Click on the plus sign to add a new web part,

Then search for Powell 365 web-parts from the list.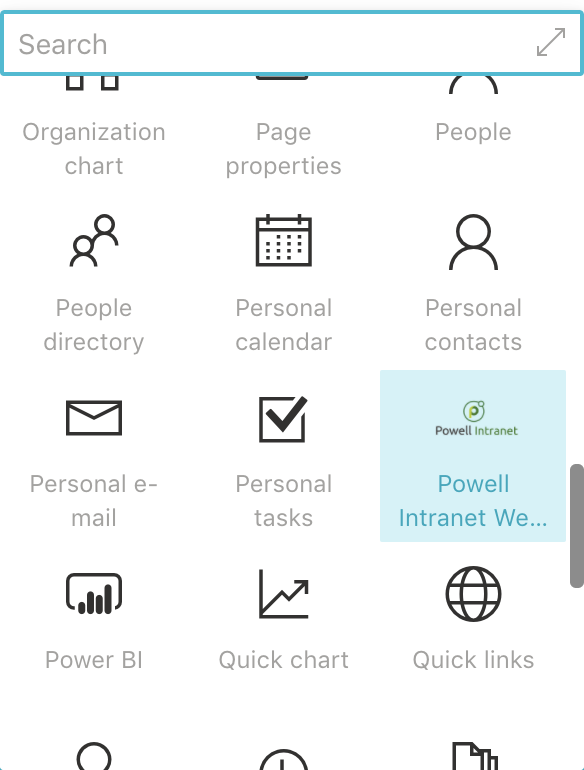 After selecting the Powell Intranet Web-parts, you'll see an empty widget. You need to edit it to select the desired web part (to do so, click on the pencil icon on your empty widget).

Edit the widget on your page

As you edit the Powell Intranet Web-parts, you will see a web-part form. (The image below).

You need to fill in the required information and search "Twitter" under widgets

Powell Intranet Web parts Form
As you select the widget in the list, it will open up a Twitter web-part editing mode where you need to configure the web-part settings.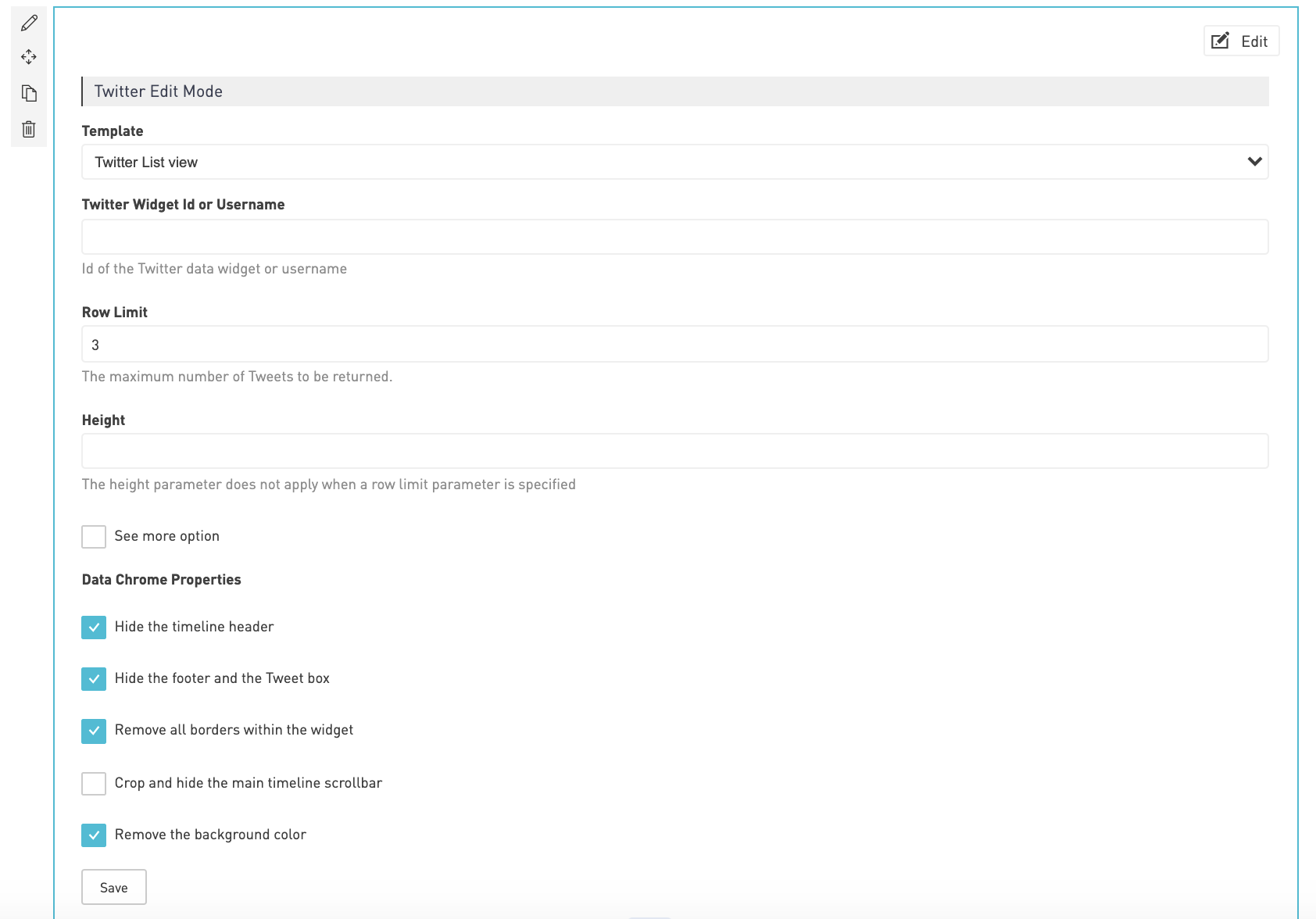 Template: choose the web-part display
Twitter Widget Id or Username: Here you need you to indicate the Twitter account you want to integrate into the widget
See more options: As you click on the see more option, you can customize the "see more" label and add a label of your choice.
Data chrome properties: Select the properties from the list
Save