Introduction
Office video is an Office 365 Connector web-part. This web-part allows promoting videos in your portal. The example of this web-part you can find on Powell Intranet Communication department template.
The communications department uses this web-part to display company-related videos to communicate various information regarding the company Intranet along with some tips for employees to better their experience in the organisation.
The videos can be viewed directly from the page.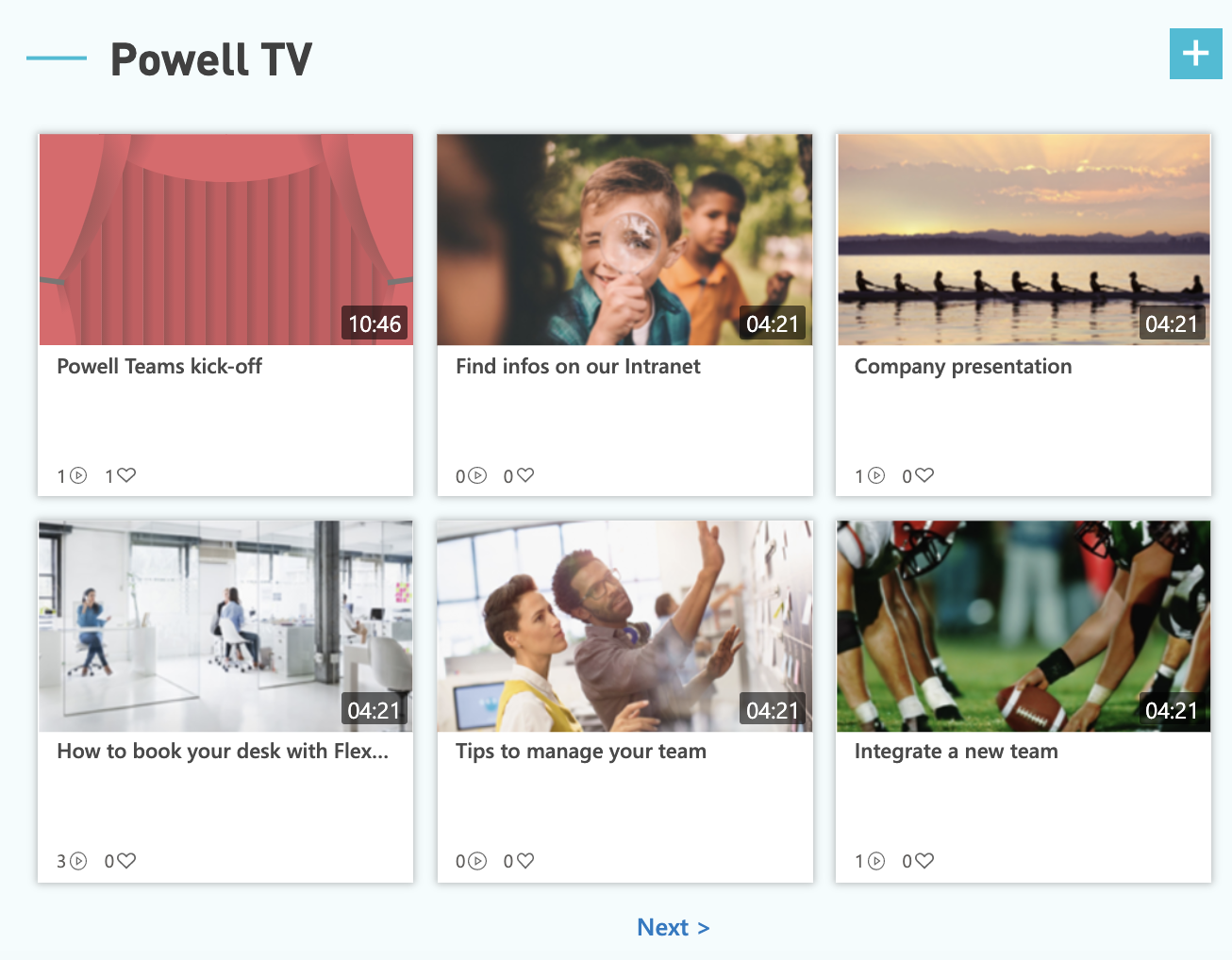 How to Configure the Office Video Web-part
To configure the Office video web-part, you need to
click on the plus sign to add a new web-part,

Then search for the Office video in the list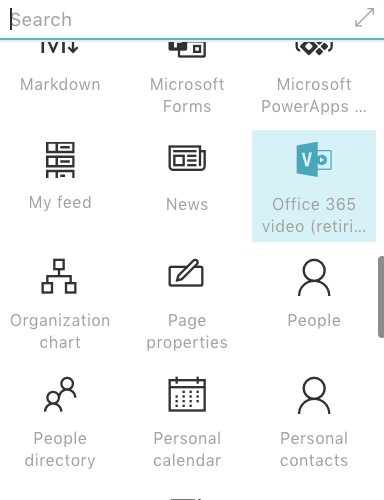 In the office video editing form, click on "add video" button.

Under video address box, indicate the link of the video. The link has to be from your organisation's Office 365 Video portal.
You can choose to display the video title and info