Introduction
Discussions is a Powell 365 web part and it can be used anywhere on the Intranet to prompt conversations and discussions between company employees. The benefit of this web part is that employees do not have to belong to a specific group or a team to engage in a conversation/discussion; everyone will be able to comment.
You can find the example of this web part on Powell Intranet Community pages.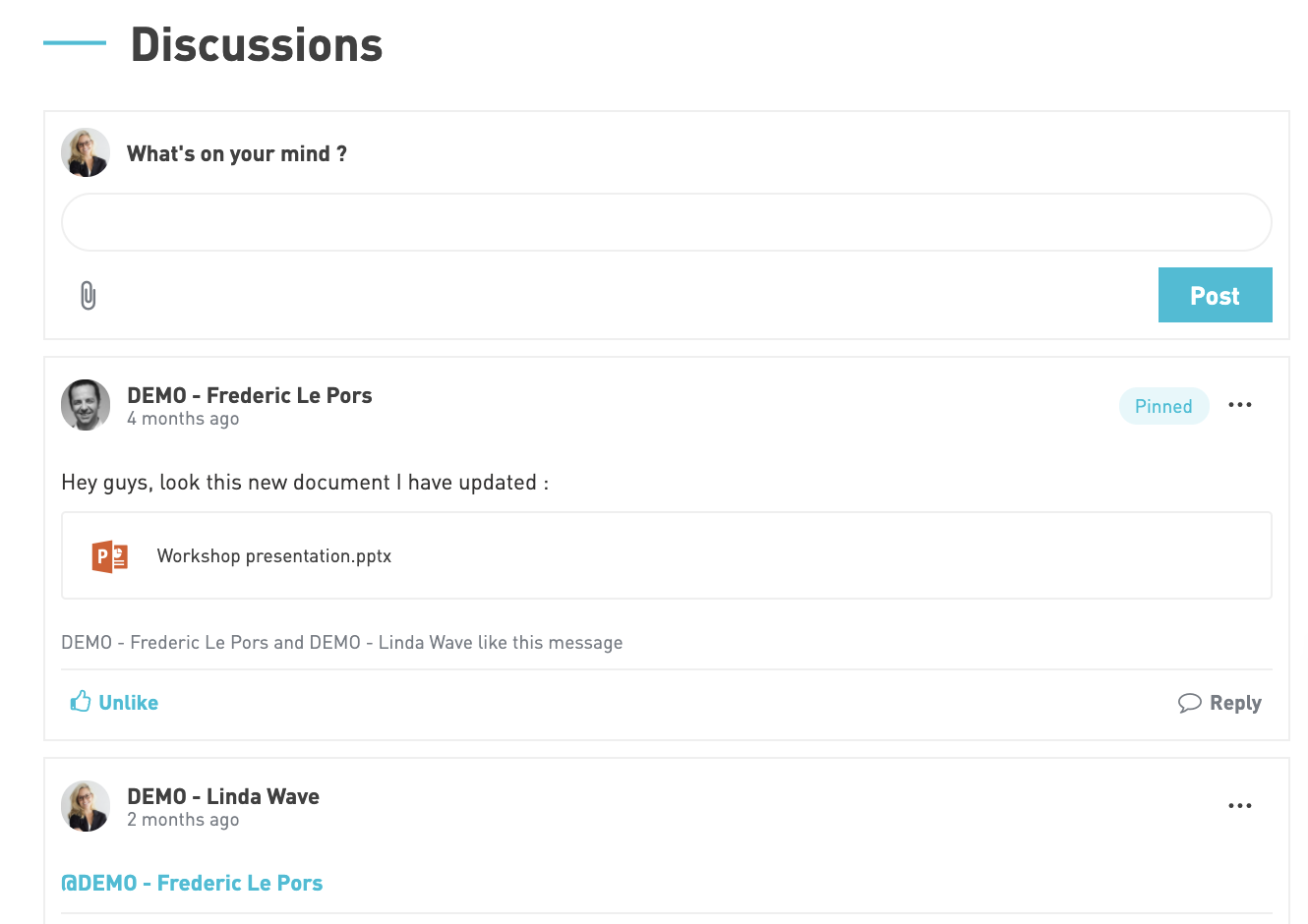 How to Configure the Discussion web-part
To configure the Discussions web part, you need to
Click on the plus sign to add a new web part,

Then search for Powell 365 web-parts from the list.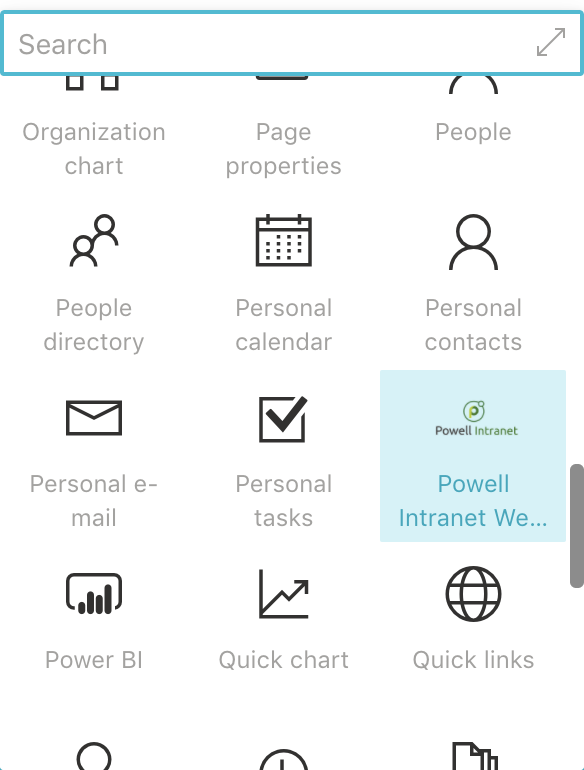 After selecting the Powell Intranet Web-parts, you'll see an empty widget. You need to edit it to select the desired web part (to do so, click on the pencil icon on your empty widget).
Edit the widget in your page
As you edit the Powell Intranet Web-parts, you will see a web-part form. (The image below).

You need to fill in the required information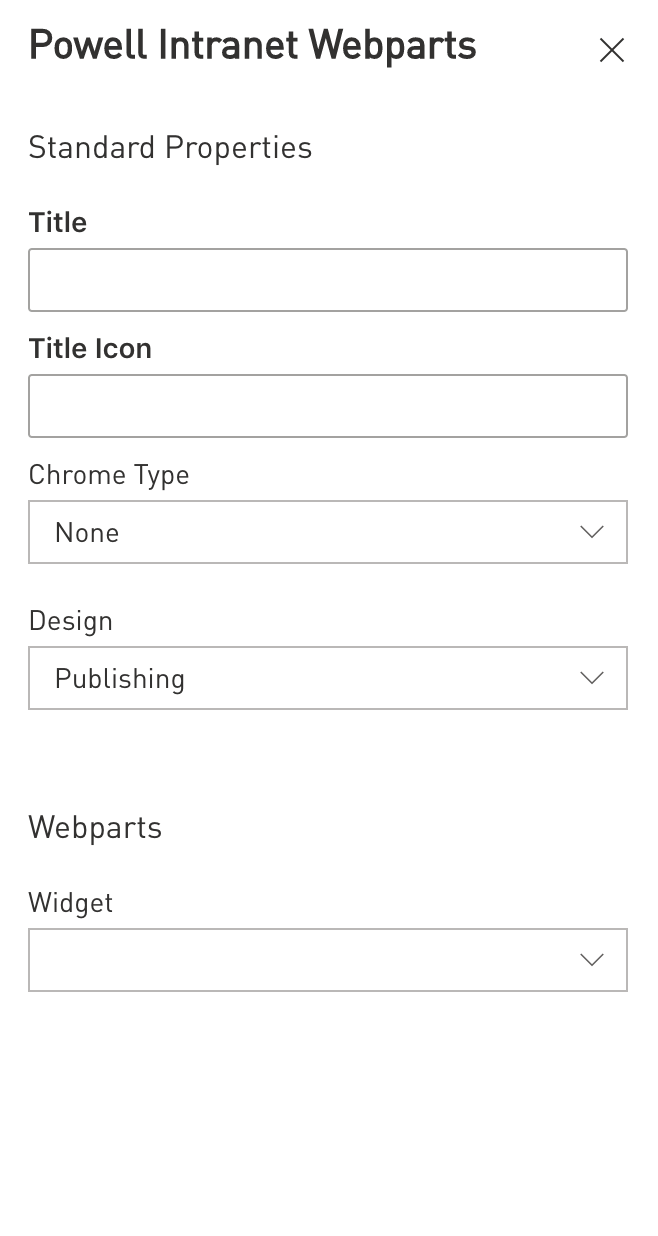 Powell Intranet Web parts Form
In the widgets section, select "discussion"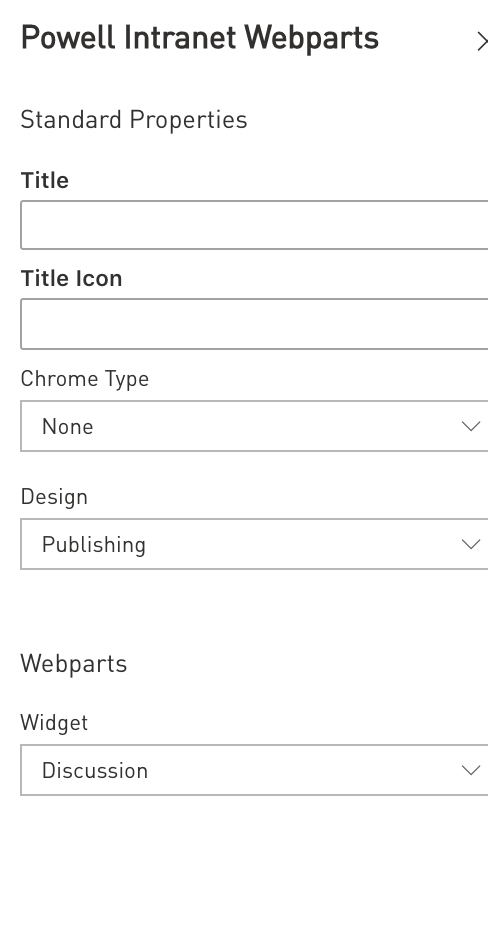 After selecting the Discussion web part, the following edit mode form will appear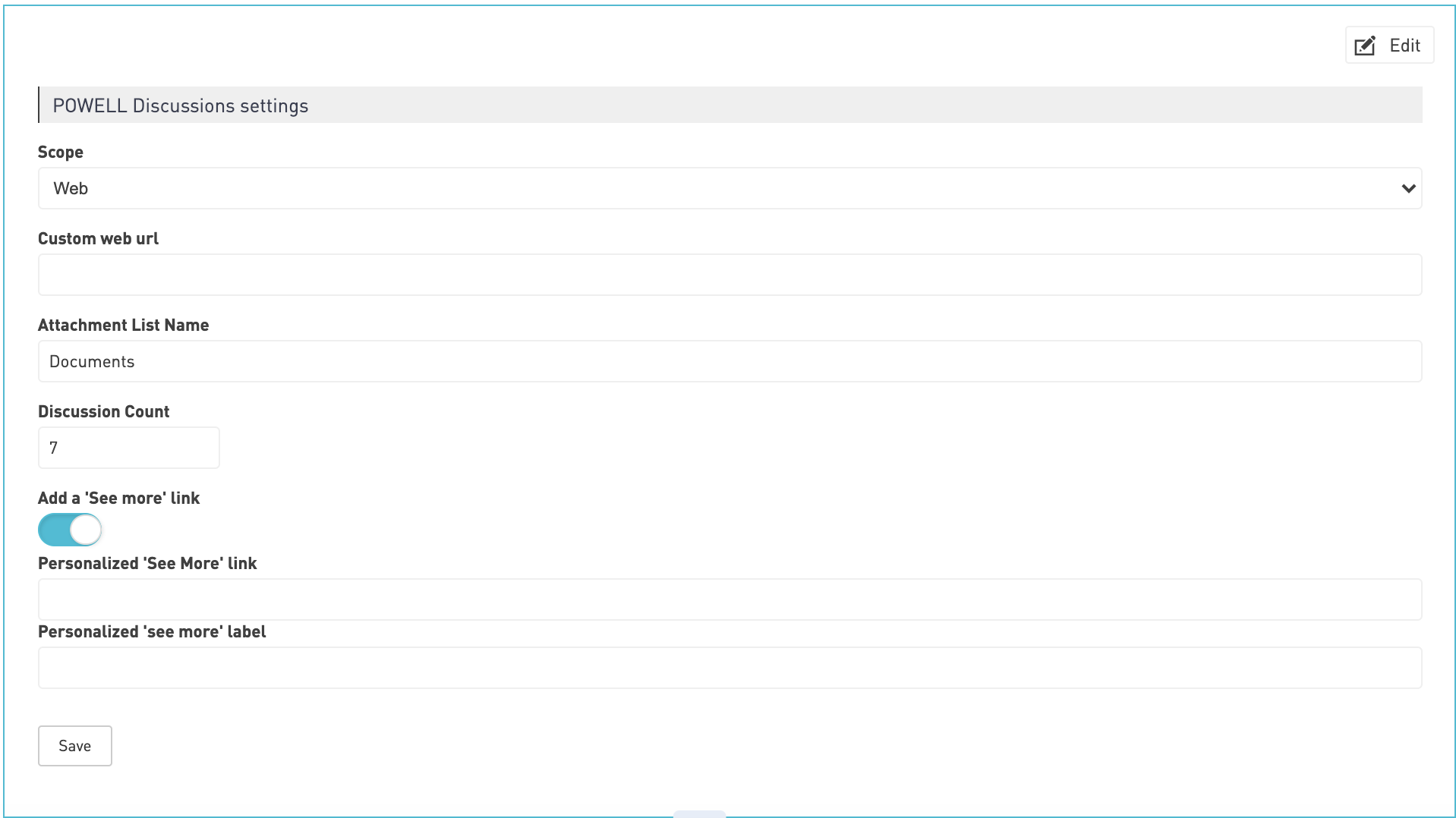 Scope: Select a Web or a page.
Page: If you select the option "page" you will be able to see this discussion only on the selected page.
Web: If you select this option, you will be able to access all other discussions in Web mode.
Custom web url:

This option is available only when the admin

s

elects

"Web

url

".

You can put a url that will display discussion from a different website. If you leave this tab blank, the discussion will be displayed on the actual page.
Attachment list name: As you post a message on a discussion you can attach a file to your post. The name that you will indicate here, will be the list name where your attachment will be located/saved.
Discussions count: Write the number of discussions you want to be displayed on the web-part
Add a "see more" link: You can choose to add a see more link that will redirect users
Personalized "see more" link: You can choose to personalize a see more link and a url that will redirect users to a specific page
Personalized "see more" label: you can personalize a see more label and choose a label of your choice
Save your changes