Create a new Welcome To
There are two ways to create a new Welcome to.
Directly from the page via the button "New welcome to +"
Via the Powell gear, in the floating menu.
Via the button "New welcome to +"
Click the button "new welcome to" to access a Welcome to creation form.
Language: select in which language you want to publish the content (you can select both EN and FR options)
Title: title would be the full name of a new employee
Photo: upload the photo of a new employee
Description: you can provide a short description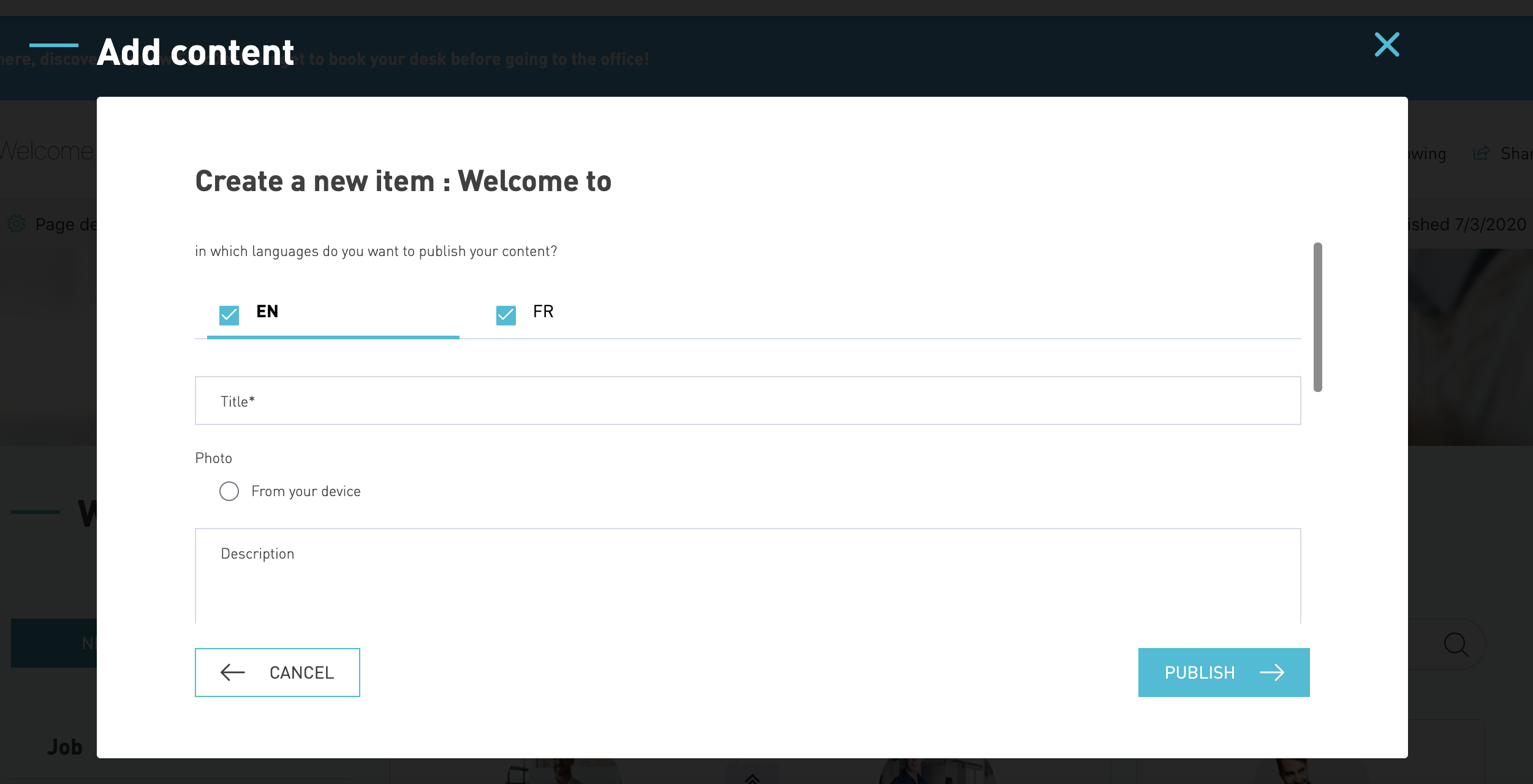 Job: write a job title of a new employee
Content: If you write an additional content about the employee and his future responsibilities, use the content text box.
Country: from the' dropdown list choose the country an employee is based in
Department: from the dropdown list choose the department an employee will be working in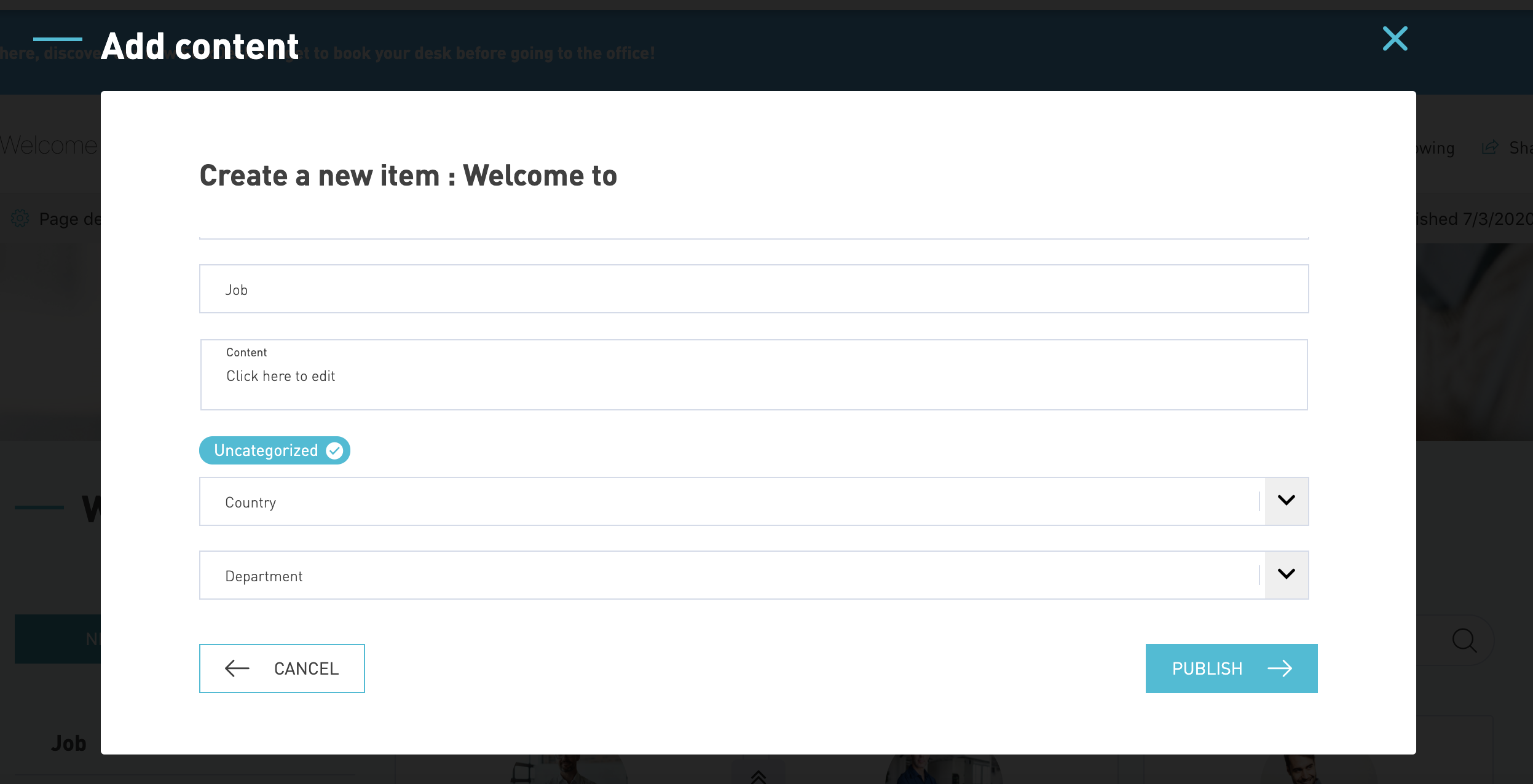 If you created your content in english , you can translate automatically all the content in french in seconds. Then click on the FR button to access the French version.
Review the information and click publish.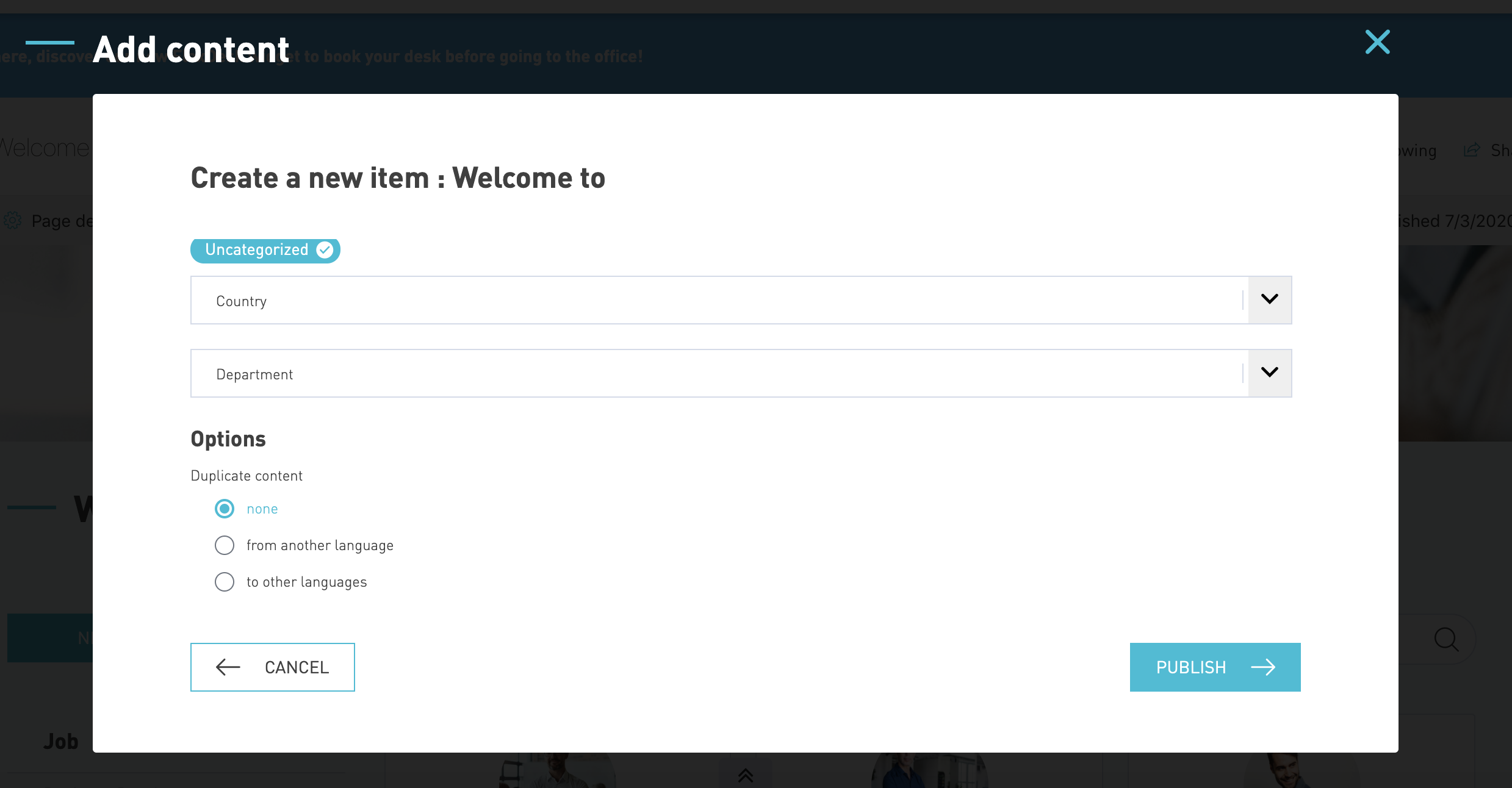 Via the Powell gear
In the floating menu, click on the Powell gear.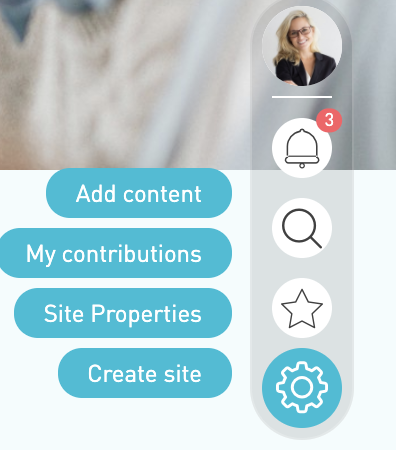 Then click on "add content" and select "create an item" .
From available content, choose "Welcome to" and click "create".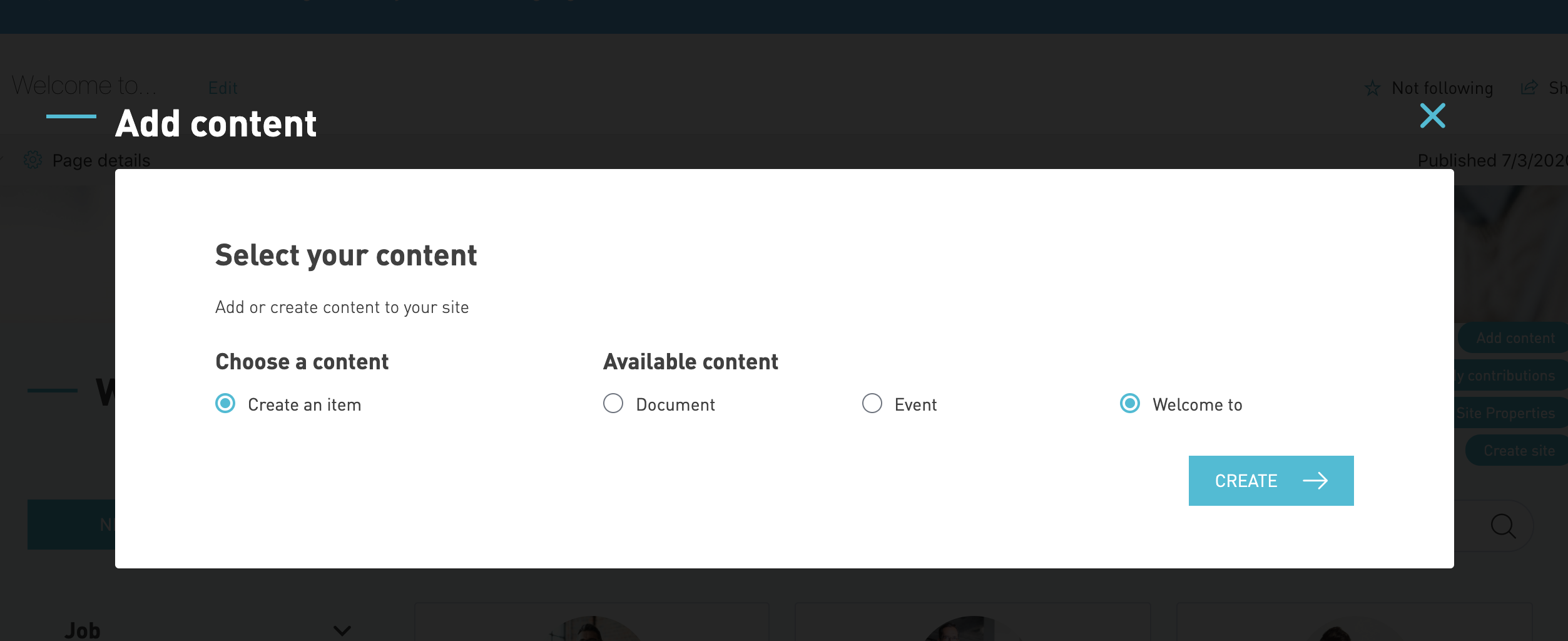 As you click create, a Welcome to creation form will appear. Fill in the information as demonstrated in the section above.