Table of contents
New to Powell Intranet? Click here for the full product overview.
Introduction
The FlexDesk Calendar web-part is a Powell 365 web-part that can be found in the Flexdesk site template.
This web part is a quick and efficient way to see who's at the office on which day.
Display all bookings done for one of your Flexdesk maps!
By day / by week or by month, have a global vision of who and how many people are present at the office.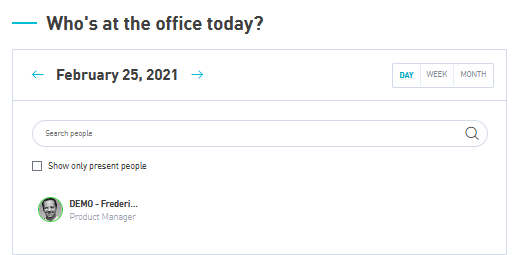 FlexDesk Calendar "view by day" web-part on the "Corporate Services - Book your desk" page

FlexDesk Calendar "view by week" web-part on the "Corporate Services - Book your desk" page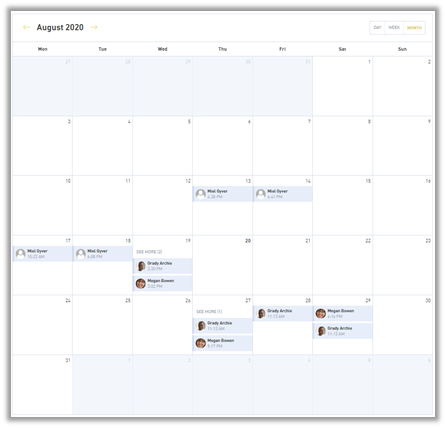 FlexDesk Calendar "view by month" web-part on the "Corporate Services - Book your desk" page
Settings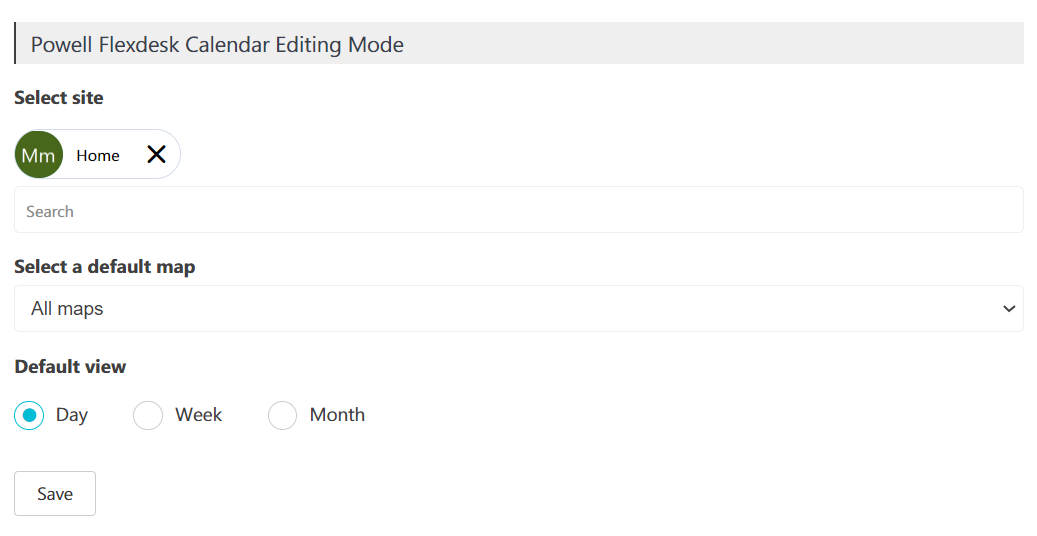 The settings of the component allow you to define :
- Where the Flexdesk lists are stored by selecting the site
- The default map will be displayed by default only to users who booked desks on this map
- The default view is displayed by default for all users (by day / by a week or by month)