How to Deploy WaterFountain Template on the Intranet
Follow a detailed guide below:
Go to your Powell Manager environment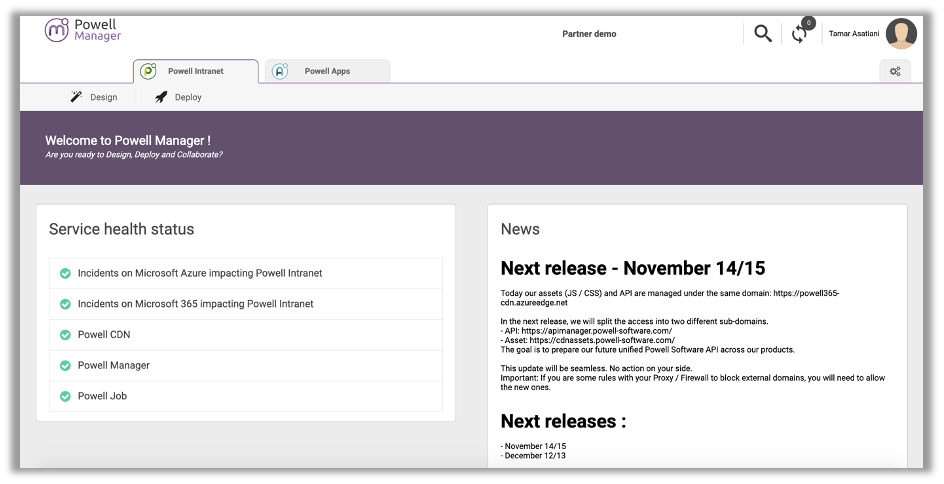 In the Powell Intranet tab click on deploy and go to "site collections".

Click the button "quick creation mode" that allows you to access the quick creation mode.

As you click the button, you will have displayed the list of all available Templates.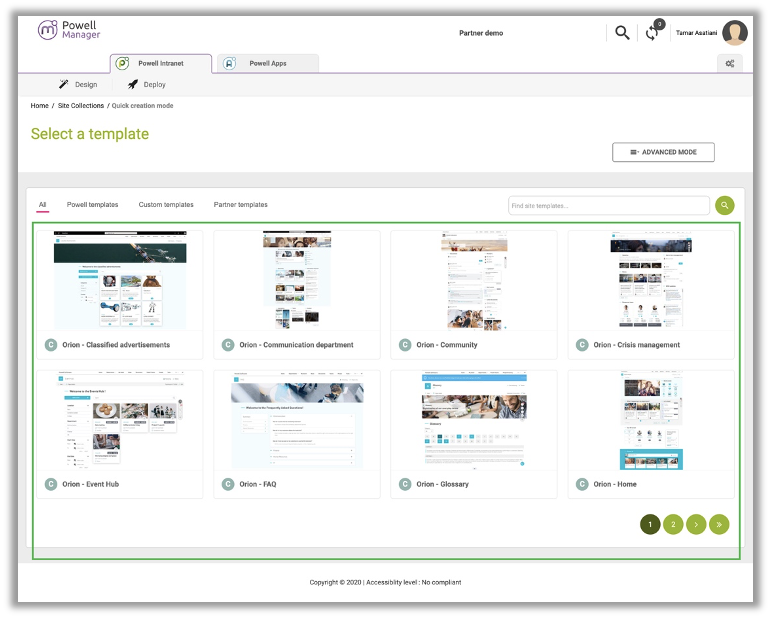 Search for "WaterFountain" in the search tab and select it
You will arrive on the first configuration page.
Fill in the required information
Site title - give a title to your site.
Site URL - as you will put a name, it will automatically generate a site URL that will appear just below the site title. You will be also able to modify the URL if you wish.
Language -

choose the language of the site.

Default Content - If you activate this option, the moment you will deploy the template on Sharepoint, the page will not be empty but rather, it will contain the default content with already defined themes, categories, and questions.
Now you can directly deploy the site collection on SharePoint, by clicking the button "Deploy on SharePoint".
*If you want to "edit the theme", please view the article "how to deploy a template on the Intranet" which will guide you through two types of deployment and theme customization.
As you click the button "deploy", it will directly create your site collection and it will directly configure by default an Orion design. Your site will be created with different lists and pages included in your site template content.
To check the site collection, just use the URL.
As soon as you click deploy, the site will be already available, but it could be empty at first. The job launched in the background will gradually build the site and add the graphic content along with list pages available in the template.