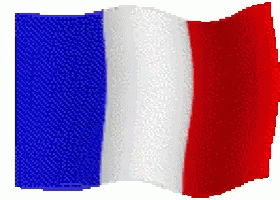 Lien vers l'article en français : Pages - Départements
Table of contents:
Introduction
In "Together," under the departments' section, in the navigation bar, there are several examples of department pages: IT, Sales, Marketing, and Finance. The department pages are entirely configurable to align with a company or specific department needs.
When you deploy the "Together" portal, you will have only a few department pages, but site owners will create new department pages depending on the company's needs.
Let's have a look at an example of a department page.
Department Page
The page that you can see on the image below is an example of a department page you will have in "Together." The department pages are already configured with several web parts. "Together" contributors will need to create content on each page.
On the department page of "Together," employees will have access to necessary content/ documentation depending on the department.
What you will find on department pages
On department pages, you will find several sections:
"Welcome to the department": a small section that displays information on the department itself - a small description of a department and its space. For example, if it is a communications department, the comms can publish a welcoming message, introducing the main goals and objectives of the team.
Do you want to know how to add a welcoming text? Click here.
"Contacts": Here, contributors can add people who will represent this specific department and who should be contacted in case of need. Contacts can be added directly from the page.
Click here to see how.
"Quick access": Here, you can see the list of applications that help increase employees' productivity daily. For example, if it is a finance department, contributors can add quick links to annual reports - a crucial document for employees in the finance department. By providing these quick links/applications, a company can improve the professional skills of its employees and facilitate their overall experience in the organization.
Check the article "how to create quick access" if you want to know how to create these quick links.
"Recent News": WIth this web part, contributors can display the recent news circulating in the department. It will ensure that everyone in the department is up to date on important news and events.
Click here to see how to add new news articles.
"Recent Documents": With this web part, contributors can display the most recent documents shared within the department.
Click here to see how to add new documents to this web part.