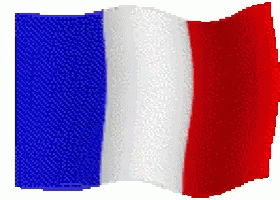 Lien vers l'article en français : Pages - Partager sur les réseaux sociaux
Introduction
In "Together" you can find the "Share on Social Media" page under the section "My Company".
The "Share on Social Media" page empowers your organization with a dedicated and ready-to-run template for your employee advocacy program. It helps to drive effective communication and content awareness through a centralized hub.
Employees are the company's most valuable resources and also its best advocates. Through this page, a marketing team can incentivize employees to promote the company by sharing content externally via social platforms, and as a result, increase the company's organic social presence.
It will keep your employees better informed, aligned, and engaged in the hybrid workplace with easy and simple content access, shareability, and interactions.
What will you find on the page?
News and articles
Employees will be able to get fast access to relevant content with preselected information pushed by the marketing team. To access the full news article click the button "Read more".
The "Top content" section displays the most popular content to the community. It will help employees always stay up-to-date as key content is shortlisted to save them time.
Powell sharing capabilities
The news sections display Powell sharing capabilities. Indeed, under each news, you can see three icons that will allow employees to share news externally to their social media platforms.
So employees can share content to their personal Facebook, Twitter, and LinkedIn accounts, just by clicking the buttons.
You are also able to access these share buttons for articles in the "Top content" section:
Suggest content
With the "Share on Social Media" page, company employees can easily and quickly become company ambassadors. Each employee will be able to suggest any type of content (word, article, link…) and be part of the experience.
Through the buttons on the page, employees will be able to:
Suggest a Link
Suggest a Document
If you click "Suggest a link", you will be able to suggest an article through a dedicated link. You can put a title and a short description of that article. When you're done, click "Publish".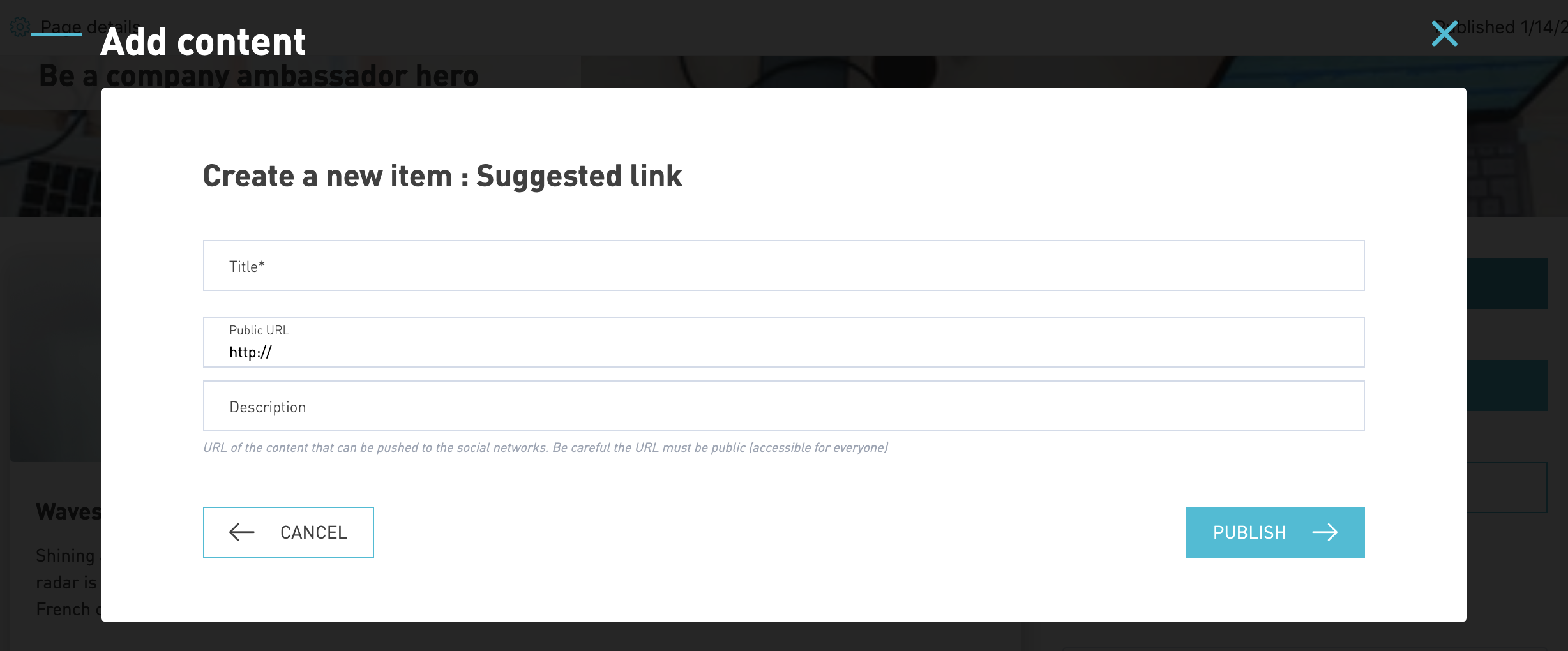 Click "Suggest a document" and you will be able to upload a file from your desktop. Finally, click "Publish".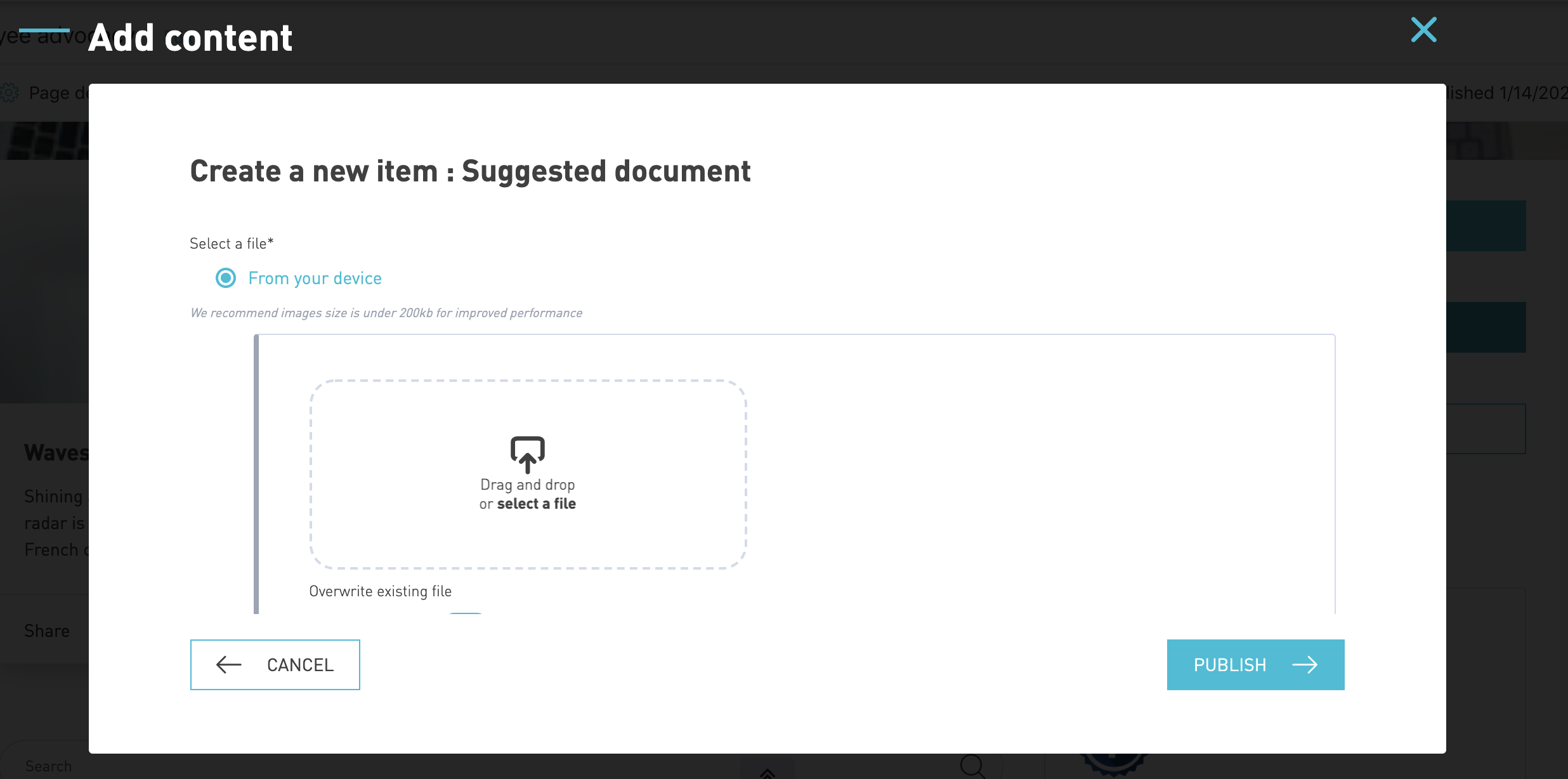 Curate Suggested content
The button "Curate suggested content", will open up a page and display the list of all suggested content to the Template owners (for ex: the marketing team who is responsible for reviewing and validating content).
The first column will list suggested documents - the ones written by employees themselves. The second column will list suggested links - shared by employees.
However, for standard users, it will only be possible to view the content they have suggested/submitted.