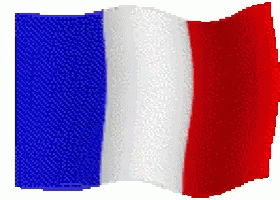 Lien vers l'article en français :Pages - Offres d'emploi
Table of contents:
Introduction
On the "Job offers" page, company employees will be able to access the list of all job offers published on the portal.
Posting job offers internally gives the company employees chance to develop their career opportunities, grow their skills, and experience. At the same time, internal job offers can help the company retain top talent.
Each job offer displays the job title, contract type, publishing date, location, department, and job description.
As an end-user, what can you do on the page?
If users are interested in a particular offer, they can access more detailed information on each offer through the button "read more" and even apply to the offer directly from the page. Clicking on "Apply for this offer" will redirect you to the mail app to send your application.
As a contributor, what can you do on the page?
Contributors can create a new job offer or edit an existing one via the two buttons on the home page: "New job offer", and "Manage job offers".
Create a new job offer
Creating internal Job offers lets a company create new opportunities for its employees and strengthens employee engagement. "Together" lets you create and publish internal job offers in several minutes through a 'job offer" form.
To create a job offer, you need to click the button "new job offer" and then follow the creation form and fill in the required information:
1. Title: Put a title for the offer (e.g. financial analyst)
2. Job picture: Upload a picture from your device
3. Contract Type: indicate the contract type, whether it is temporary or permanent employment.
4. Job Offer reference: the offer reference number (7888655)
5. Department: Indicate a department (e.g. Finance)
6. Location: Indicate a location where the job takes place (e.g. Paris)
7. Job description: Indicate the responsibilities for this specific job (e.g. Establish and evaluate budget proposals to determine the optimal allocation of project funds).
8. Profile Description: Describe a profile needed for a potential candidate (e.g. Experienced Budget analyst, able to process a variety of information, evaluate costs and benefits, and solve complex problems.)
9. Required skills: List skills that are required for this particular offer (e.g. Analytical and quantitative skills.
Broad-based business knowledge).
10. Contact email : indicate contact information email in case of interest.
Finally, click "Publish".
Edit an existing job offer
Contributors can also edit or delete existing job offers. To do so, click the button "edit job offers". You will be redirected to a page with a list of all job offers.
Choose the one you want to edit and click the three-dot button on the right.
To delete the offer you will click "delete".
If you just want to make changes click "edit".
As you click edit, the original job offers form will appear with initial information. You will be able to make your modifications here. Do not forget to publish the changes made when you will have finished.