Introduction
When you deploy the portal, the pages on the portal will come empty, so you will have to build the content by yourself. Creating content is very easy on the "Together" portal.
Each page will be already pre-configured with several web parts, by default. We have made it easier to contribute on "Together" pages by providing pages with add and edit content buttons.
Creating "Quick access"
You will encounter the web part "quick access" on the portal's home, onboarding, and department pages. This web part allows employees to quickly access necessary pages, tools, and applications that will simplify their day-to-day work.
To add content, click the button "see more".

To create a "quick access", click the button "new quick access". It will give you access to the creation form.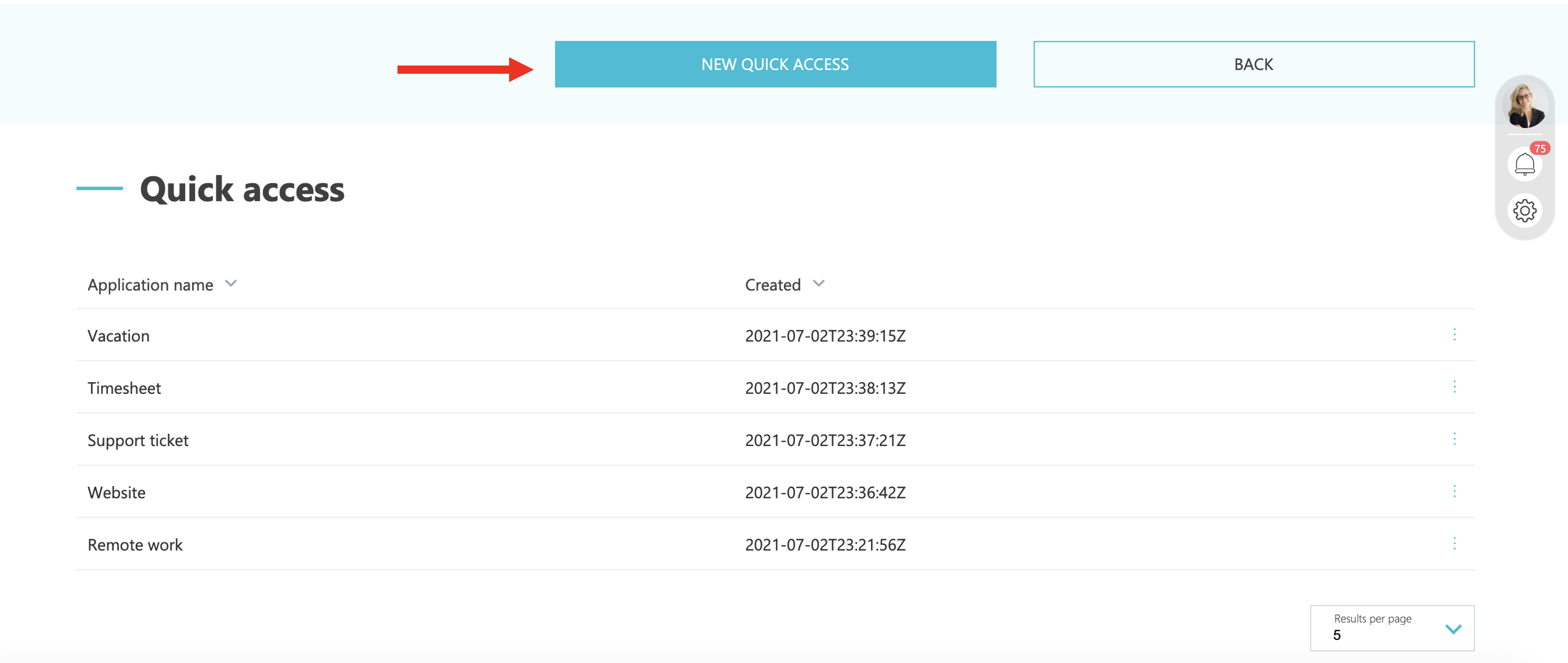 Fill in the required information:
- Add an image: you can upload an icon/logo for your quick access, from your desktop or choose a file from Sharepoint
- Title: give a title to your item (whether it will be a page, an application, or any other tool).
- Link: copy-paste the URL to a Site/webpage/application where you want to redirect your users.
- Description: Give a description of your "quick access".
- Click publish

As you do that, your "quick access" will be created. It will appear on the web part as well as on the list of all quick access links.
Modify/delete "quick access"
Each "quick access" link has a corresponding three-dots icon on the right end side of the page. As you click on it, the "edit" and "delete" buttons will appear.
Click "delete" to delete an unwanted link?
Click "edit" to modify the information about the link and then click publish.

On the same page, you can also define how many links or "quick accesses" you want to appear on the web part.