Prerequisites and installation
First of all you need to download the VIVA card SPFX from Powell Manager : https://manager.powell-software.com/intranet by clicking on "Package" in the "Viva Card" section :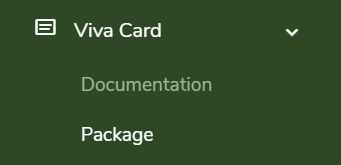 Then upload the file in the app catalog of your tenant to deploy the App :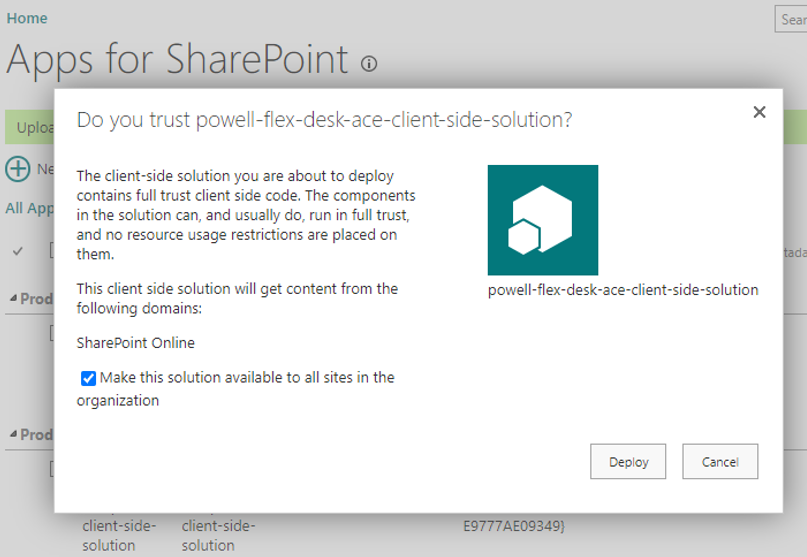 Go to the Sharepoint home site of your tenant (Make sure you have configured this site in the admin center of your tenant (see: https://docs.microsoft.com/en-us/sharepoint/home-site-admin-center)) and "set up the Viva connections (preview)" by clicking on the setting gear at the top of the page and create a Dashboard if you didn't do it before or access to it.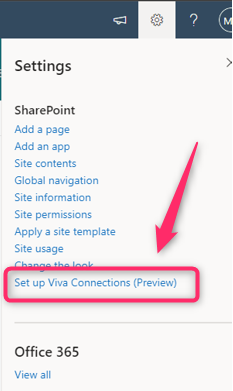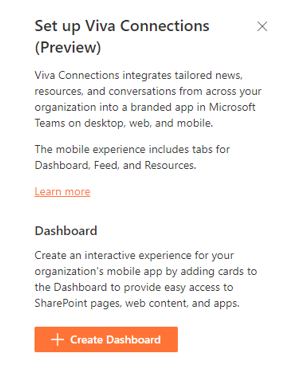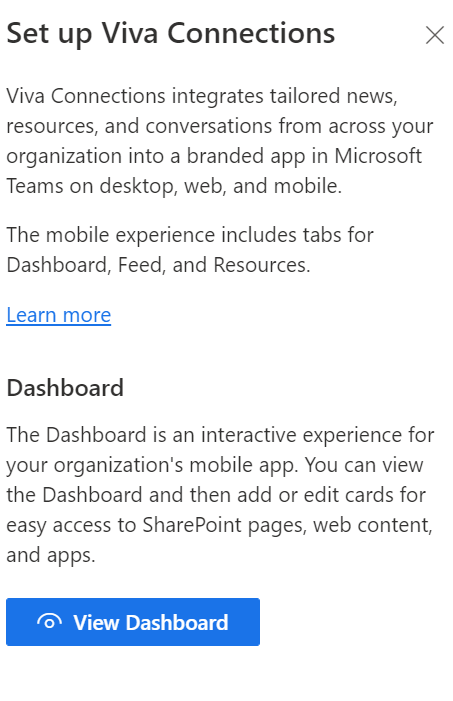 On the Dashboard page, click on the "Add a card" button to open the complete catalog of VIVA cards :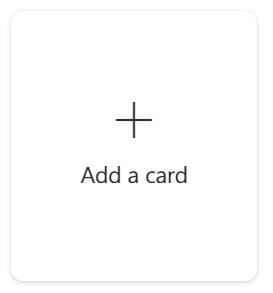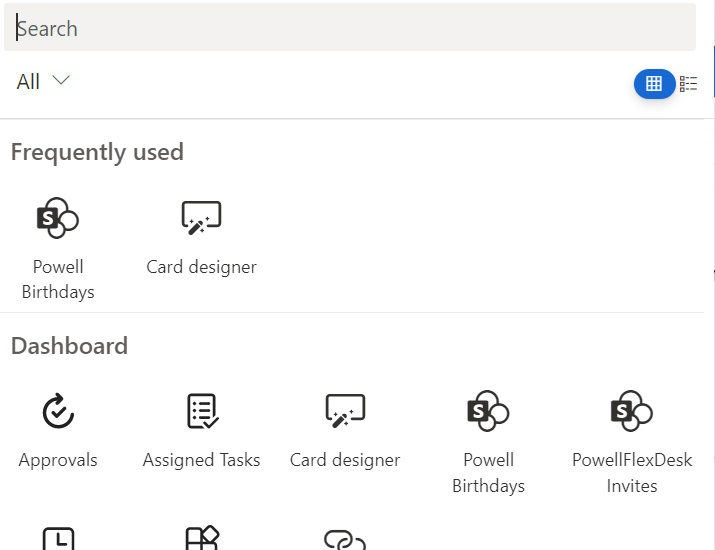 Clicking on the card you want to add will automatically insert it in the page :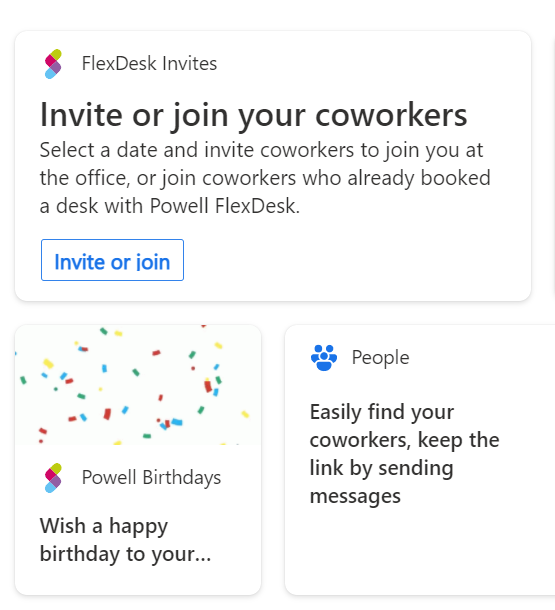 Discover the Powell VIVA Cards Catalog
Powell Flexdesk Invites
Quickly invite or join a coworker at the office. See the complete documentation here.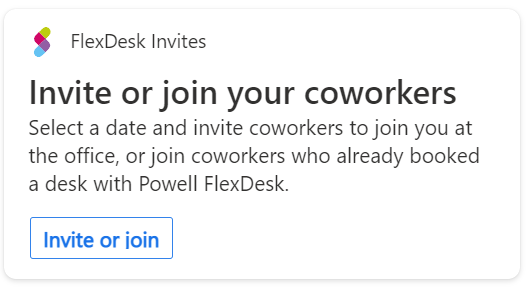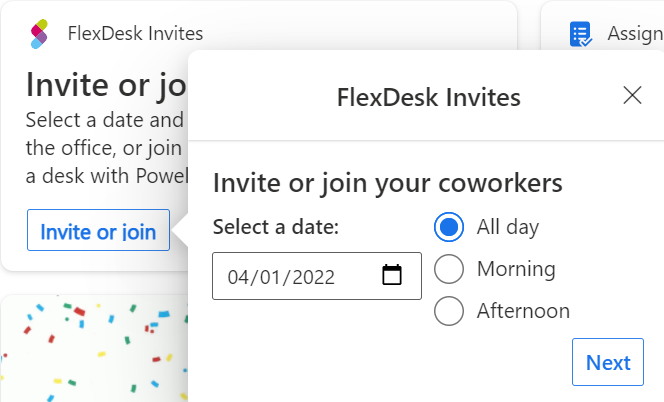 Powell Birthday
Follow and wish happy birthday to your coworker. See the complete documentation here.