Table of contents
Introduction
The Flexdesk Adaptive card allows your users to quickly book a desk for a day.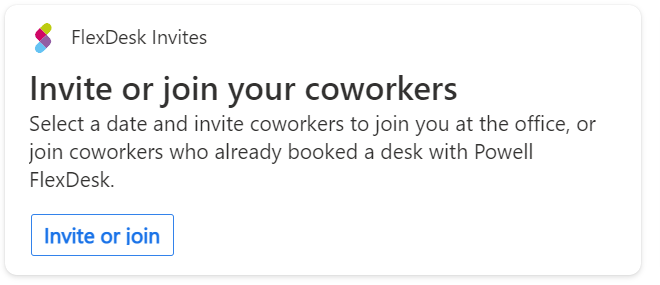 They first need to choose a day and a period: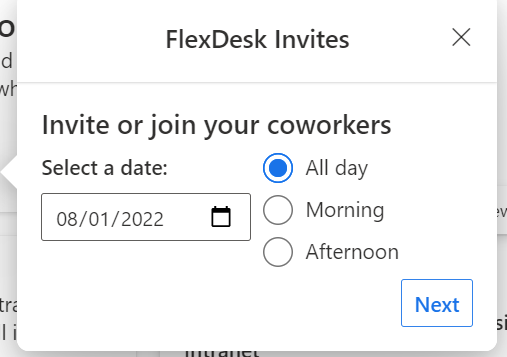 After that they will see the list of their coworkers: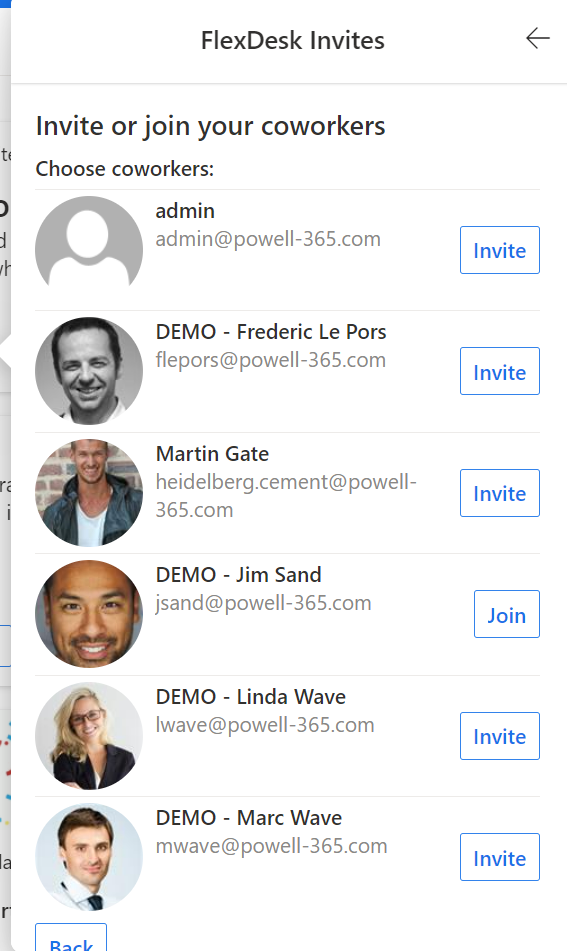 You have two options depending on if the cowrokers already booked a desk or not:
[Invite] : The coworker doesn't booked a desk yet for the same period. Clicking on "Invite" will send him a message (team card or email) to invite him to book a desk for the selected period.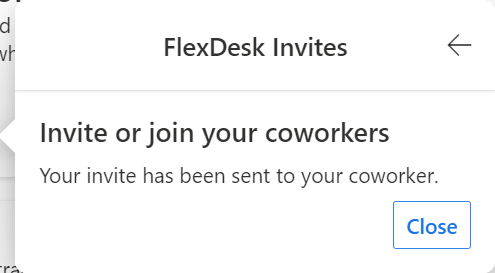 [Join] : The coworker already booked a desk for the same period. Clicking on "Join" will automitically book the closest desk near him. The user and the joined coworker will receive an email or team card with the confirmation of booking.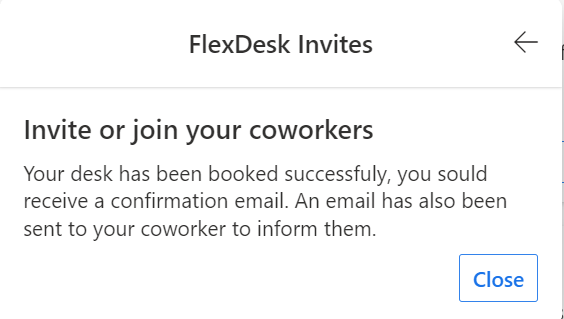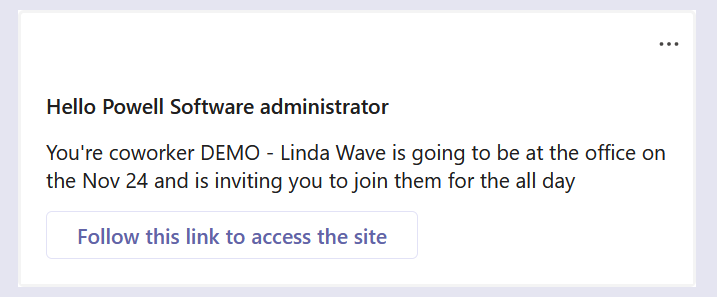 Configuration
As a Contributor you can access to the configuration of the component. That's mean you can choose some options :
Card size (standard option for Adpative card) : Large or medium
Flexdesk site url : The site adress where your Flexdesk has been deployed
Number of users to display : The number of user you want to display in the second step of the card
Api environment : Testing or Production. That define if you want to use our testing or production API. We advise you to use the Production one to be on a stable environment.
Notification type : By mail or By card in Team chat, this option define in which form the notifications in the third step of the card are sent
Audience targeting (standard option for Adaptive card) : you can choose group(s) that will be able to see the component in their Dashboard. Please note that it's limited to 50 groups.