Table of contents
Introduction
The Kudos adaptive card allows your users to send kudos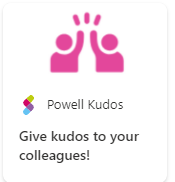 Note: Kudos are defined in the Gamification center template by an administrator of the space. the Gamification center is required to use this card.
When the user opens the card he sees the list of kudos that is can send to his coworkers.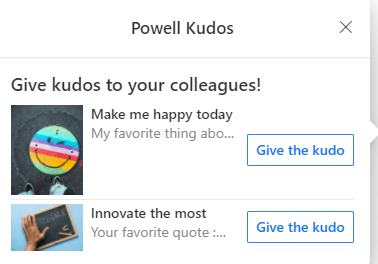 By clicking on the button "Give the kudo" he see the complete description of the kudo and a text field let him the opportunity to search a user and dedicate him the kudo :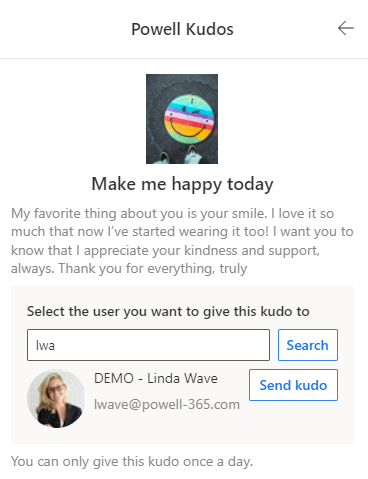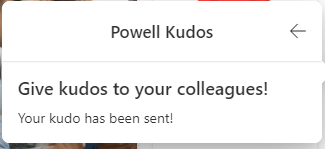 Configuration
As a Contributor you can access to the configuration of the component. That's mean you can choose some options :
Card size (standard option for Adpative card)

: Large or medium

Gamification site url

: The absolute url of your gamification portal (where all needed lists are installed)

Api environment

: Testing or Production. That define if you want to use our testing or production API. We advise you to use the Production one to be on a stable environment.

Audience targeting (standard option for Adaptive card)

: you can choose group(s) that will be able to see the component in their Dashboard. Please note that it's limited to 50 groups.