Table of contents
New to Powell Intranet? Click here for the full product overview.
Introduction
in some Ready-to-Use Intranet templates, you can manage a news list to share the activity and announcements on your site.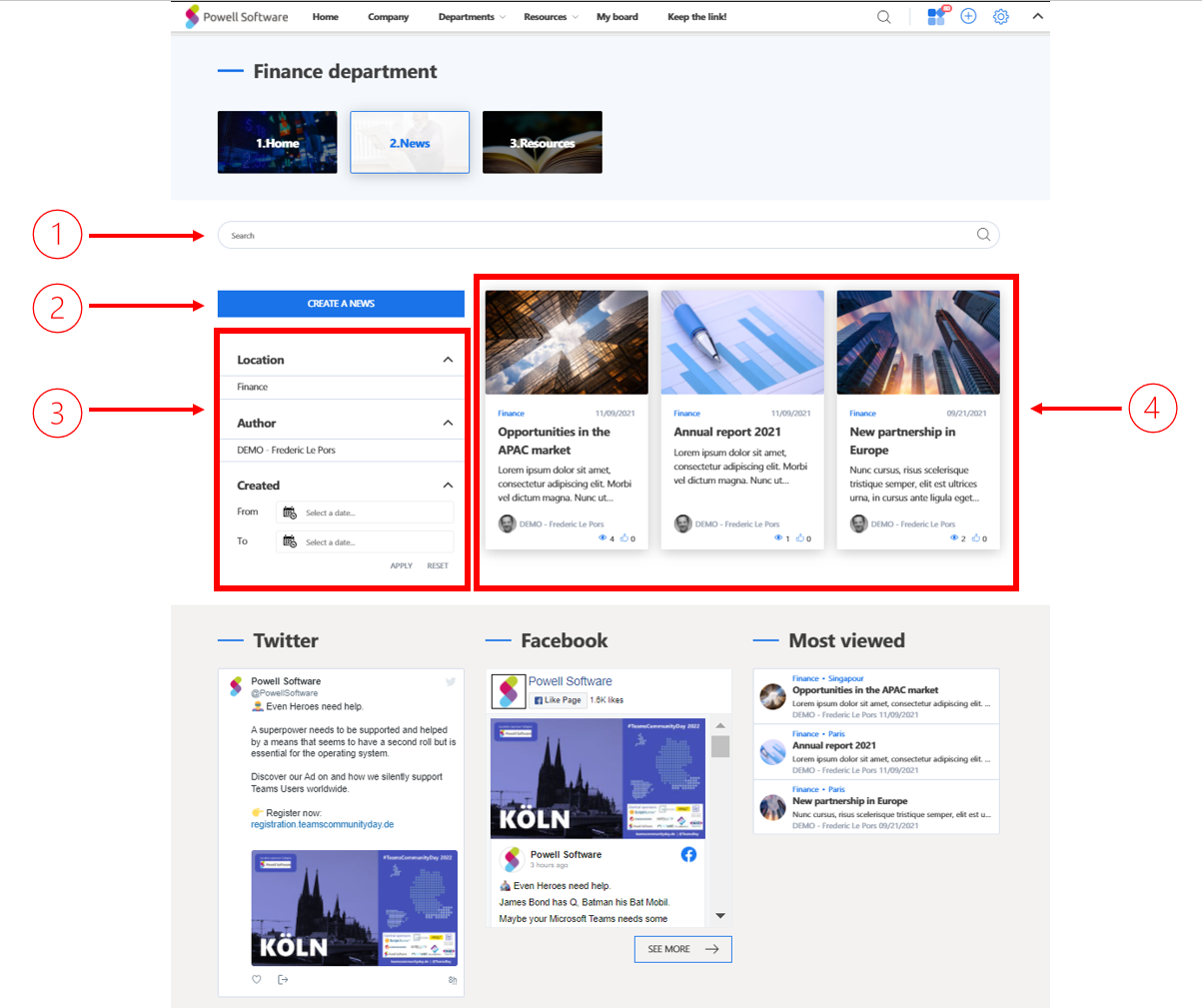 the news page includes
A search box to search specific content in the list of news
The "create news" button for people with the role "site members" or "site owners"
A set of refiners to filter the news list based on location/author/creation date
The news list is available in the site. The list isordered by creation date DESC
the bottom of the page also includes additional widgets to display
Settings
To manage the news as a contributor, you need to be part of the SharePoint Site Owner group or Member group. As a contributor, you will get access to:
the create news button on the news page
the capacity to edit or delete a document with the "3 dots" menu in the detail of the news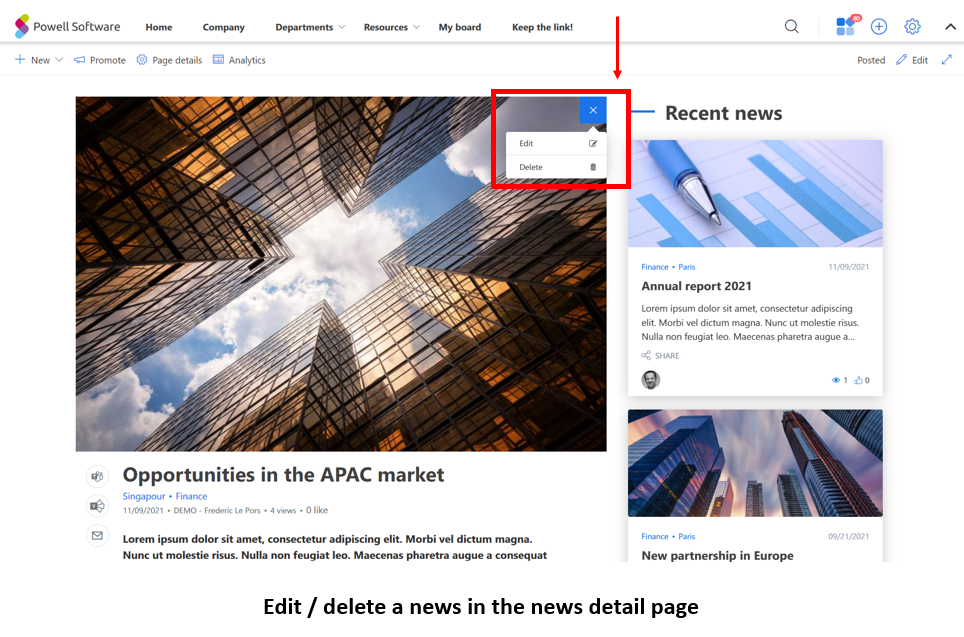 A news article is composed of
A Title
A banner image to illustrate your content in miniatures and the news detail
The description, to show your content in miniatures and used as an introduction in the news detail
The news content, a free text zone to enter your news content
The tag department
The tag location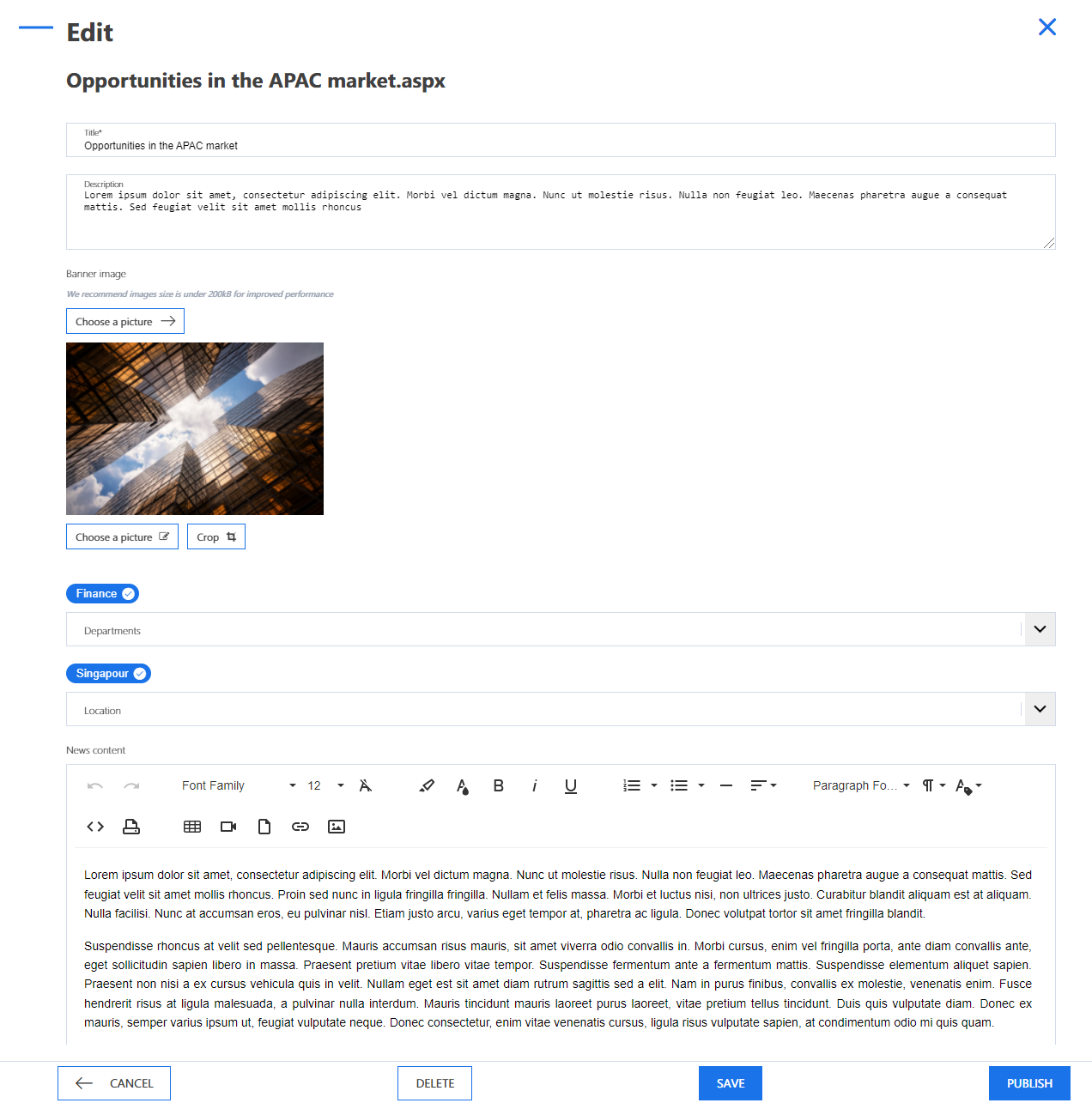 Notes
For the banner image, we recommend using images adapted for the web (<300Ko) for exemplary performance in any situation.
Try to be concise for the news title to ensure an excellent display in any situation (card display, search results,....)
Tags are an easy way to find and categorize the content, do not neglect them.