Powell Teams Administrator Dashboard
Powell Teams will now offer a brand-new dashboard for IT administrators.
IT admins can now have a much simpler, appealing, and readable dashboard that will inform and provide a more assisted and guided experience with Microsoft Teams governance.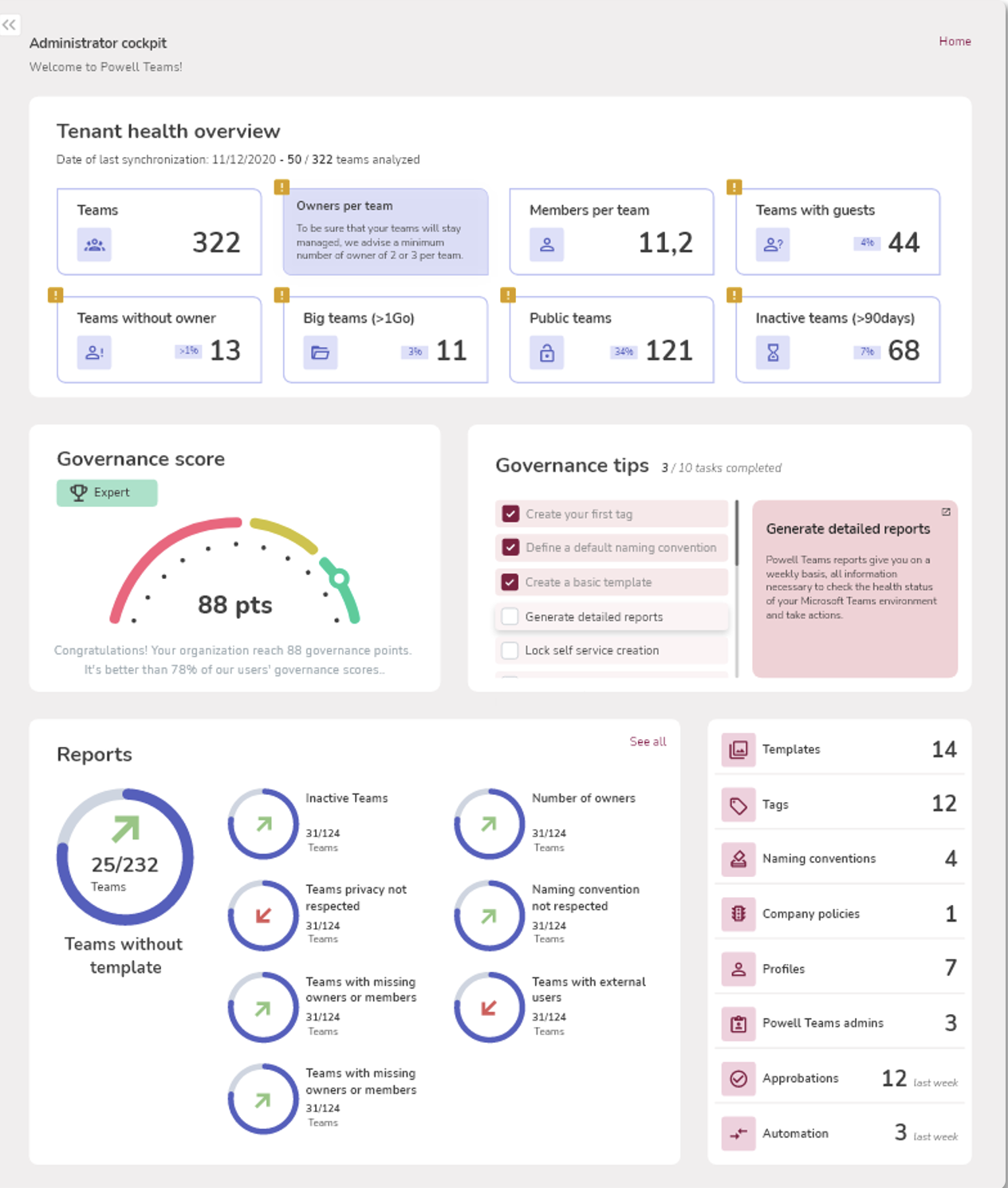 The admin dashboard will be delivered in two steps in March:
By the end of next week, you will benefit from a "tenant health overview" with current access to reports in the first release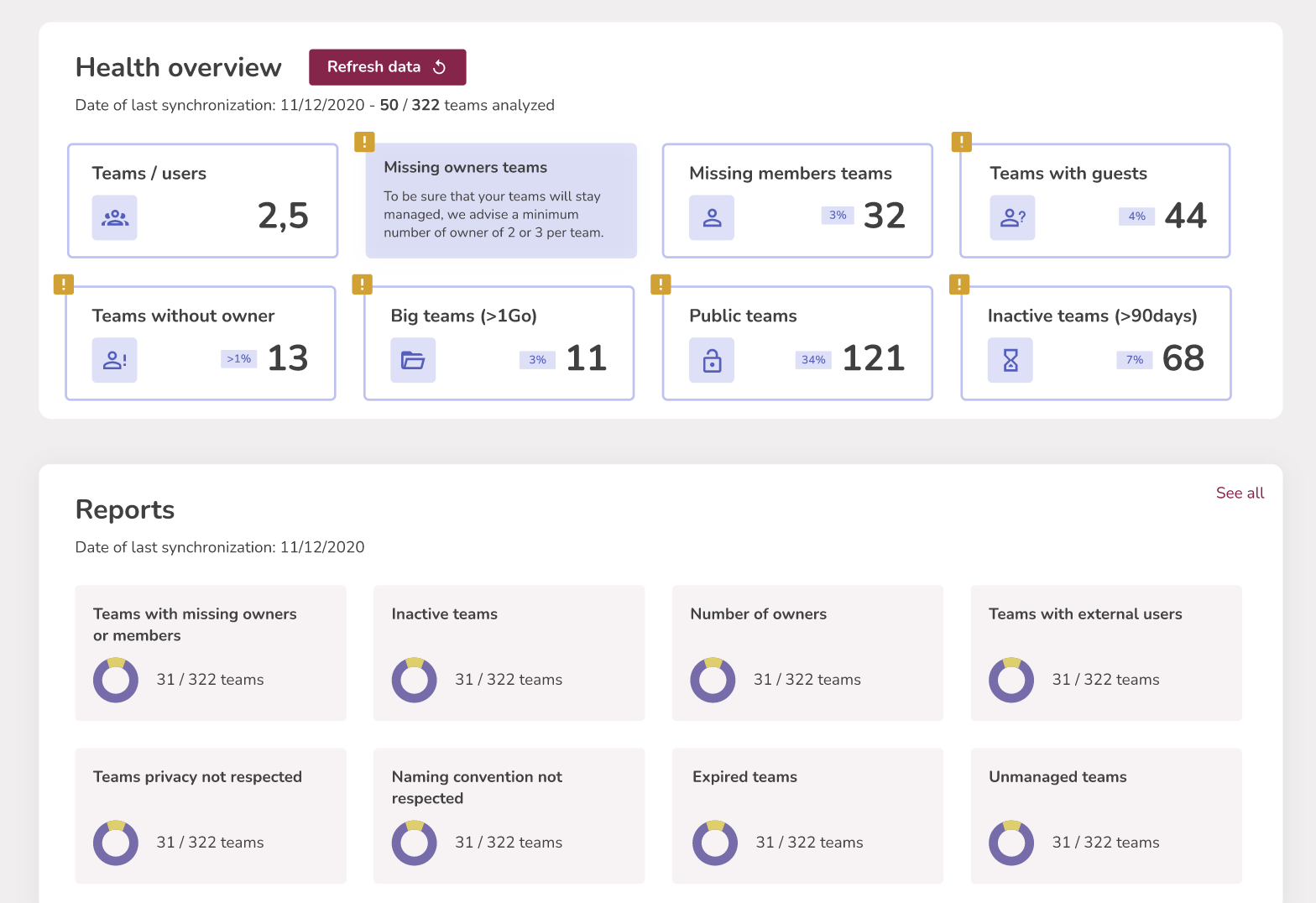 To be noted: These reports now provide live data for Teams as soon as you consent to the Advanced permissions.
As a reminder, this is how you need to refresh your admin consent: All you need to know about the admin consent.
The full version of the admin dashboard will be delivered in the second release at the end of March.
It will include a new governance score to measure where you stand in your journey, and some tips to guide you on how to improve your score.
Please read our new article on discovering all of the new admin dashboard features: Administration Dashboard.