April Updates
Some of you do not use Powell Teams yet, so we want to remind you of significant updates that will help you, and your IT teams regain control back on Teams, dividing by x2 the number of useless teams.
Interested to know more ?
Ask your CSM Team for a Powell trial or get access to the full news page.
For this release we wanted to emphasize again the great features announced in the beginning of March for Powell Teams administration & user dashboards.
Full Admin Dashboard:
A new Admin dashboard was rolled-out in March providing more assisted and guided experience with Microsoft Teams governance.
You can now benefit from the "tenant health overview" with access to reports.
By Mid of April, a new governance score to measure where you stand in your journey, and some tips to guide you on how to improve your score will be added to the dashboard.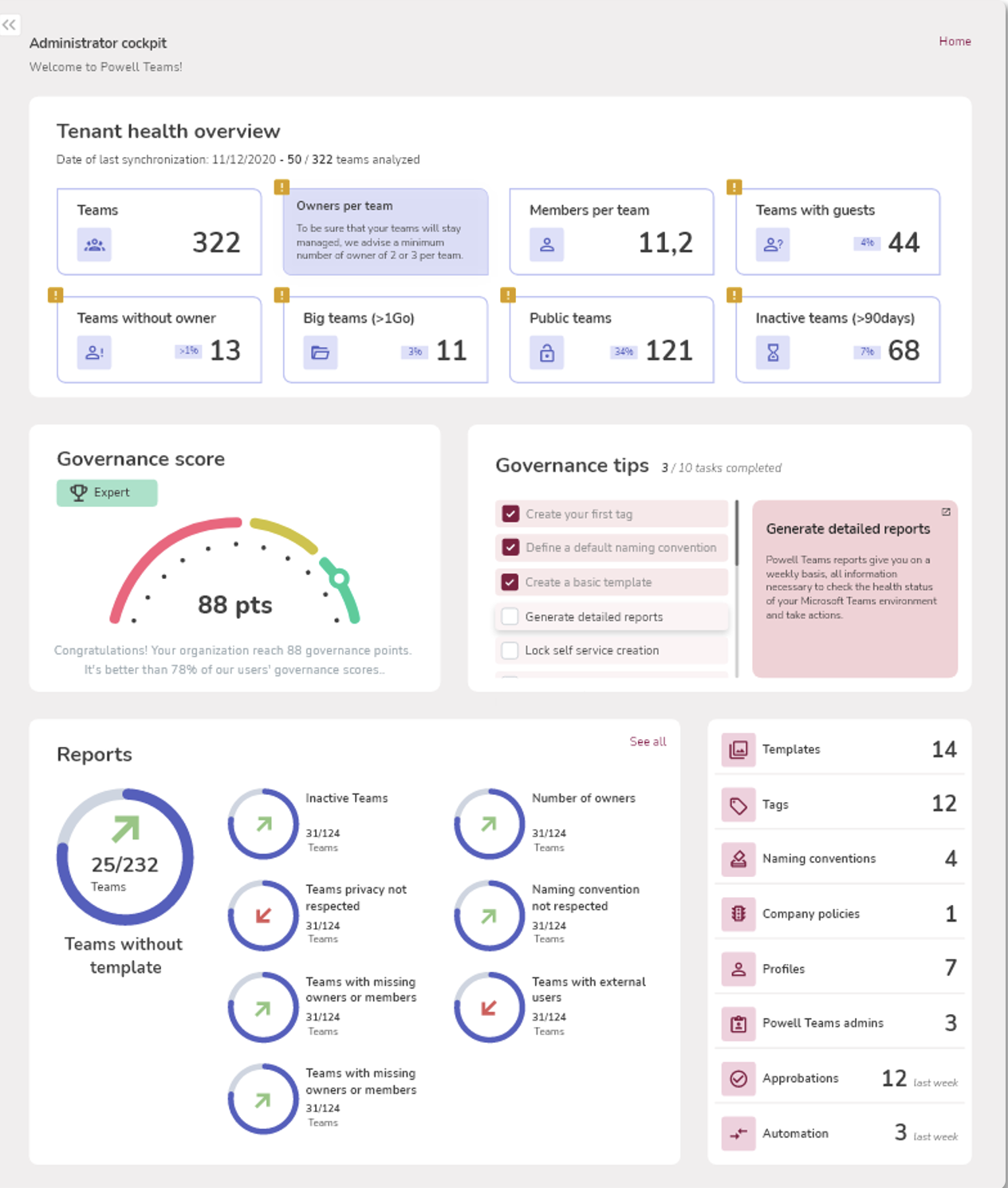 Discover all of the new admin dashboard features: Administration Dashboard.
User dashboard
Powell Teams End-User Dashboard (teasing!) : A refreshed interface and an improved end-user experience is coming in mid-April.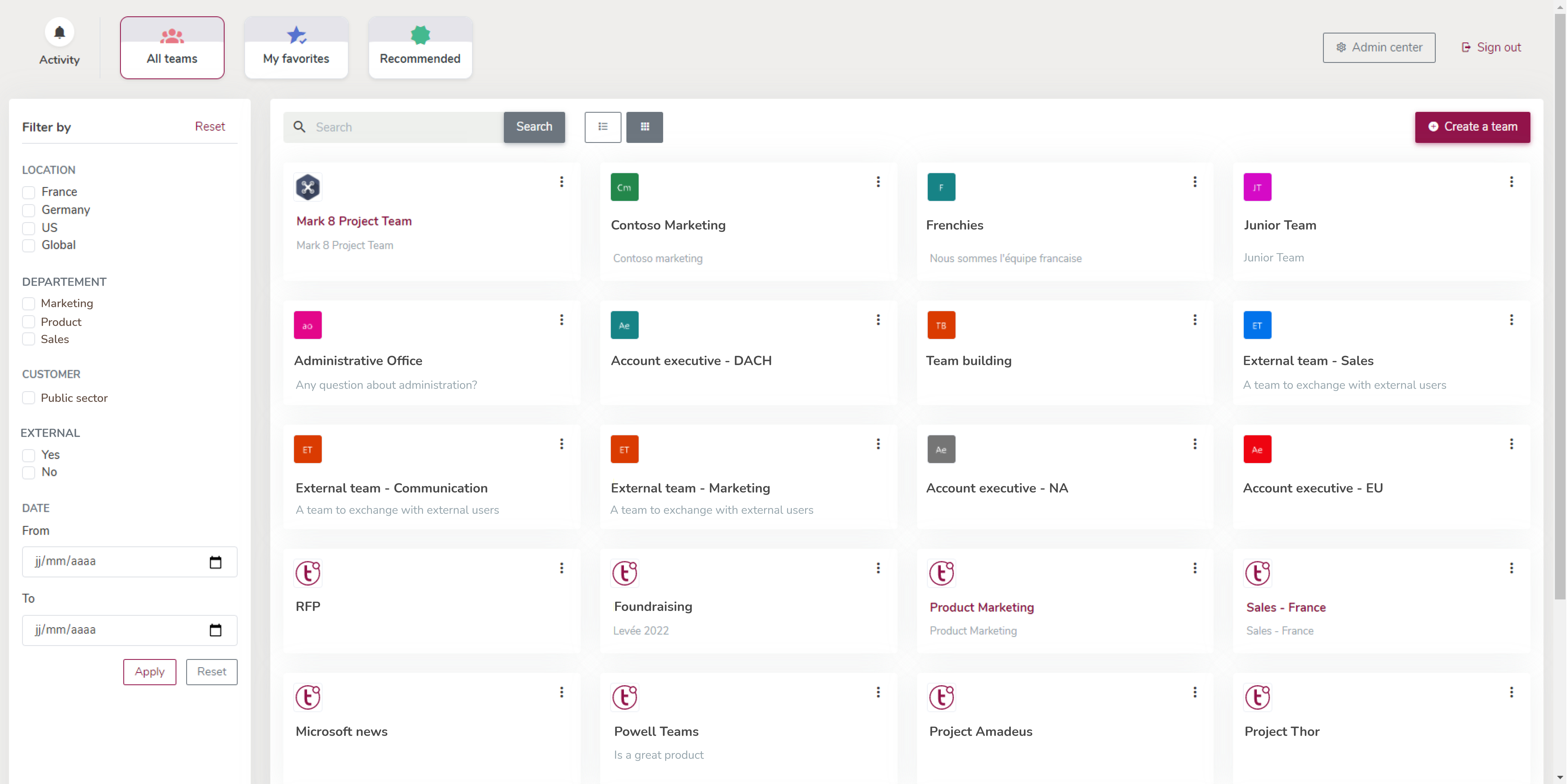 We advise you to inform your end-users about this exciting news for our existing customers!
You can read more about it here: A new version of the user dashboard.