Introduction
The "Kudo won" web part displays the kudos won by company employees.
To use kudos, you can follow the Kudo's guide.
This will create more engagement for employees and make them feel valued at work. It'll permit you to give recognition to your coworkers for their work.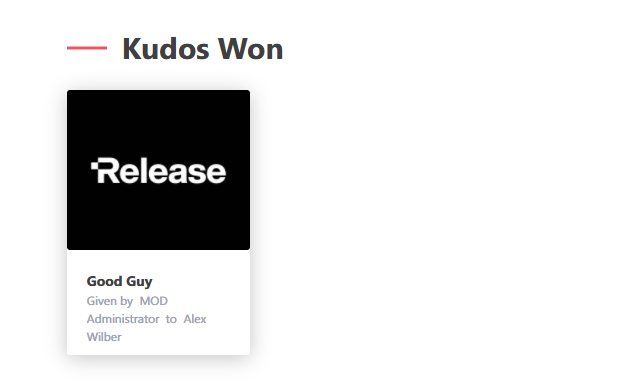 Note: Kudos are defined in the Gamification center template by a space administrator. The Gamification center is required to use this web part.
Settings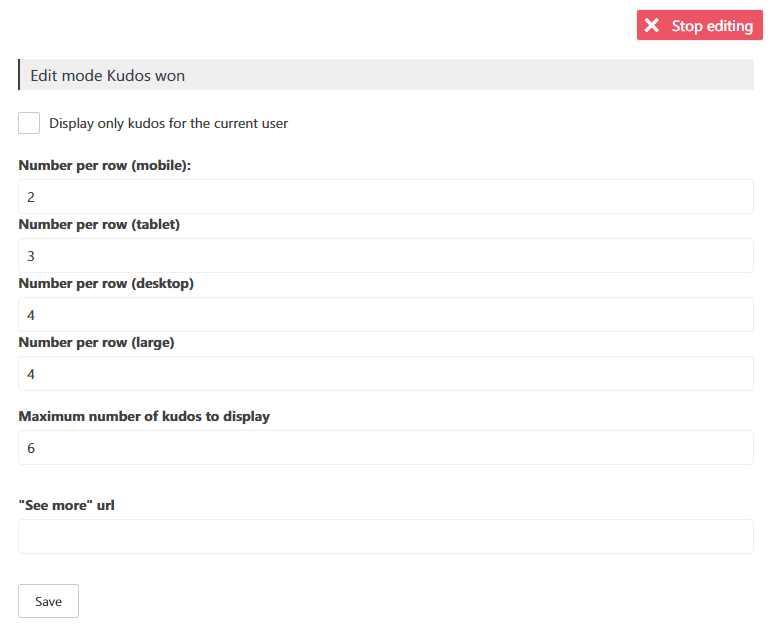 You can configure the following fields :
Display only kudos for the current user: You can check this box to only display the kudos for the current user.
You'll be able to configure the layout of your items :

You can decide how many items you want per page
For each device, you can select the number of items per row and their height.

See more" url:  You can choose to add a see more link that will redirect users to a specific page.