Introduction
Powell Teams aims to make team management easy and as effortless as possible. That is why it is important to make it easier to update and modify your teams. With Powell Teams, you can update teams from everywhere. You can update them from the Powell Teams user dashboard ( if you have advanced rights - you are a team administrator or a team owner), and you can do it from the Powell Teams administration center (pages: All Teams, Reports).
The Powell Teams edition tab can also be accessed in Microsoft teams as a tab in a team channel. The team information page can be added as any other tab within the team.
Team information tab in MS Teams
To add the team information tab, click the + sign in your channel and search for Powell Teams. Once you find Powell teams, select a Powell Teams feature from the list - Team information. Click "Next" and save.
More about how to add tabs in the team channel.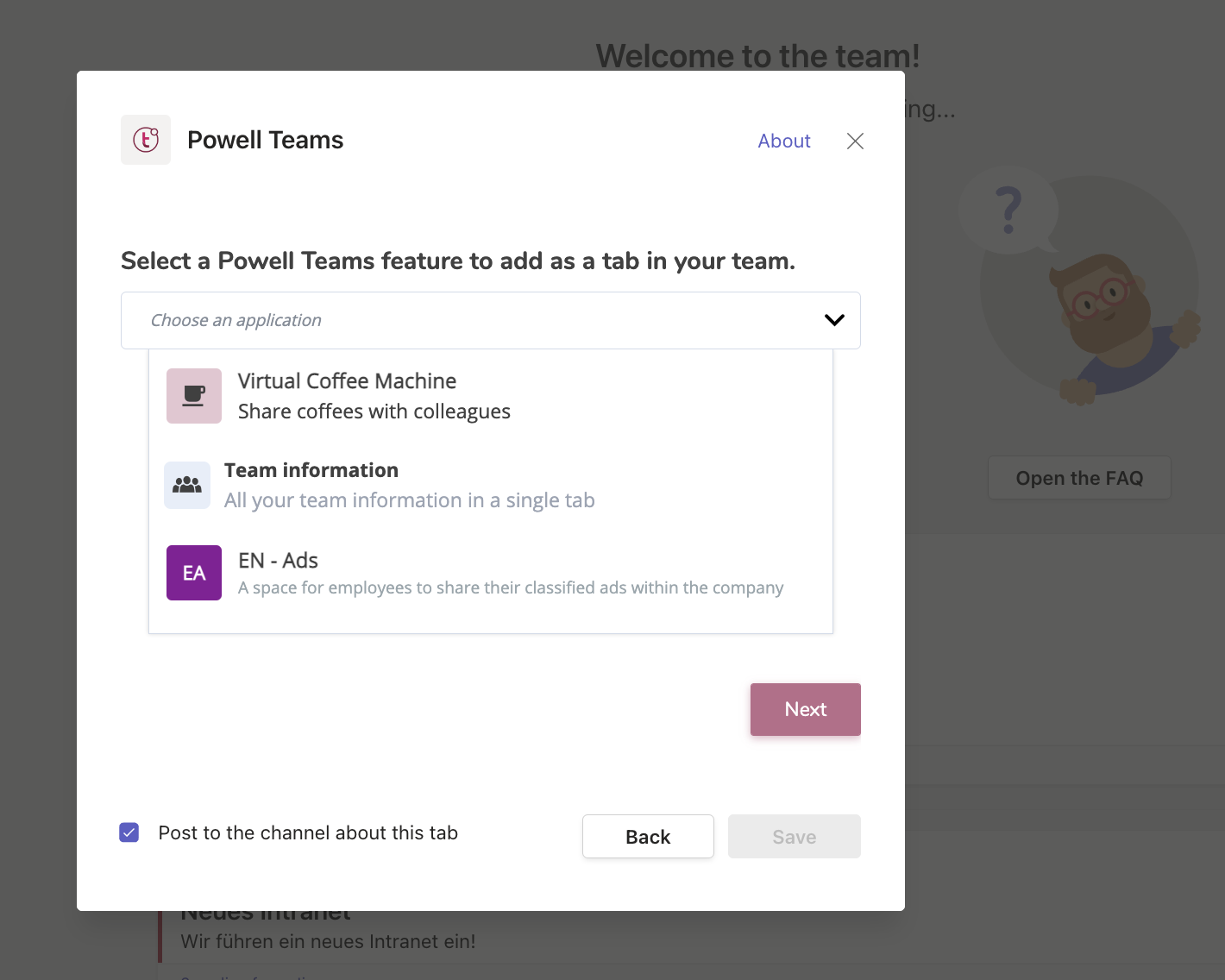 The Team information tab will appear immediately in your team channel. As you click on it, you will access the team edition tab with all the information regarding the team.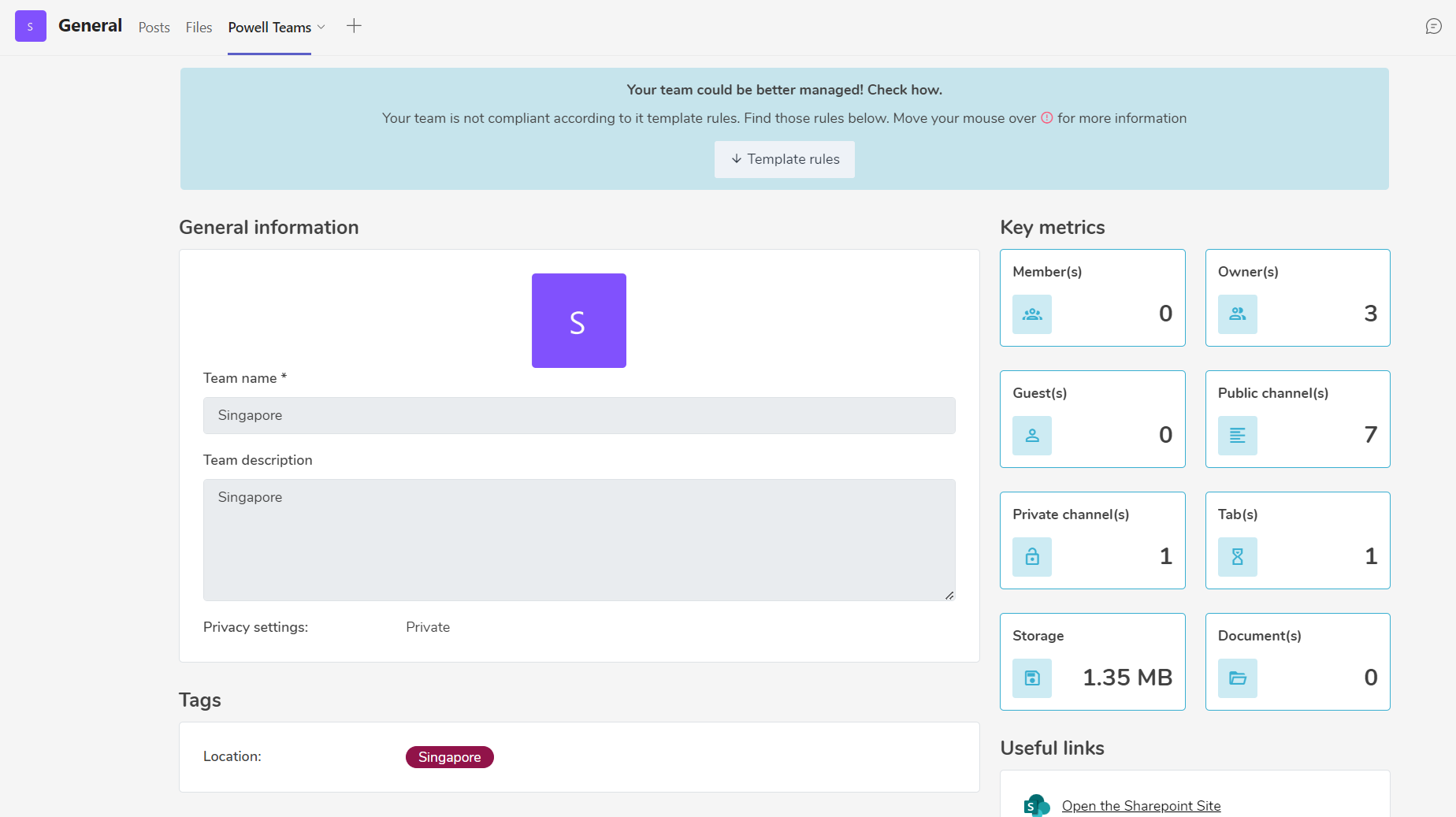 Users with advanced rights can change the team information & settings directly within this tab. These would be team administrators and team owners. They are able to edit or archive the team or reapply the site design of the template if there is one.
Note that the team members will also be able to access the team information tab. However, they will only access the read mode without the right to change the team information.
Please access the page Team edition, to understand how to edit the team.