Table of contents
New to Powell Intranet? Click here for the full product overview.
Introduction
When new employees join an organization, it is important to present them to the rest of the company. The template "Welcome To" precisely serves this purpose and introduces new employees to company employees.
Each new employee on the page is displayed on a profile card on which you can find a person's name, job title, location, arrival date, and department in which they will be working.

Organization
Welcome page
The search bar allows us to find necessary people by typing an employee name or any other keyword.

The search bar is a Powell web-part "search-box" linked to the content search web part to display the list of new employees & the refiner web part.
The section that lists all the employees is a content-search web part that displays new employee tiles.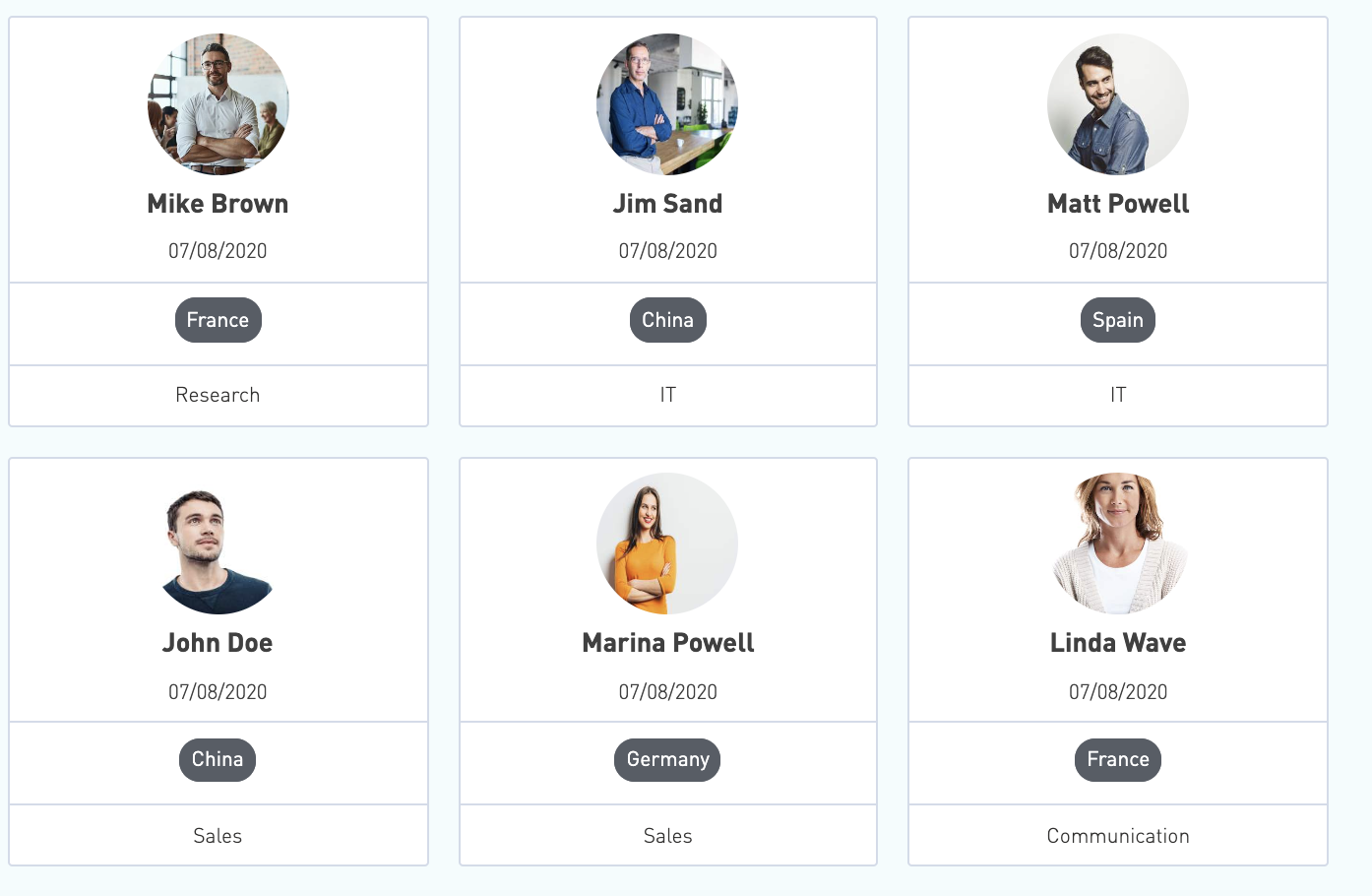 If you are a Contributor 👩‍🌾, you can see how to configure this web part on the page Content search and see all the various actions and displays that come along with it.
The refiner on the left further facilitates search through different filters that enable us to find people according to their job title, arrival date, department, etc.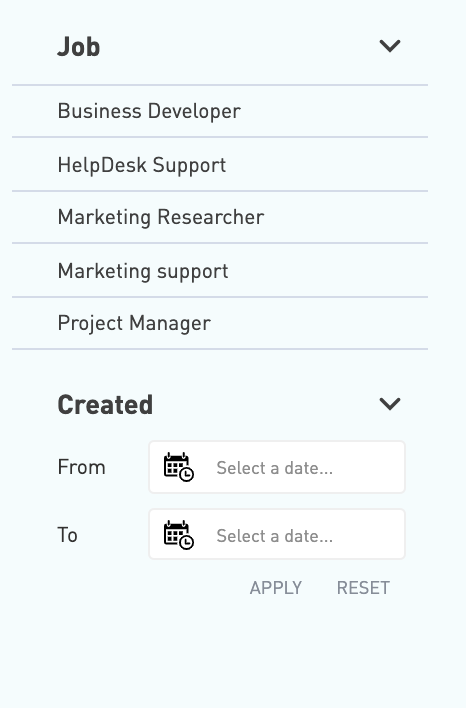 You need to use the Powell refinements panel web part to create this refiner. If you are a Contributor 👩‍🌾, you can see how to configure this web part on the page Refinement Panel.
New employee page details
To access more information on each employee, click on an employee's name on the profile card.
ex: Click on the name "Mike Brown". A separate page will appear with more detailed information about Mike Brown and his responsibilities.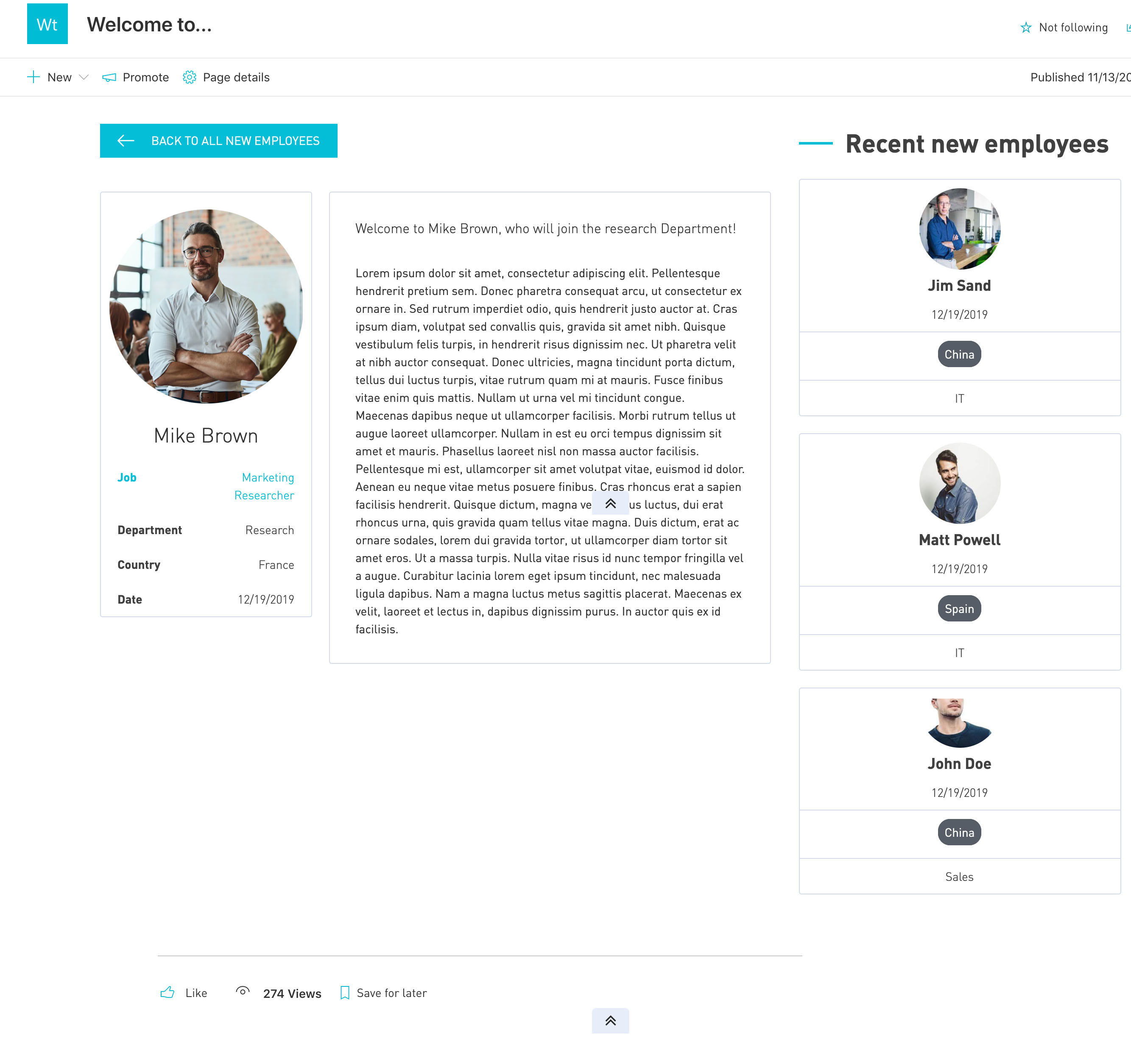 The middle section displays the employee information and a description of his new job and his future responsibilities.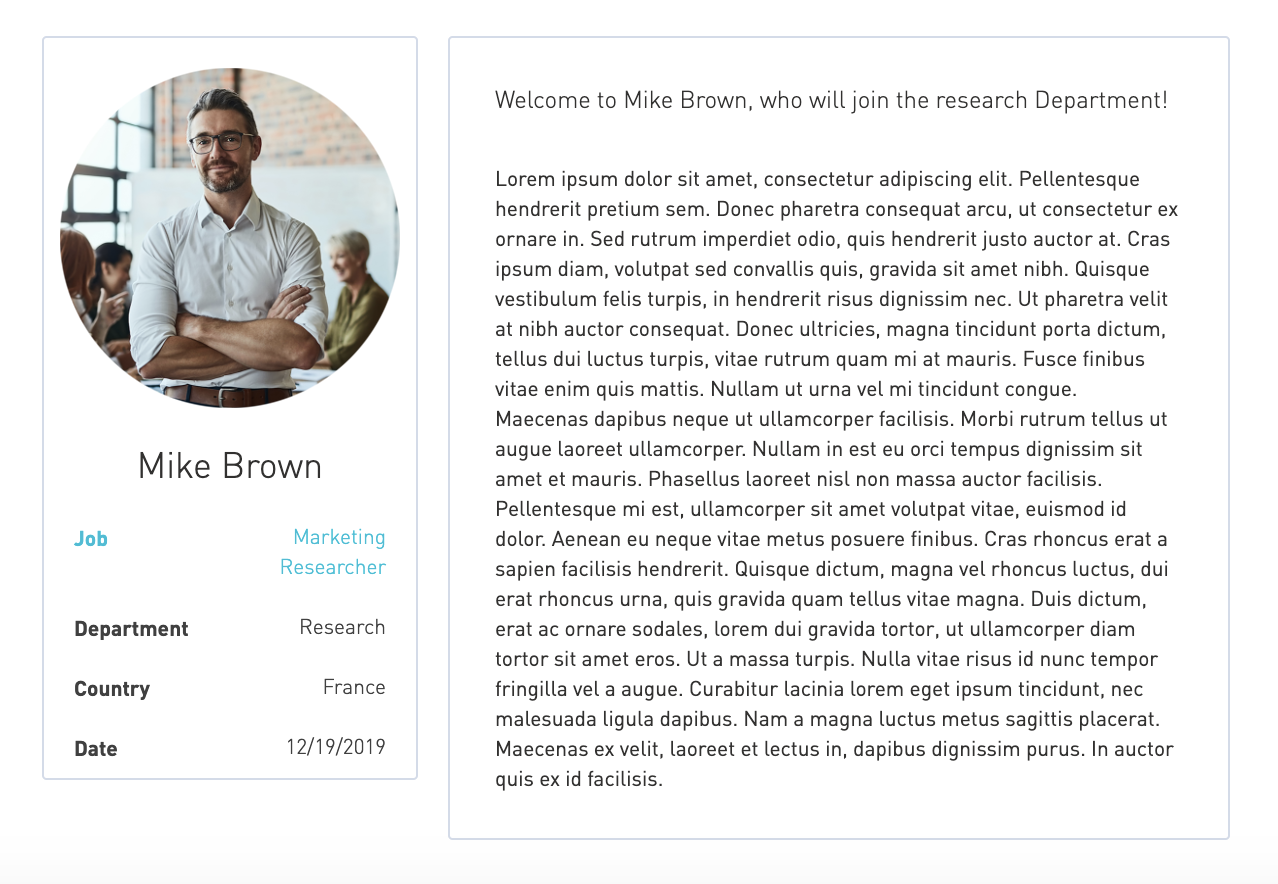 This section is a Graph query web part that displays a "New employee Detail." If you are a Contributor 👩‍🌾, find out more about this web part and how to configure it on the widgets page Graph.
The section "Recent new employees" is a content-search web part displaying the list of other recent new employees on the left side.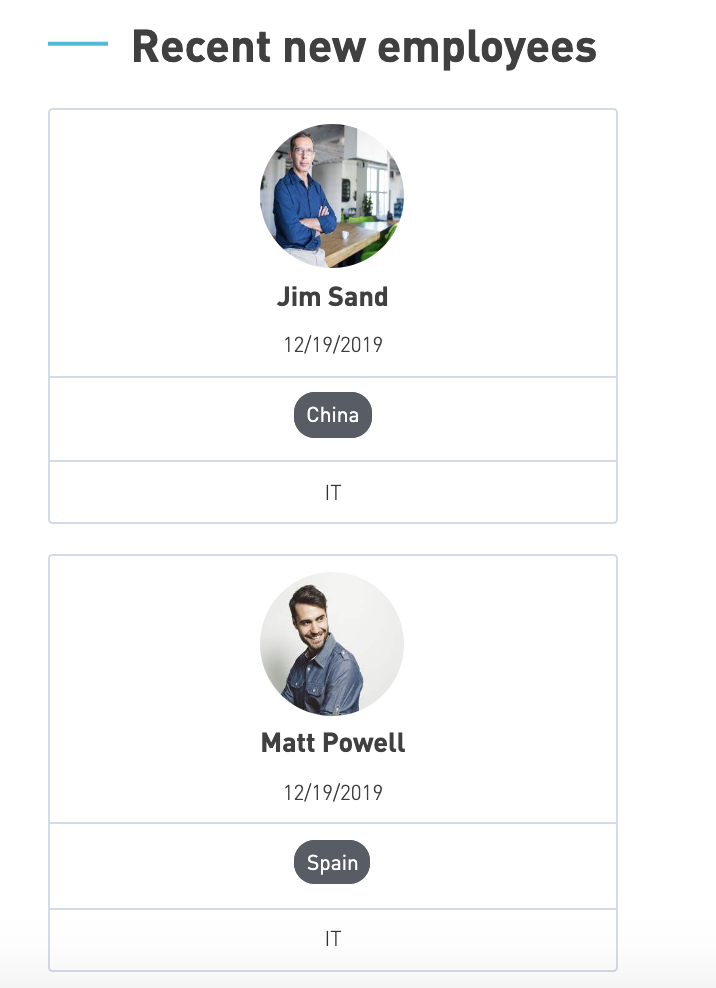 If you are a Contributor 👩‍🌾, check the page content-search to see how to configure this web part.
You can go back to the main page via the button "back to all new employees," which is a button web part mentioned earlier on the page.

Content Management
On the "Welcome To" page,
Contributors
can create a new "welcome to" via the button "new welcome to." If you are a
Standard user,
this button will not be visible to you.

This button is a Powell button web part that simplifies the user contribution on the Intranet. When you need to create new content, there is no need to go to the SharePoint back-office.