Introduction
Powell Teams provide a list of teams templates that you can use with the Powell Teams Standard license.
To be able to use this templates on your own tenant, nothing is simpler than creating a new template. In the template creation wizard, you are able to choose to refer to a created team or to refer to one of the templates of the gallery.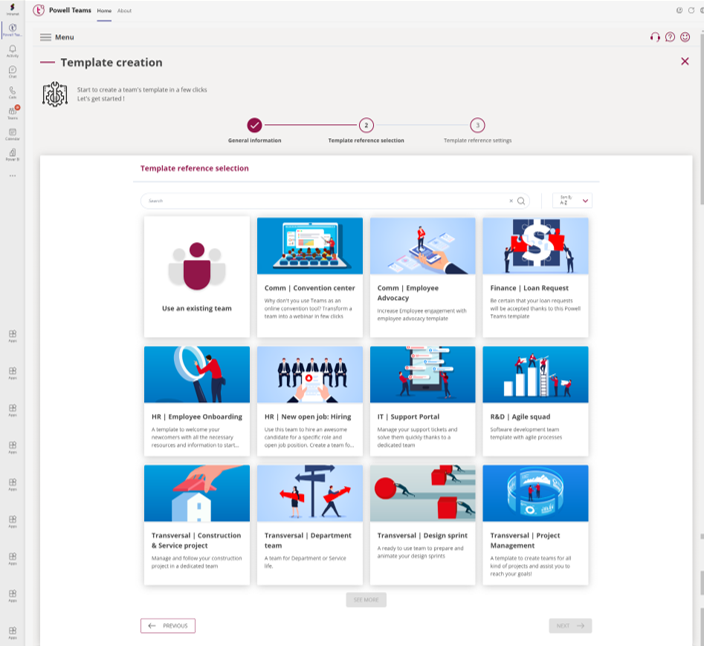 Once your template of the gallery selected, you can continue your template creation process as a usual one.
When your template created, you can directly find it into your template list and edit it at your convenance. The template will include channels, tabs and application and all the information not related to your tenant like minimum owner and members or privacy. Find below the exhaustive list:
Channels
Tabs
Documents
Privacy and classification configurations
Minimum owners and members
Expiration date
External users configuration
We advise you to complete the configuration of your tenant with options directly related to your tenant before making it available for your end users.
You can find details about all the template of the gallery here.