Introduction
The Powell Teams gallery is a selection of ready to use Powell Teams templates that tackles the most common use cases such as employee on-boarding or RFP response.
How to use a Powell Teams template from the gallery?
1. Create a new template
To be able to use the templates from the gallery, you will first need to create a new template.
During the template creation, after choosing its name and description, you be able to chose a template of the gallery as reference of your new one. Once selected, you can continue your template creation process as usual.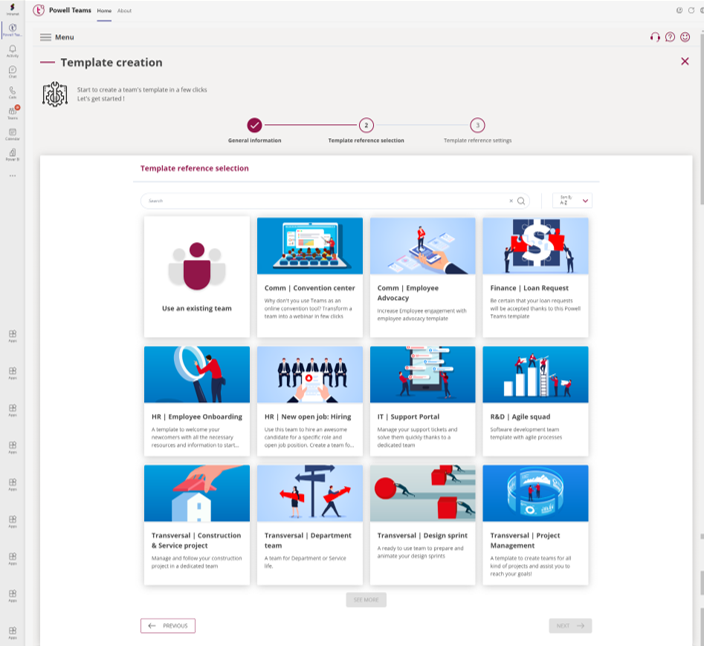 2. Create a team based on this new template and presonnalize it
Now that your template is created, you should create a team with it. This team will include the configuration of the template picked-up from the gallery as the structure of the team with the channels, tabs, documents, the privacy and classification, the minimum owners and members, the expiration date and lastly the external users configuration. Note that some documents linked to your tenant (like planner, stream or Power BI) can't be cloned from the gallery's template to your tenant. You will have to create or link those documents/apps to your new team.
You can now edit this team and adapt it to your company needs. We advise you to complete the configuration of your tenant with options directly related to your tenant.
You can find details about what's included into the templates of the gallery here.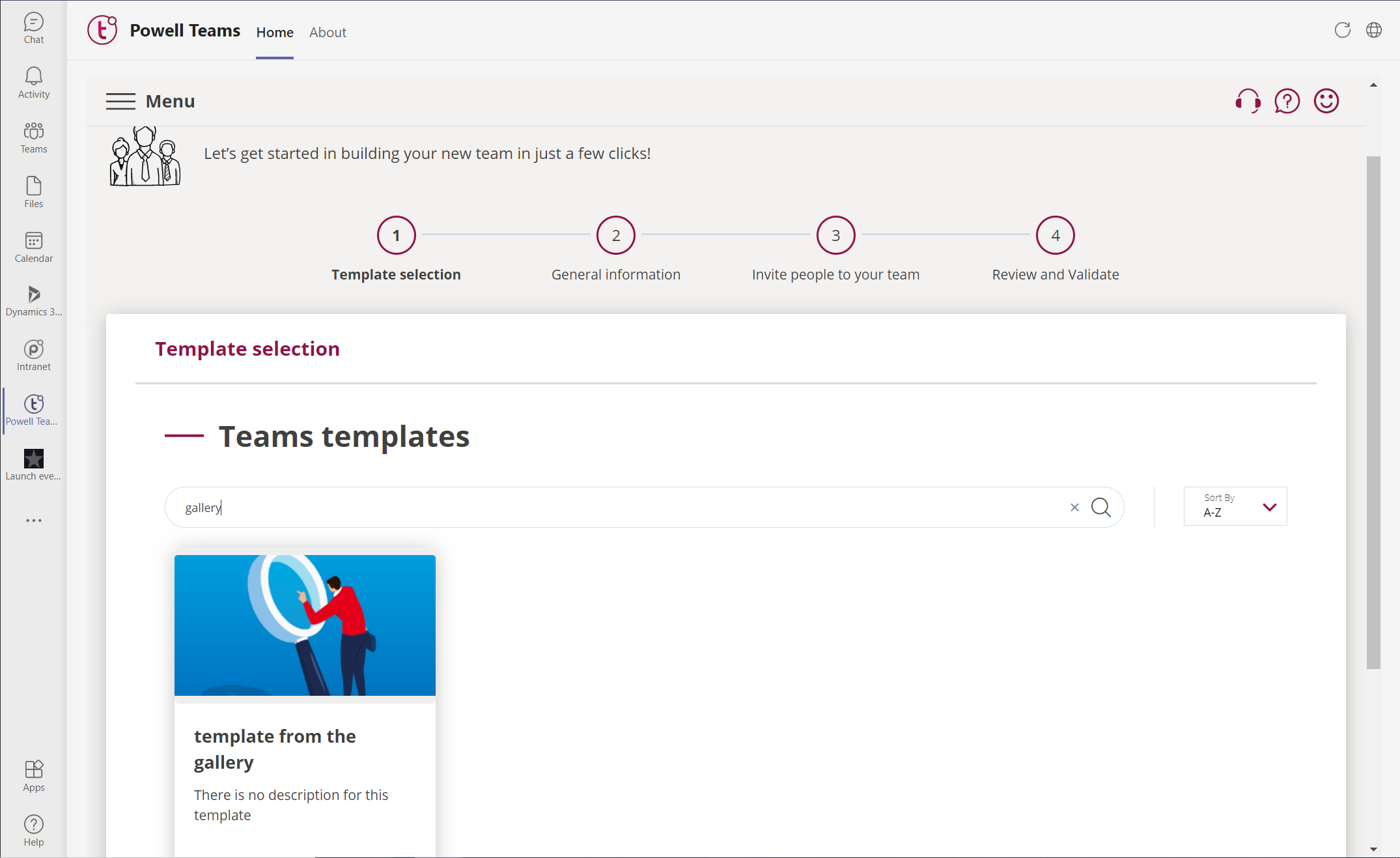 3.
Last step to make your Template available for your end-users
Once you personalize your team it will be adapted to a real-life scenario. The last step will be to go back to your created Template and add your team as a reference within template settings.
As you do it, make the template available for your end users by enabling it.