Table of contents
New to Powell Intranet? Click here for the full product overview. 
Introduction
The Water Fountain template was created to help prompt conversations and discussions between employees. It will help increase communication and engagement, create more fun, and connect employees with each other.  
The list of interests and hobbies of all company employees is vast. With Water Fountain Template, employees can engage in conversations regarding any topic regardless of their occupation. Just pick a topic or get the Water Fountain to suggest one for you and get people talking.
The image below shows what the Water Fountain Template could look like.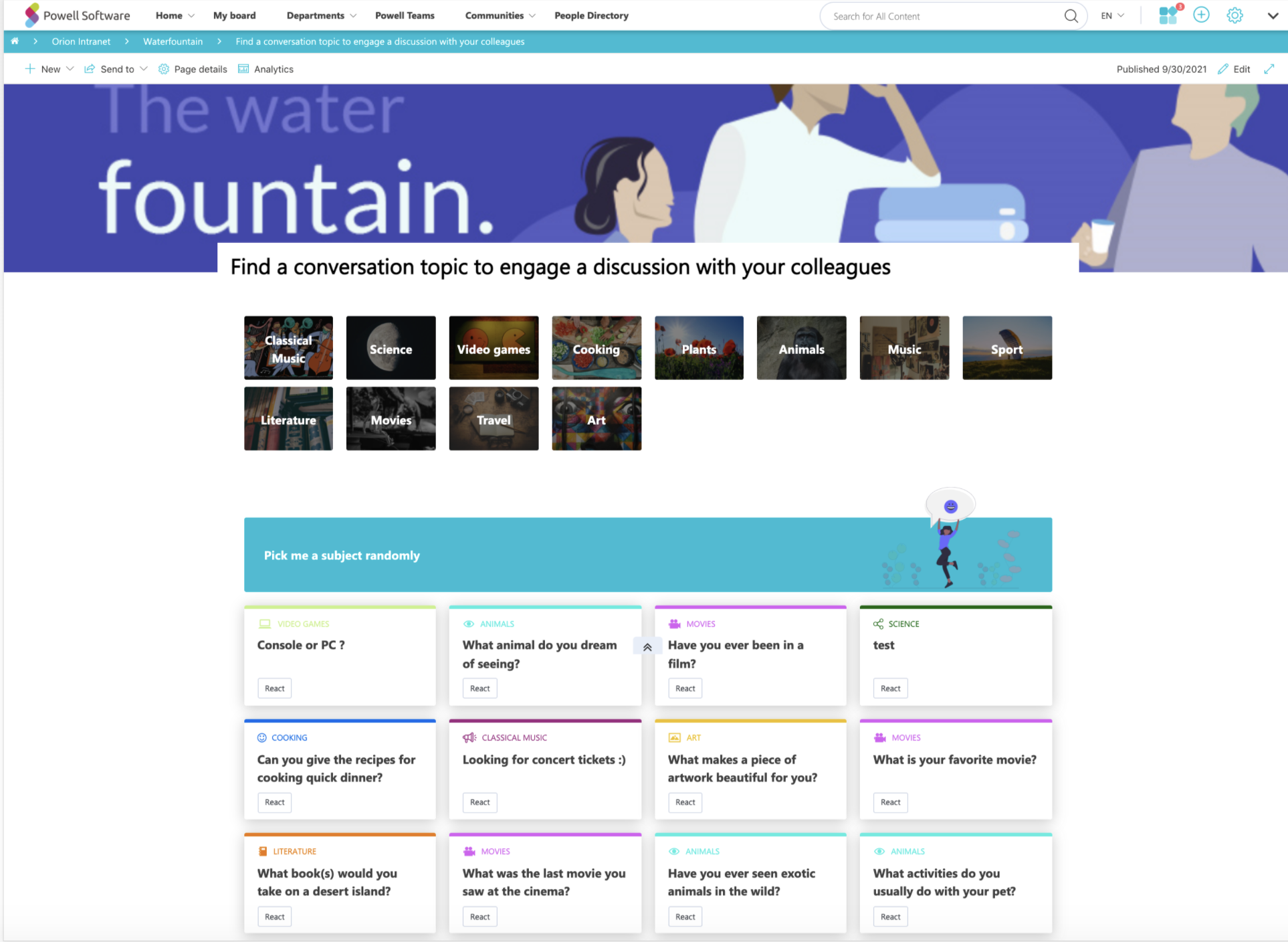 Organization
Find a conversation topic.
The first section you can see on the Water Fountain page is a content-search web part that displays various topics: Science, Video Games, Cooking, Animals, and so on. 
*If you are a contributor, you can see how to configure this web part on the page content search.

You can find conversations and discussions according to these topics. For example, suppose you pick the topic  "Cooking" and click on it. In that case, it will open a separate page that will display the ongoing conversations and discussions related to this specific topic (view the image below).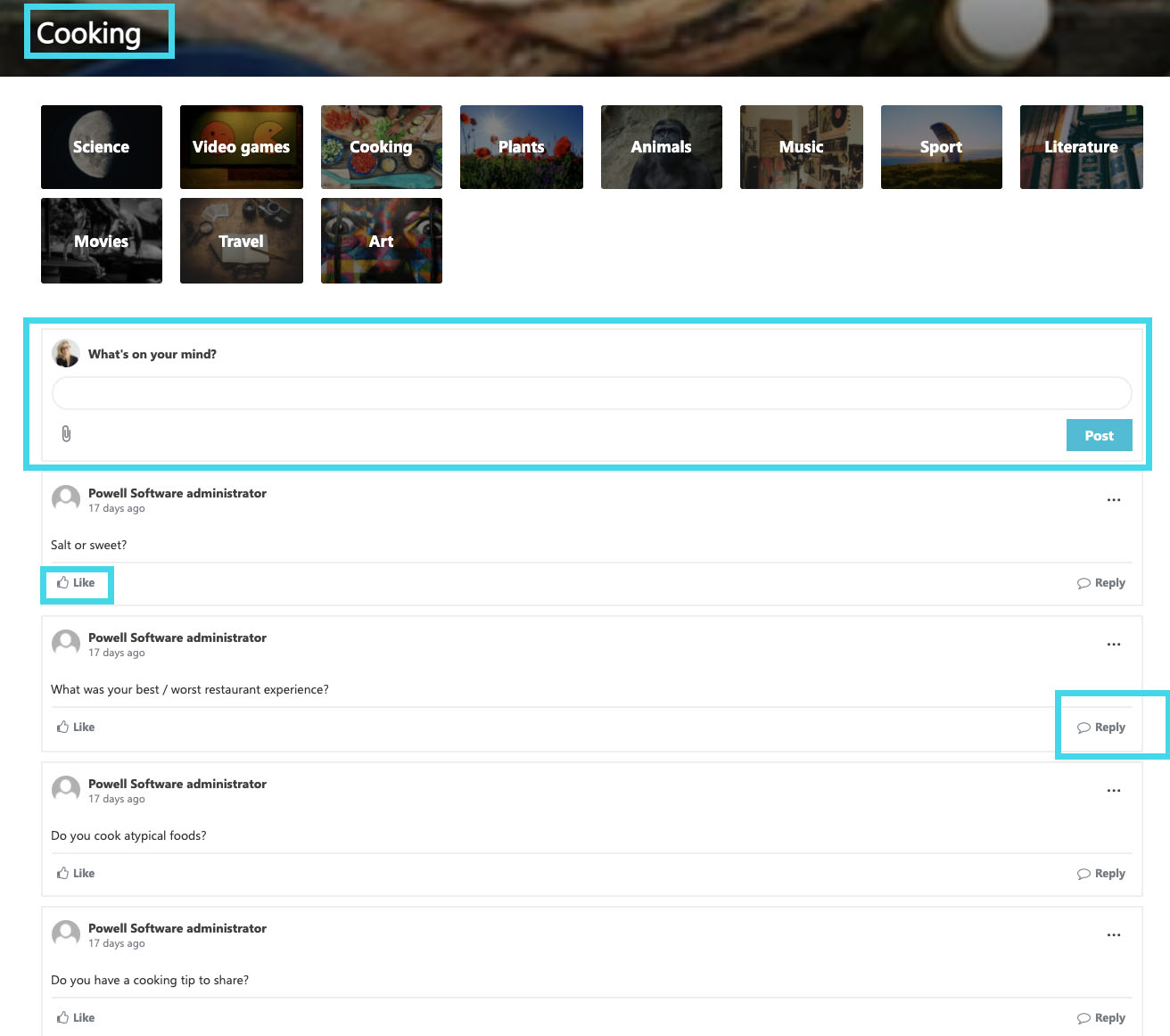 The web part with conversations and discussions is a Powell Discussion web part. This web part permits you to scroll through various questions posted by users on the topic "cooking." 
*If you are a contributor, you can see how to configure this web part under the widgets section on the page Powell Discussions. 
You can like the question or write a reply. Moreover, you can post your question and even upload a file or an image from your device. 
Click the three-dot icon at the end of each post to perform different actions:
You can close a discussion that will not permit users to write a reply to your post
you can edit a post
remove a post
pin a post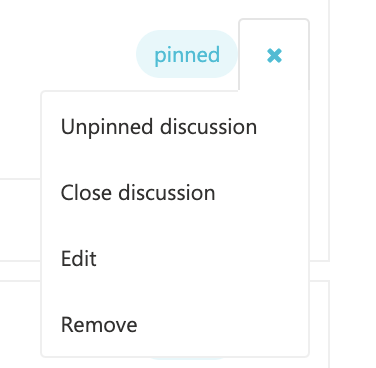 Every time you write a new post, you will receive a notification below on the page (shown in the image below). This notification lets you know that you have earned points.

For every new post, you will receive points. This will render the experience more fun and increase the level of engagement. The points that you have accumulated can be viewed on Gamification pages. 
View the page gamification to know more about the Gamification Template and its features.
Pick a Subject Randomly
The web-part you can see on the image is a Powell Discussion web-part as well. This web part displays the questions and discussions from all existing topics and also lets you pick a subject randomly.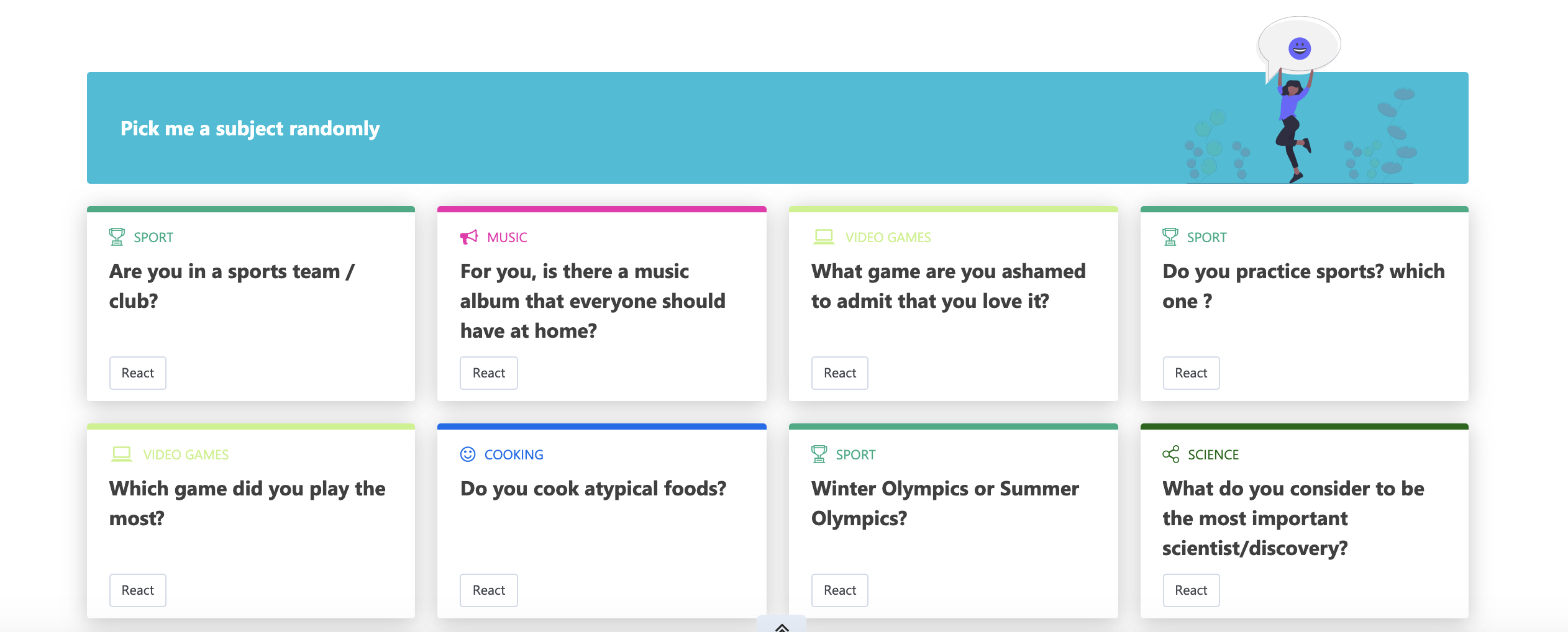 Choose a Question From the list:
You will be able to click on each "question card" and react to a question: Like or provide a reply.  For example, if you choose the first question on the image shown above, click "react" and the reaction form will pop up.  Here you will be able to provide your reaction to the question. 

Pick me a subject randomly:
As you click the blue bar that says "pick me a subject randomly" it will display a random question. As you write a reply, you will still gain points. Then go to the "Share on Social media" page to check your achievements and see how many points you have earned.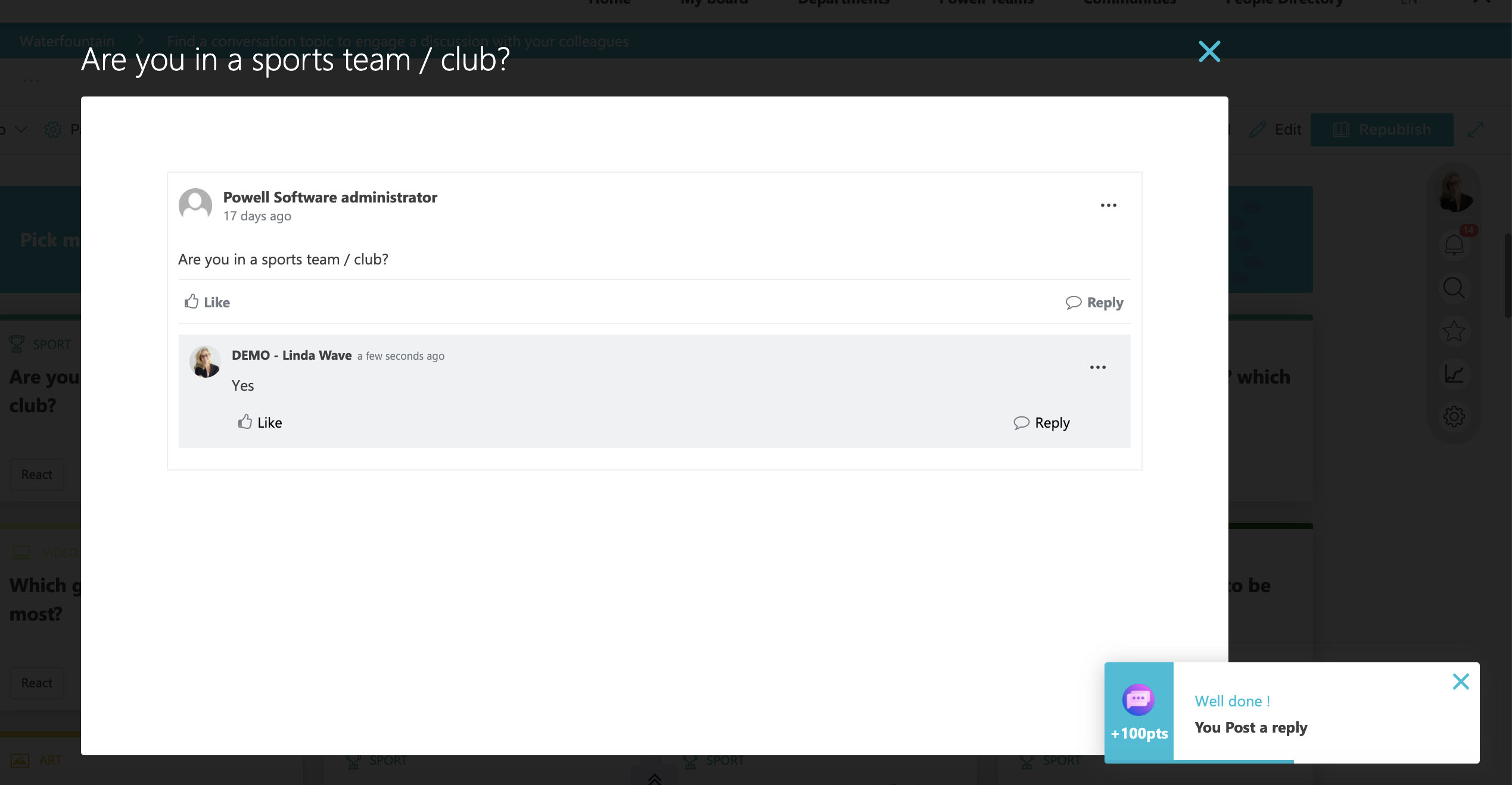 Content Management
*If you are a Contributor, and you want to know how to create and add content on the Water Fountain page, please visit the page "Adding Content on the WaterFountain page".